Suspected Tampa serial killer purchased gun 6 days before the 1st murder, police say
Howell Donaldson III was arrested and charged with four counts of murder.
November 29, 2017, 8:29 PM
— -- The 24-year-old man charged in the serial killings of four people in the same Tampa neighborhood allegedly bought the firearm used in the shootings just six days before the first murder occurred, police said.
Tampa police arrested Howell Donaldson III, a former college basketball player native to the area, late Tuesday night in connection with the murders, which occurred between Oct. 9 and Nov. 14 in the Seminole Heights neighborhood. When Donaldson went to pick up the gun on Oct. 7, two days before 22-year-old Benjamin Mitchell was shot and killed, he also took home a 20-round box of SIG brand Smith and Wesson ammunition Oct. 7, police said.
The Florida Department of Law Enforcement and the Bureau of Alcohol, Tobacco, Firearms and Explosives discovered cartridge casings at all four crime scenes that matched the .40-caliber Glock firearm possessed by the suspect, according to police.
Police also said that call detail records for Donaldson's cellphone were geographically associated with a cell tower near the locations of the first three slayings, which occurred between Oct. 9 and Oct. 19.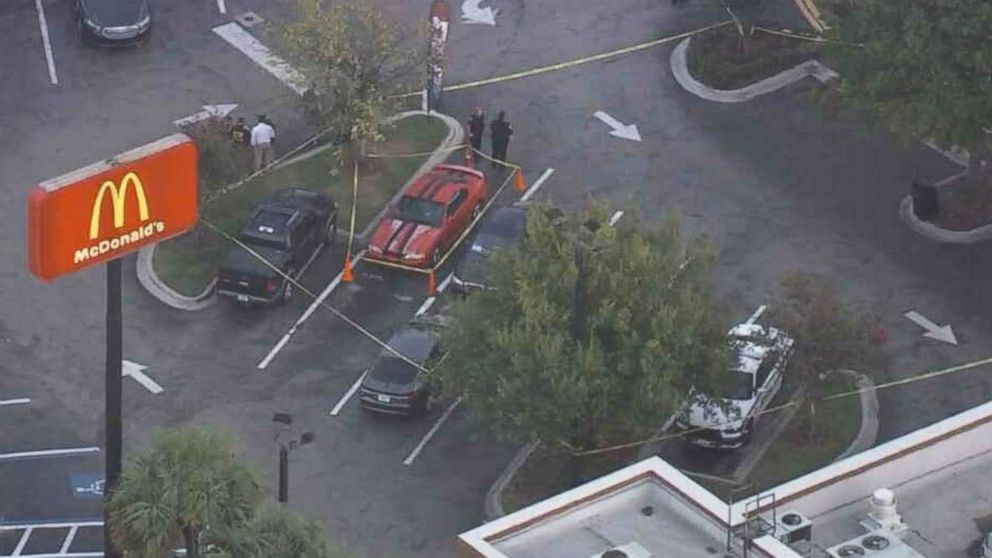 Donaldson was brought in to police headquarters Tuesday afternoon for questioning after police received a tip that led them to a McDonald's in Ybor City, about a 10-minute drive southeast from Seminole Heights, where Donaldson works, Tampa Police Chief Brian Dugan said in a press conference Tuesday night.
Donaldson, did not admit to the killings but told police he is the owner of the .40-caliber Glock, Dugan said on "Good Morning America" Wednesday morning.
A female manager at the McDonald's turned the weapon into police after Donaldson handed her a McDonald's food bag before stating that he planned on leaving the state, a criminal report affidavit filed Wednesday in Hillsborough County states. Authorities used the gun to identify Donaldson as the alleged killer, Dugan said.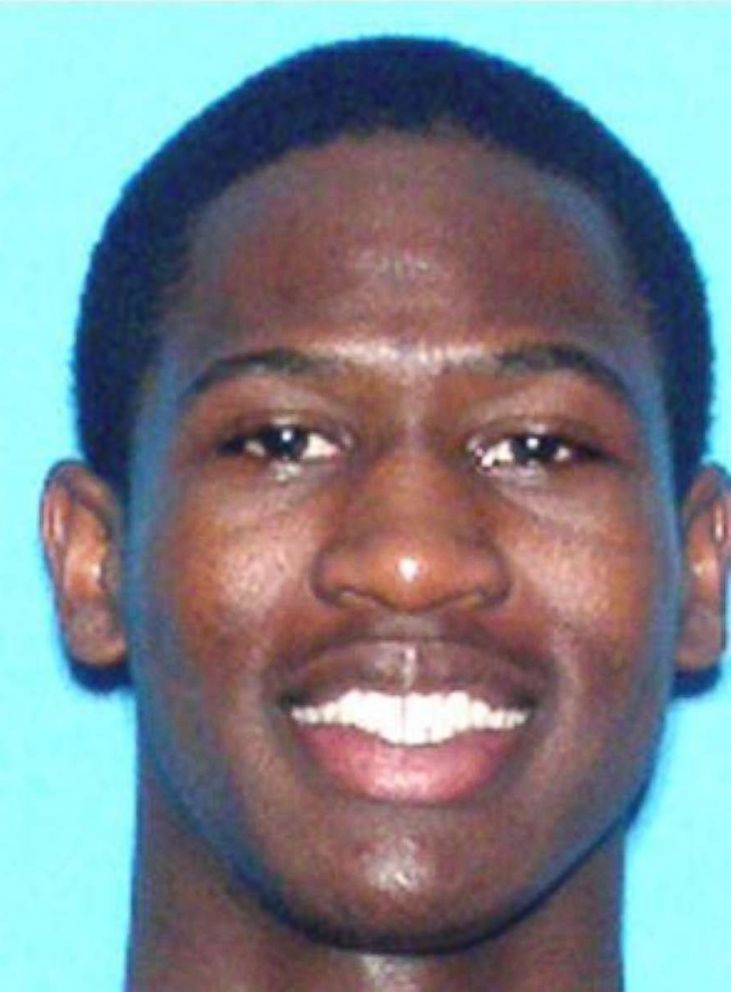 Donaldson, who goes by the nickname Trai, was on the roster for the men's basketball team at St. John's University in New York City as a walk-on for the 2011 to 2012 season. Donaldson began attending the university in the fall of 2011 and graduated in January of this year, the university confirmed to ABC News.
He was arrested in Manhattan in 2014, but the case is sealed, according to the NYPD.
Donaldson is currently being held at the Hillsborough County Jail on four counts of first-degree murder. He has not yet been assigned an attorney or entered a plea.
The first three victims were killed within 11 days in October. Days after Mitchell was killed on Oct. 9, the body of 32-year-old Monica Hoffa was found half a mile from where he was killed on Oct. 13. Anthony Naiboa, a 20-year-old man authorities described as having mild autism, was killed Oct. 19 after taking the wrong bus home from work, and the fourth victim, 60-year-old Robert Felton, was fatally shot from behind in the early hours of Nov. 14, according to police.
Tampa residents "can rest comfortable" now that a suspected serial killer has been arrested, Tampa Mayor Bob Buckhorn said Wednesday morning on "GMA."