A sweltering Independence Day: Heat wave takes over East Coast, Midwest, West Coast
Washington, D.C., is expected to feel like 108 degrees on Tuesday.
As scorching heat envelops the nation, the humidity combined with record-breaking temperatures is creating dangerous conditions.
The temperatures on Tuesday will reach 90 degrees or higher in 44 states.
Heat advisories, warnings and watches are in effect for 23 states east of the Rockies.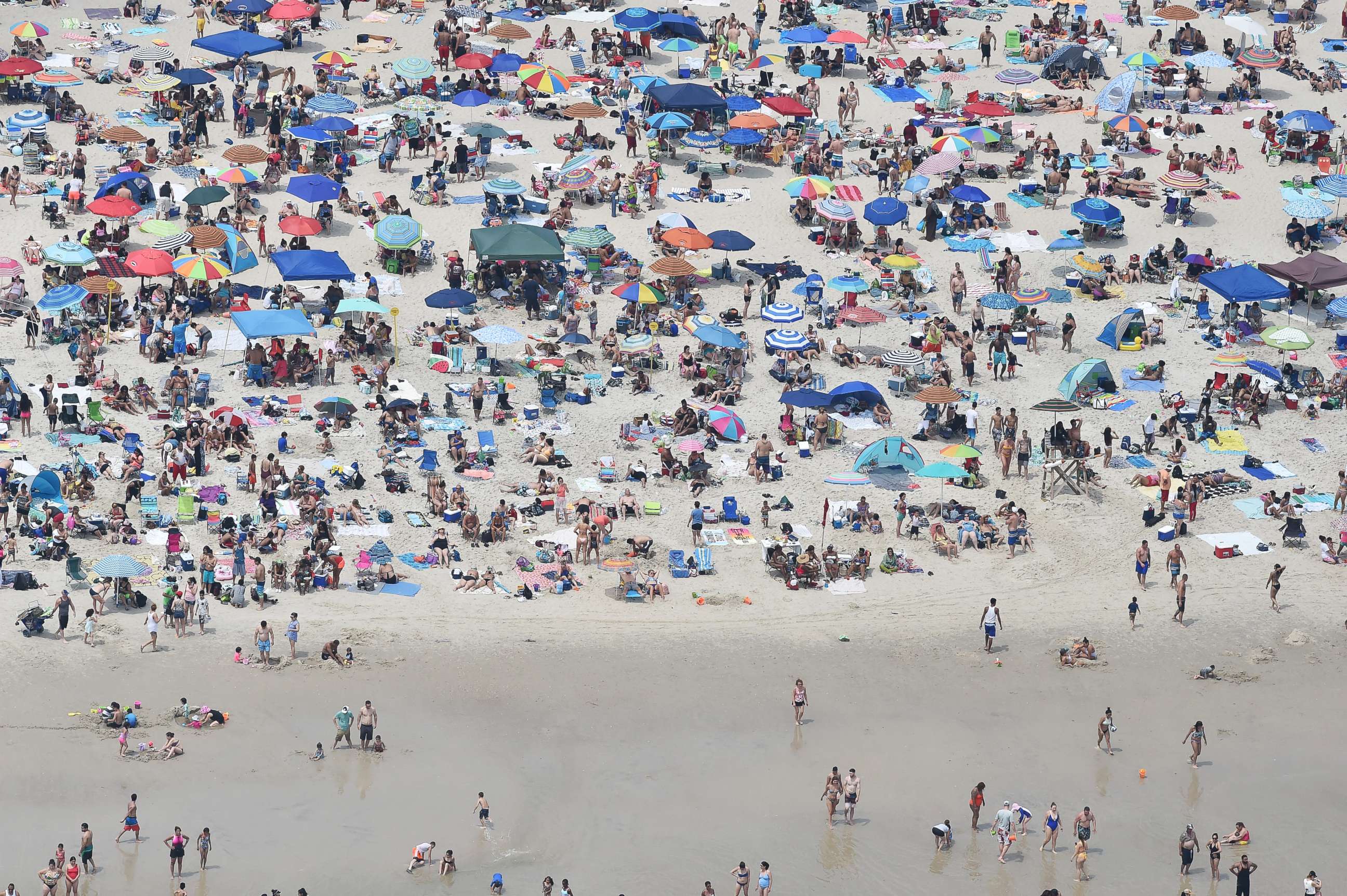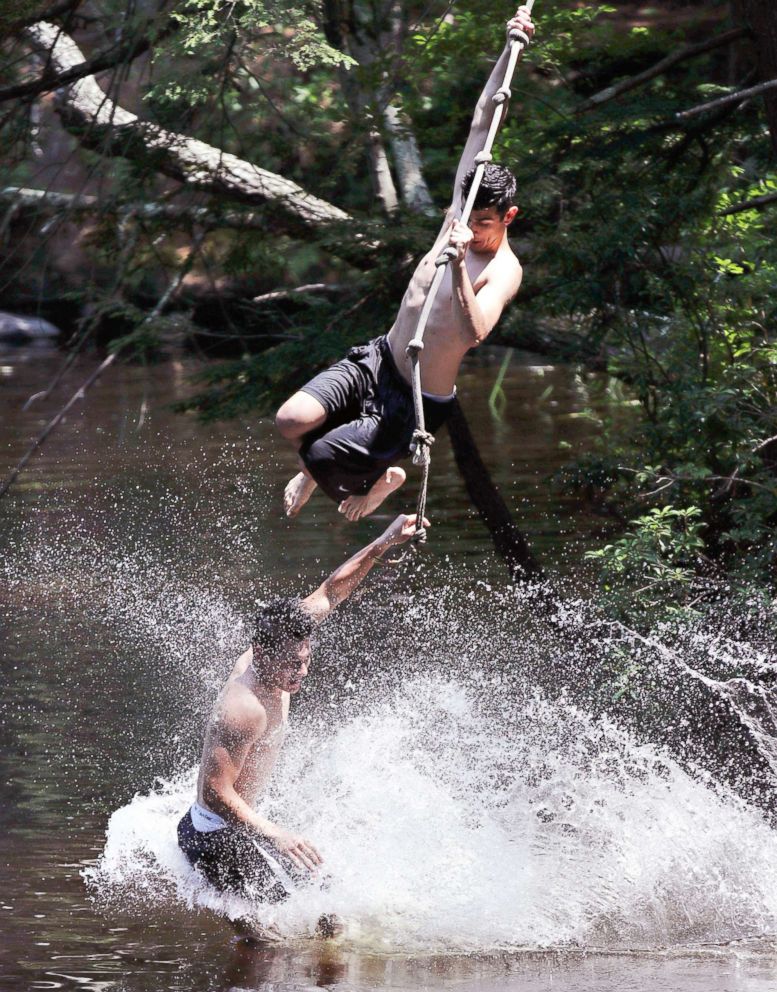 On Monday the mercury never fell below 80 degrees in Burlington, Vermont, establishing the city's new all-time record "high-minimum" temperature for any calendar day.
On Tuesday the heat index -- which is what the temperature feels like -- will climb to 101 degrees in New York City; 102 degrees in Boston; 108 degrees in Washington, D.C.; 100 degrees in Oklahoma City; and 99 degrees in Raleigh.
On the Fourth of July the heat index will reach 99 degrees in Boston; 98 degrees in Washington, D.C.; 105 degrees in Louisville and 102 degrees in Memphis.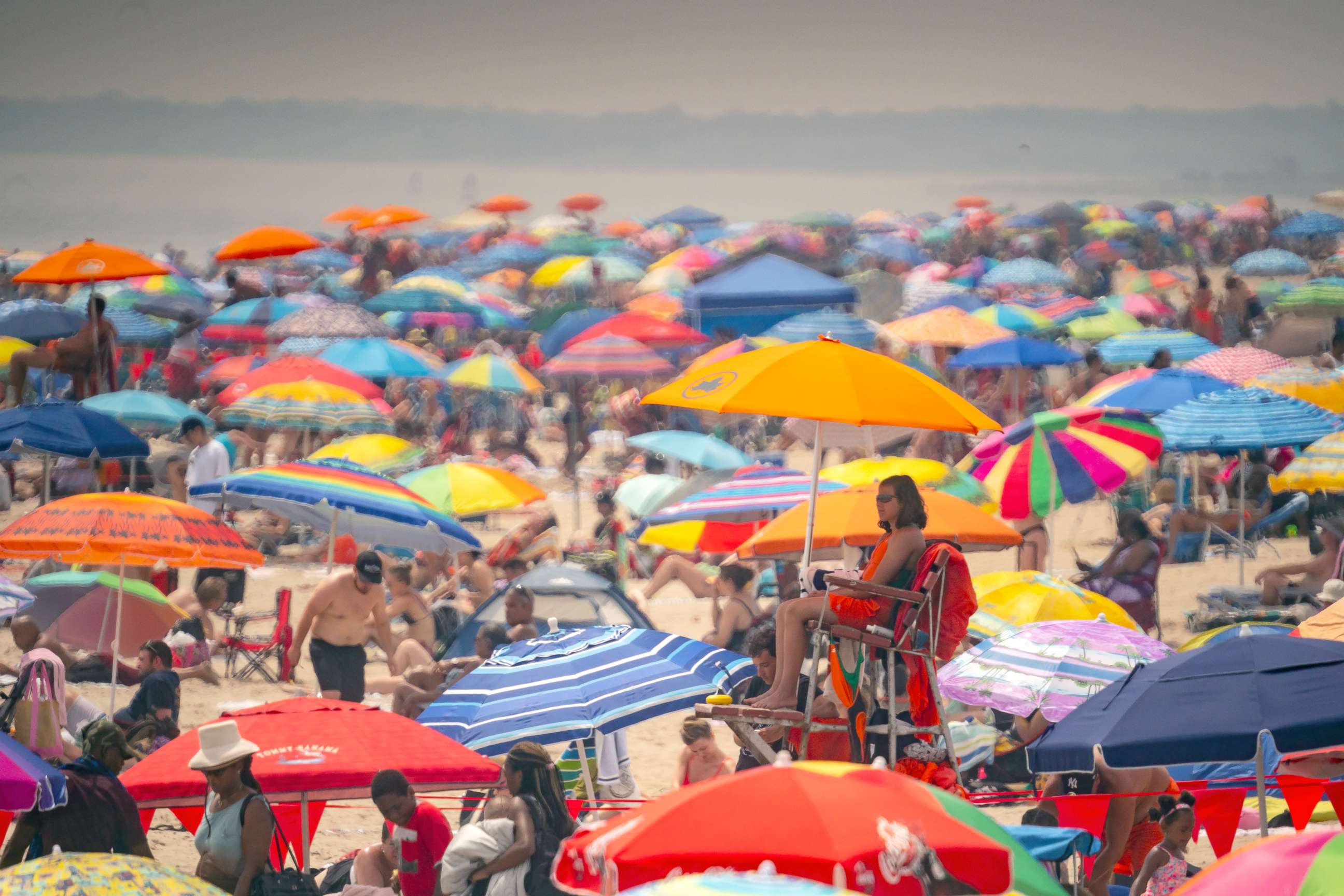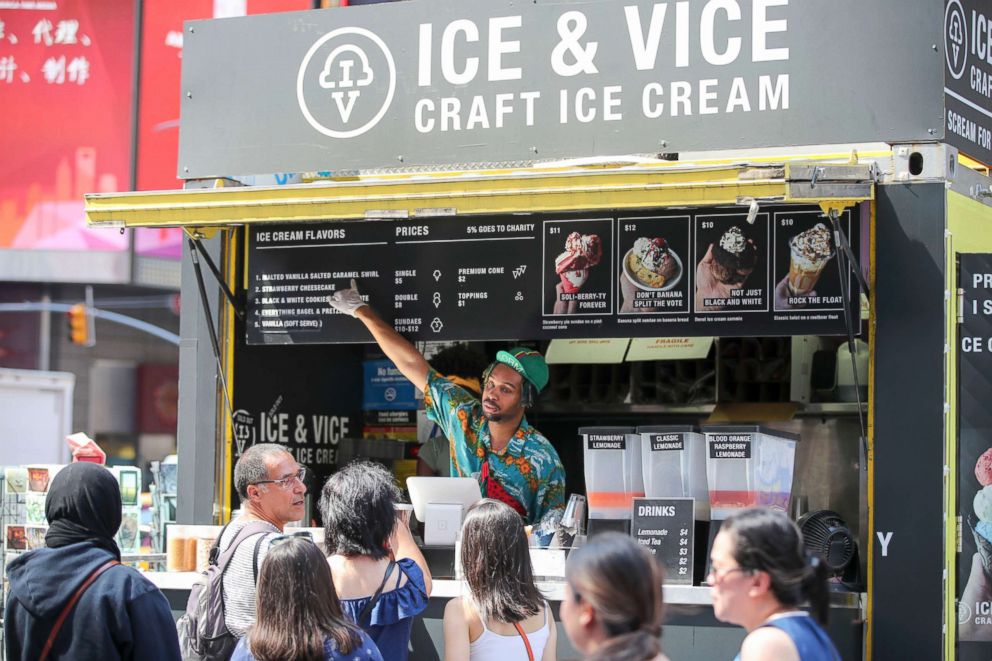 Celebrating summer in pictures
With summer coming to a close, ABC News' photo editors share hot weather pics from across the globe. <br> <br> A man surfs at Surfrider Beach, Aug. 21, 2018, in Malibu, Calif. Surfing was named the official sport of the state of California yesterday. The ocean sport was cited as being 'an iconic California sport' which generates $6 billion in retail sales annually.
The West Coast is also bracing for a major heat wave as wildfires burn.
Phoenix is expected to climb to 115 degrees on Thursday. Los Angeles is expected to reach 101 degrees on Friday while Las Vegas is forecast to reach 112 degrees.