An Ohio police officer found a creative way to apologize to a firefighter whom she accidentally shocked while deploying her stun gun during a scuffle with a suspect.
On April 12, Hamilton Township police Officer Darcy Workman and Hamilton Township firefighter Rickey Wagoner were attempting to deal with a "combative patient" in the back of an ambulance, Wagoner told ABC News over email.
The pair had responded to a 911 call of an unresponsive male lying in the yard that afternoon, according to a police report.
Wagoner was trying to restrain the man "due to his aggressive nature" and the threat he posed to both himself and the officer, he said. At that point, Workman had already used her stun gun on the suspect twice "with no effect," Wagoner said.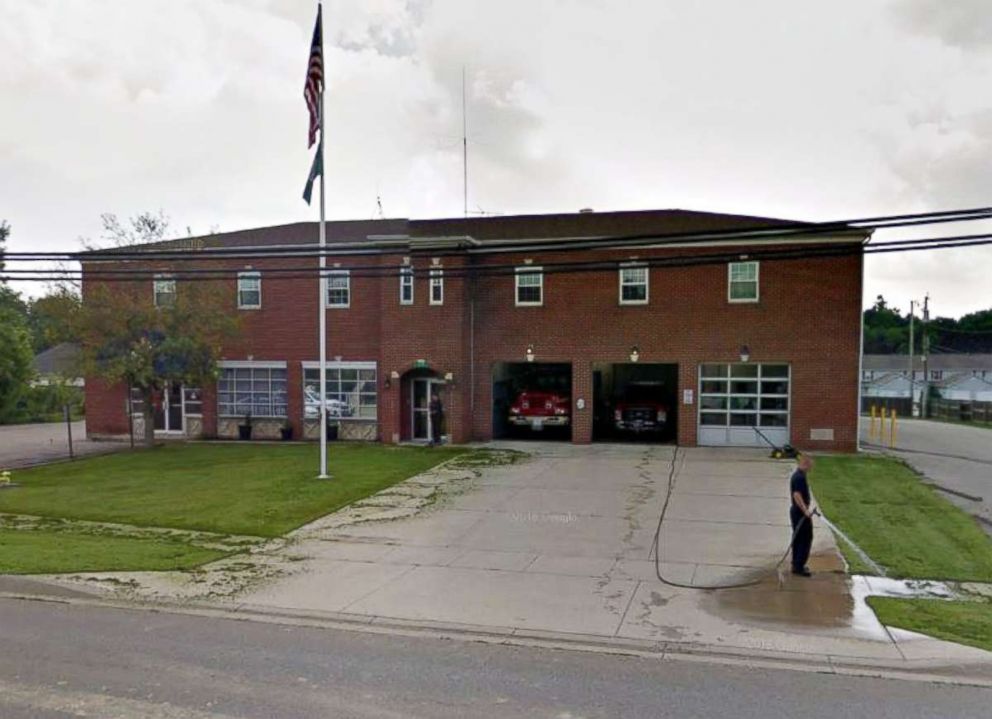 The firefighter then got caught in the scuffle.
"When trying to hold the patient down, my right hand got tangled in the extra wires that had been deployed," Wagoner said.
When Workman deployed the stun gun for the third time, not only did she shock the suspect, but she shocked Wagoner as well.
Wagoner's first thought after he was shocked was, "Wow. That hurt a lot," he said. The firefighter then felt his whole body tense up "for a couple seconds," he said.
"At first, it scared me more than anything because I didn't know what was going on."
When asked whether he had been hit with a stun gun before, Wagoner replied, "I have never been Tased before, nor do I ever want to be again."
Shortly after Wagoner was shocked, hospital staff arrived on the scene and were able to restrain the suspect with straps, he said.
Department policy required that Wagoner undergo a medical evaluation after the incident, but he was not injured, he said.
Workman's initial reaction to the accident was "immediate empathy and remorse," Wagoner said.
Six days later, she showed up to the fire department and presented Wagoner with a custom cake from a local grocery store that read, "Sorry I tased you!" The chocolate cake was even adorned with a sad face written in icing.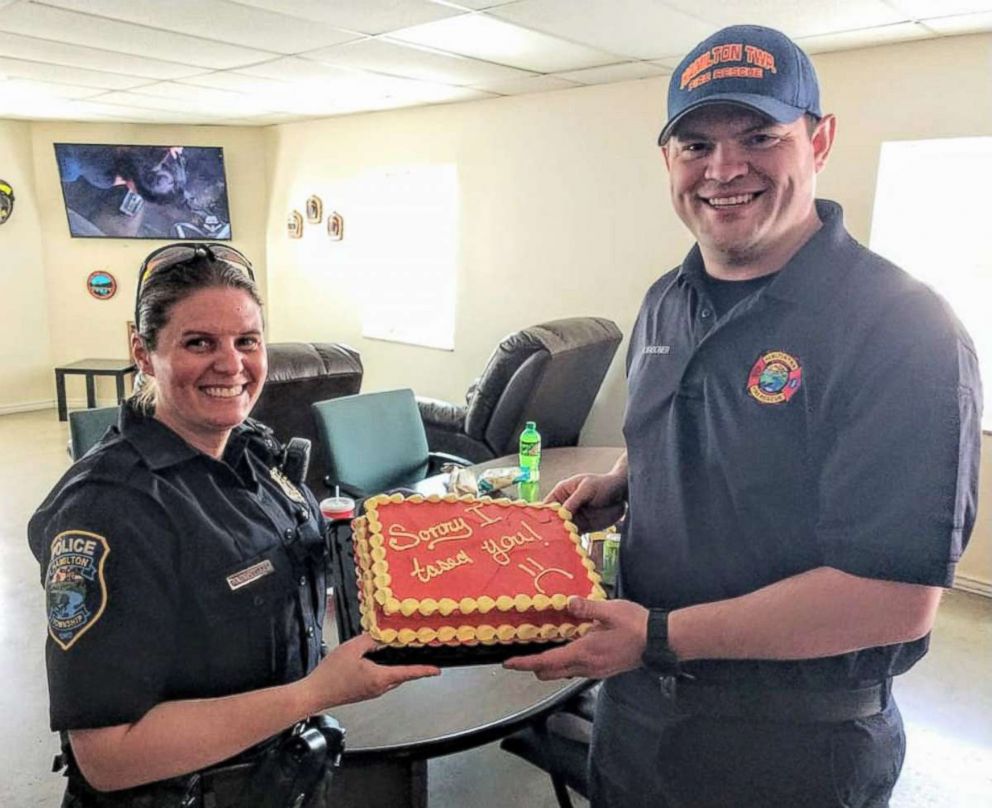 Both departments got a kick out of the gesture.
"Everyone thought the cake was hilarious," Wagoner said. "I told her there was no need to do that, that it's all just part of the job. She said she felt bad and it was the least she could do."
The suspect, who was not identified by police, was charged with two counts of assault -- one for Workman and another for Wagoner -- according to the police report. The suspect is in his mid-30s, Wagoner said.
Wagoner, a firefighter for more than eight years, has been with the Hamilton Township Fire Department for about a month, he said.