— -- Several national teachers unions and education experts have spoken out against President Donald Trump's recent suggestions that arming teachers would be a way to lessen the carnage of school shootings.
Randi Weingarten, the president of the American Federation of Teachers, said there was a telephone town hall with 60,000 teachers Wednesday night and "the response was universal, even from educators who are gun owners: teachers don't want to be armed, we want to teach."
"We don't want to be, and would never have the expertise needed to be, sharpshooters; no amount of training can prepare an armed teacher to go up against an AR-15," Weingarten said in a statement released by the AFT.
"How would arming teachers even work? Would kindergarten teachers be carrying guns in holsters? Is every classroom now going to have a gun closet? Will it be locked? When you have seconds to act when you hear the code for an active shooter, is a teacher supposed to use those seconds getting her gun instead of getting her students to safety?" she said in the statement. "Anyone who pushes arming teachers doesn't understand teachers and doesn't understand our schools. Adding more guns to schools may create an illusion of safety, but in reality it would make our classrooms less safe."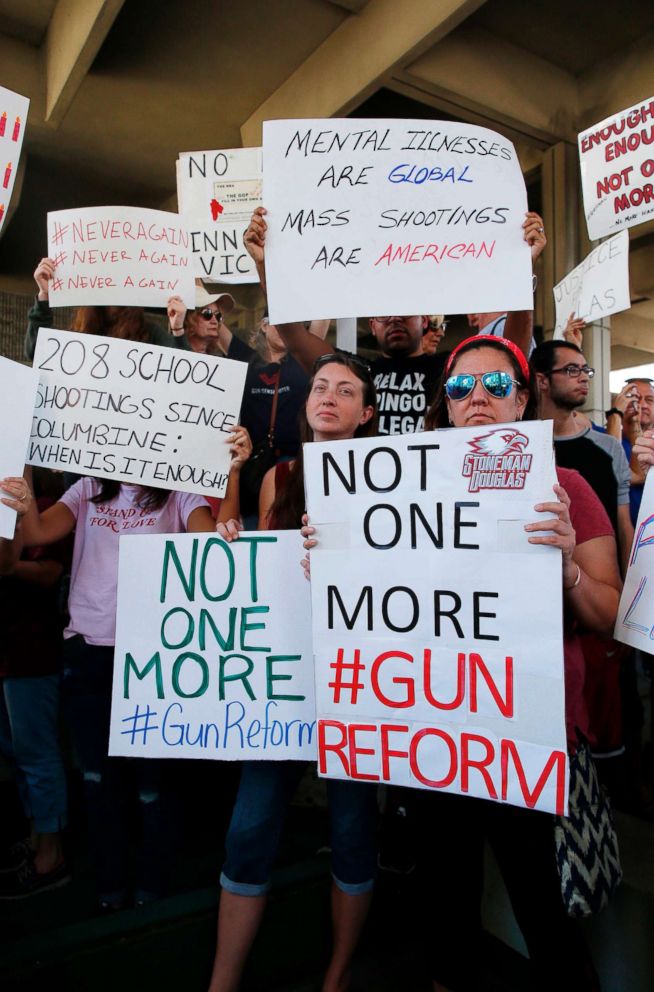 The president of the National Education Association, a group representing more than 3 million students, echoed similar concerns.
"Bringing more guns into our schools does nothing to protect our students and educators from gun violence," NEA president Lily Eskelsen García said in a statement released Thursday. "We need solutions that will keep guns out of the hands of those who want to use them to massacre innocent children and educators. Arming teachers does nothing to prevent that," she said in her statement.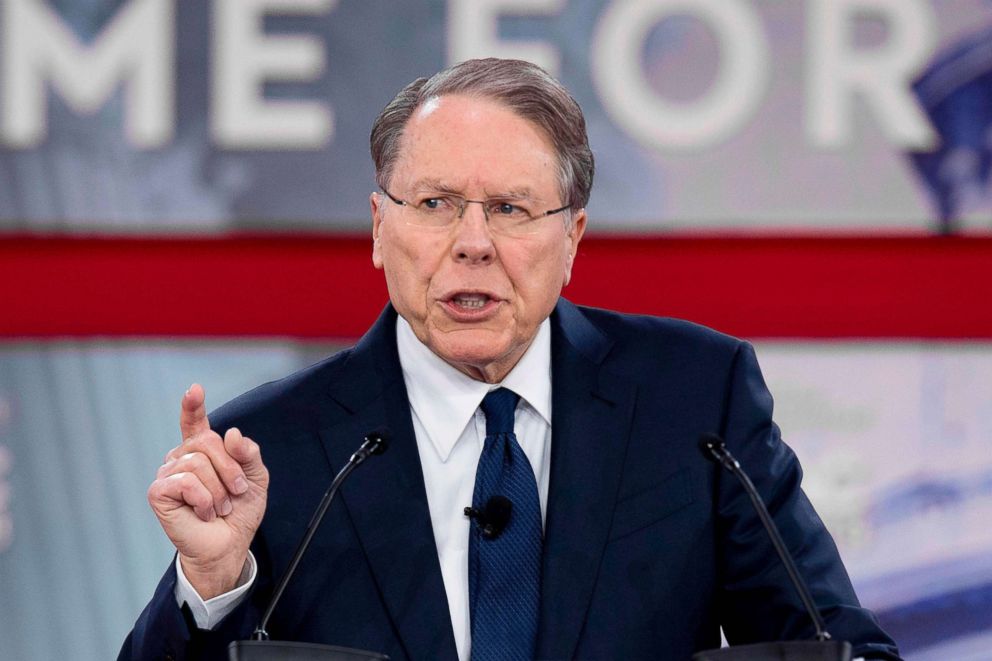 The president asked about the arming of teachers during Wednesday's listening session at the White House where students, parents and educators with ties to school shootings gathered to talk about the issue. Trump asked the group their thoughts about arming teachers, noting that "this would be obviously only for people who were very adept at handling a gun."
He refuted some descriptions of the meeting, writing on Twitter Thursday morning that "I never said 'give teachers guns.'" But then he went on to note that he did say "to look at the possibility of giving concealed guns to gun adept teachers with military or special training experience - only the best."
Mark Barden, a father whose son was killed at Sandy Hook Elementary School, spoke up at the listening session and said that his wife, a schoolteacher, is adamantly against the idea.
"She will tell you that school teachers have more than enough responsibilities right now than to have to have the awesome responsibility of lethal force to take a life," he said of his wife Jackie, who was not at the event.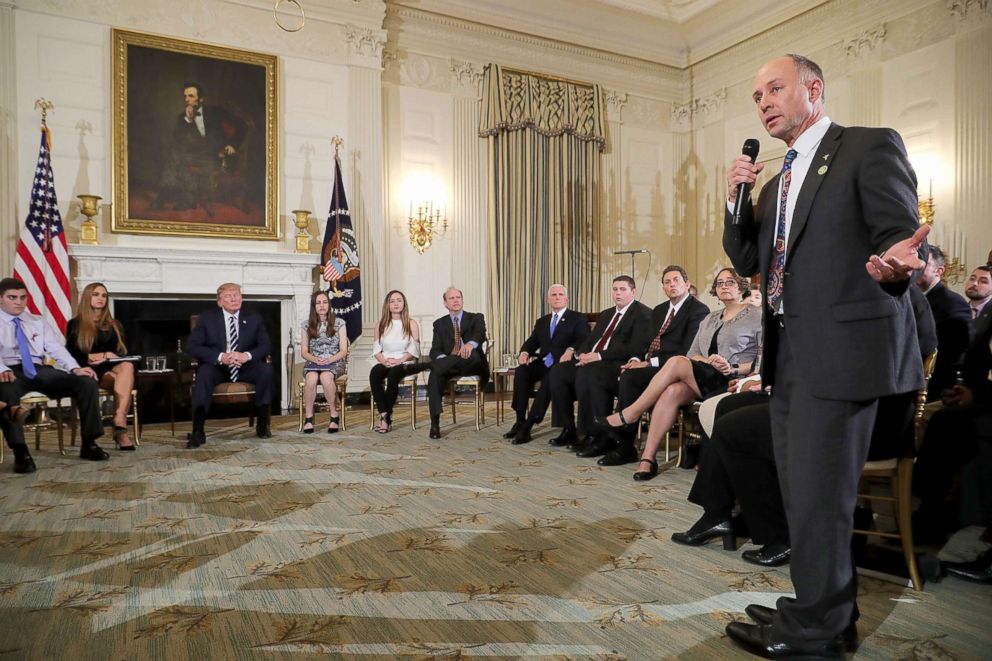 But on Thursday, National Rifle Association vice president and CEO Wayne LaPierre said that effective trained armed security should be employed and schools should be "hardened."
"Evil walks among us," LaPierre said Conservative Political Action Conference.
Lalitha Vasudevan, a professor of technology and education at Columbia University's Teachers College, told ABC News that the conversation about arming teachers "presupposes that we're going to continue to have mass shootings."
Instead, she says that the focus should be on stemming "the tide of access to weapons" and "creating the greater sense of community, sense of belonging among everyone that is in the school community and attending to issues of school safety."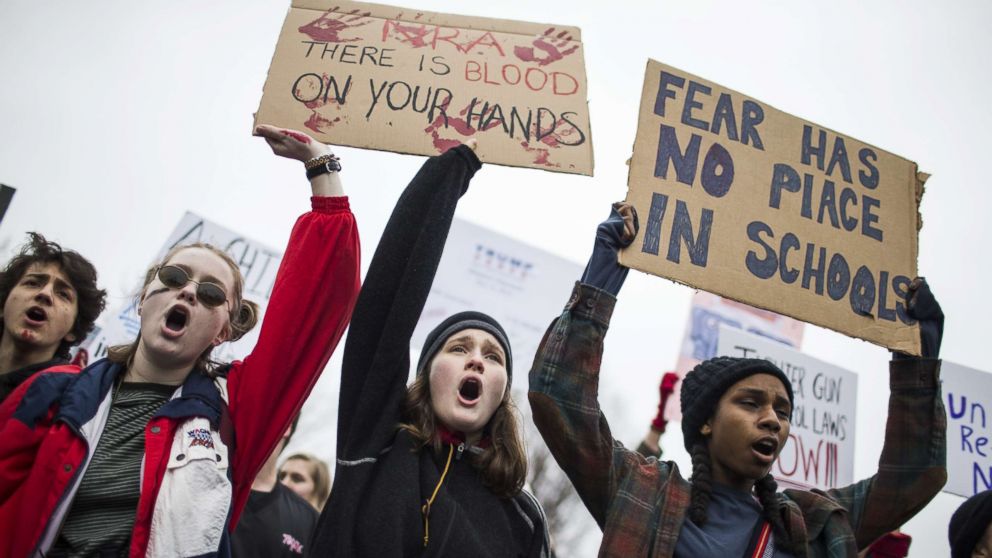 That said, when asked about the idea of arming teachers generally, Vasudevan said, "quite simply no, it's not a good idea."
"There is ample evidence in the scientific community that indicates that increased number of firearms does not increase safety and does increase incidents of injury and violence rather than decrease them," Vasudevan said.