Teachers, librarians targeted by angry parents over LGBTQ books speak out
One teacher says she was forced to resign over a police report made against her.
A middle school teacher in Illinois says she was forced to resign from her job after parents called the police on her for including the book "This Book is Gay" in a slate of books made available to students during a reading activity.
Sarah Bonner, who has been a teacher for roughly 20 years, says she is just one of many teachers facing pressure from certain parents to shun LGBTQ identities from classrooms.
"I think the day that we give up on public education is a very sad day," she said. "I feel like this particular incident has empowered me to do more."
She told ABC News that she and her students had Reading Mondays, when they celebrate independent reading and the love of reading.
Students get to share and swap ideas about what they love to read and what they're reading, she said.
In March, Bonner said she held a "book tasting," so students can see what books are out there and available to read. She teaches in a rural setting, and said "sometimes access to books can get shaky."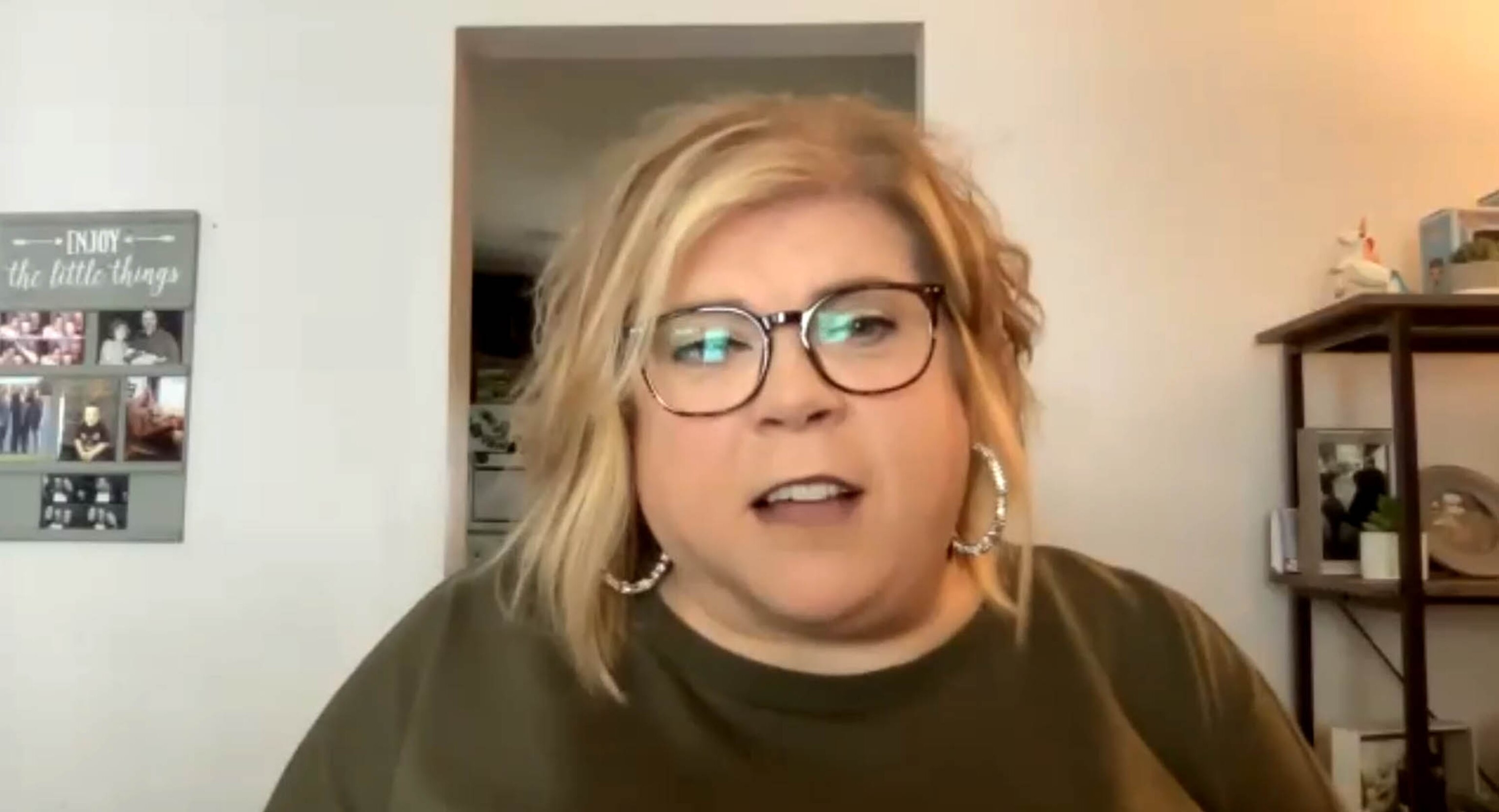 She said she went to a local library to gather almost 100 titles based on the interests her students had expressed and on the recommendation of several young adult literature lists.
"I thought about my student interests and the questions that they had been asking around some of the research things that we'd been working on in class, and I developed a whole entire list of young adult reads at the library that day," Bonner said.
However, several parents filed a report to local police over that one book, claiming Bonner was "grooming" students with the book. Opponents of the book criticized the book's reference to sexual activities. "This Book Is Gay" is one of the top targeted books, according to the American Library Association.
ABC News confirmed with police that the information was recorded by them, and a fact finding investigation was to be pursued. Bonner was to then be placed on leave with pay by school officials, according to the police report.
The report states that the police were "not aware of any student that had actually been affected by the book being in the classroom" except for one student who was instructed to take pictures by their parent. None of the parents wanted to pursue this criminally by the end of the police investigation, the report states.
When Bonner spoke with her husband regarding the report, "we both looked at each other and just said I had to resign, there was no way I was going to be able to go back and be the teacher that I want to be or could be with my students having this now be put in place."
Although she believes the police report would not have gone anywhere, she said she worked with administrators to draw up settlement agreements for her resignation following the accusation.
As a teacher, Bonner said she has fought to include a diverse set of reading materials so students who grew up in her predominantly white, rural town can learn about different perspectives and experiences.
"I did that through literature. I did that through bringing in books that not only the students can see themselves in, but also to see others as outdoor windows into spaces that they had never seen before," Bonner said.
She urges parents with concerns to reach out to teachers: "Dialogue between parents and teachers are so key because we both want the best for your children," she said.
Bonner, who won an award from the National Council of Teachers of English for "Outstanding Middle Level Educator" in 2018, said she fears for the state of public education amid attacks on different identities.
"The importance of representation -- it's needed now more than ever," Bonner said. "We need more inclusivity, we need more access, and the books, literatures, texts -- they are so key to supporting our students' ability to read the world."
Jamie Gregory, a librarian in South Carolina, has been facing similar backlash for tweeting about her teen child's defense of a highly-banned book called "Gender Queer," and his opposition of its removal from local schools.
The book has been criticized for its depiction of nudity and sexual references.
Book ban efforts have risen dramatically across the U.S., with a record-breaking 1,269 demands made to censor library books and resources in 2022 alone, according to the American Library Association.
These efforts primarily target books written by or about people of color or who are LGBTQ, according to the ALA. Librarians and teachers continue to face immense pressure from political groups about what they can and cannot talk about -- with laws across the country restricting content about race, gender identity, sexual orientation and more in schools.
"You certainly have the right as a parent to tell your child what they can and cannot read, but explain to them how that doesn't mean, though, that you actually remove the materials so that no one else can access it," Gregory added.
Once Gregory's tweet was spread online by conservative extremists, she told ABC News she began receiving threatening messages and had her personal information shared online.
"It's not just political rhetoric. I'm a real person. And this has really happened to me. In my life," Gregory said she told a representative from a conservative group backing book bans. "You're saying things that are not true, and making people paranoid and making people angry. You're accusing people like me of felonies."
Gregory and Bonner say their experiences represent a growing hostility towards public education and its inclusion of marginalized identities. The increased scrutiny has come amid growing fears of teacher shortages, and empty positions plaguing school districts nationwide.
Shelly Fitzgerald, who was fired from her teaching job at a Christian school in 2018 for being a lesbian, believes her firing was a sign of what was to come, and what people are experiencing now.
She believes laws that restrict content in classrooms in Florida, Texas, Oklahoma and elsewhere are designed to "stop teaching empathy," "support" and "history." She fears how laws restricting discussion on gender identity and sexual orientation in the classroom will impact her daughter, who has two mothers and could be restricted from talking about her home and family life.
Bonner, who now teaches pre-service middle school teachers, urges her students to prepare for a fight ahead.
"The more we ban, the more we erase," Bonner said. "My heart just aches for the LGBTQ students in my classroom that have questions."