— -- An Indiana mother says her 16-year-old son will not return to his high school as a result of the way he was treated over a Snapchat post featuring an AR-15 rifle.
Less than a week after the shooting at Marjory Stoneman Douglas High School that left 17 students and teachers dead in Florida, Owen Valley High school student Marcus Padgett took to Snapchat to voice his views on the cause of gun violence.
He posted a picture of an AR-15 with the caption "Waiting for it to go out and start killing people...still hasn't moved," referencing the view among gun-rights advocates that people, not guns, are responsible for shootings.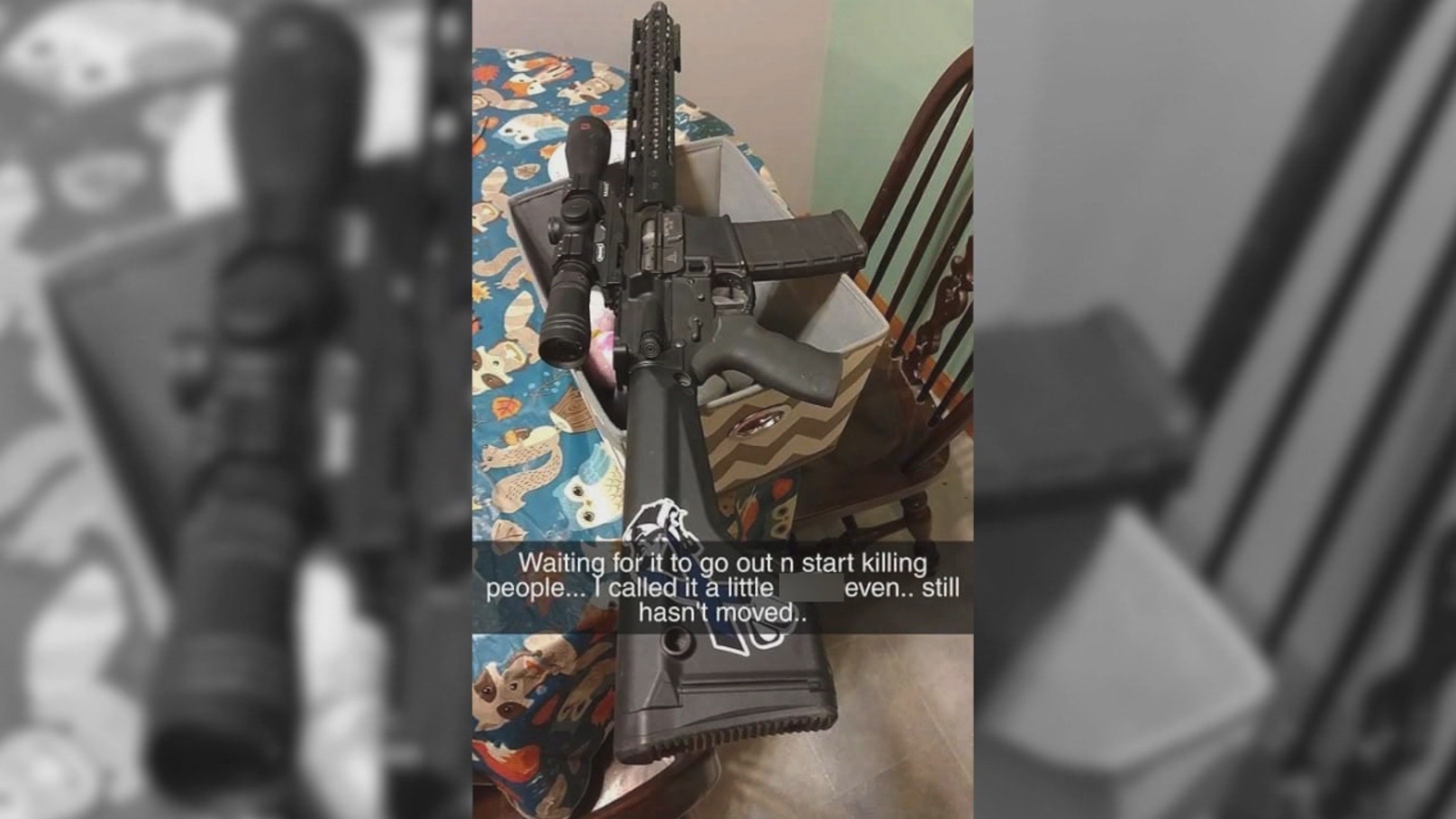 "It wasn't a threat. It's simply saying guns don't kill people. People kill people. It's the evil behind the gun. It's not the gun itself," Tabitha McKeeman, Marcus' mother, told ABC affiliate WRTV.
"I posted it because I thought it was funny and because it was pro-gun," Marcus added.
Superintendent Chad Briggs confirmed that the Spencer Police Department was notified to the post and searched Marcus' home. They found only a pellet rifle and concluded there was no threat behind Marcus' post, according to WRTV.
"It was more a freedom of speech type thing and this student had no intent to do anything negative," Briggs told ABC News. "As a result, there was no discipline administered to any student."
Even so, the teen told WRTV people are now calling him a school shooter.
"The whole town of Spencer and the school look at me like a psycho. I get dirty looks at work. Everywhere I go, I get dirty looks," Marcus said.
McKeeman told ABC News other students threatened to jump Marcus if he returned to school and that she made the decision to take him out of school because the principal declined to send a letter to parents and teachers notifying them that Marcus posed no threat.
"He didn't have a chance to make a name for himself, they made it for him," she said.
"There is no option for him to go back to that school," she added. "It's gone much too far over sharing a meme."
McKeeman wants her son signed out of the school as a dropout so he will be able to get his GED later on.
Briggs told ABC News there are no restrictions on Marcus returning to classes.
His mom told WRTV she feels they will probably have to leave town. For now, Marcus remains out of school and is working part-time at Dairy Queen. He's still on Snapchat, but told his mother if he had known what the fallout from his post would be, he wouldn't have posted it.