— -- A young man who was fatally shot by police in Chicago called 911 for help three times before the fatal encounter with police, according to newly released audio recordings.
More details about the Dec. 26 shooting that left Quintonio LeGrier and his neighbor Bettie Jones dead have emerged as a series of 911 calls made by 19-year-old Quintonio and his father Antonio LeGrier were released.
The teen called three times, asking for an officer to be sent to his address but giving few other details.
"There's an emergency, can you send an officer?" he is heard saying on one of the calls.
During the calls, the first of which was made at 4:18 a.m. the day after Christmas and the last of which was placed three minutes later, he repeatedly said that he needed help and wanted an officer sent to his address.
The 911 dispatcher sounded frustrated by Quintonio's refusal to answer her questions, and at one point, she terminated one of the calls.
When asked what was wrong, LeGrier responded: "Someone is ruining my life."
The fourth call, placed at 4:24 a.m., was made by Quintonio's father Antonio LeGrier, who asked for police assistance to the same address.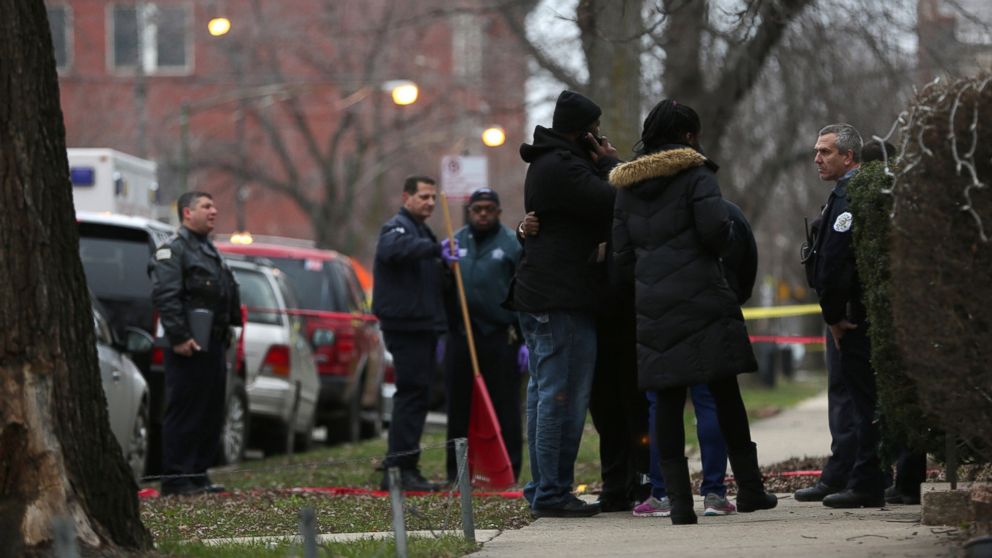 "My son has freaked out. I need an officer," Antonio LeGrier is heard saying at the beginning of the call.
"He's got a baseball bat in his hand right now," he said.
The calls were released late Monday by Chicago's Independent Police Review Authority, which is investigating the subsequent shooting.
Police fatally shot Bettie Jones, a neighbor of the LeGriers who answered the door to the building, and Quintonio. Police later called Jones' shooting an accident. LeGrier was shot six times and Jones was shot once, according to autopsies by the Cook County medical examiner's office.
"Upon arrival, officers were confronted by a combative subject resulting in the discharging of the officer's weapon, fatally wounding two individuals," police said in a statement shortly after the shooting.
Quintonio's mother, Janet Cooksey, has since said publicly that her son, who was studying engineering, had mental health issues.
"He was a student, he worked hard, he cared about people," she said.
In the police statement released shortly after the shooting, Chicago police said Jones, who was a grandmother and mother of five, was shot unintentionally.
"The 55 year old female victim was accidentally struck and tragically killed," the police statement said. "The department extends its deepest condolences to the victim's family and friends."