— -- Allison Wachen and her team of bakers crowd around the kitchen counter, juggling broken egg shells, flour bags and cans of cooking spray. They're baking two, two-layer vanilla birthday cakes in her aunt's kitchen.
No one is celebrating a birthday, though — at least not in her family.
Wachen is baking them for "Birthday Cakes 4 Free," a non-profit organization that bakes birthday cakes for people — including children and seniors in different communities — who wouldn't otherwise have them.
Wachen, 17, an avid baker who said she's always taken an active role in community service projects, was looking for a way to combine her passions when she read about the national charity organization while flipping through a magazine.
"I couldn't even believe that people do not receive a birthday cake," said Wachen, co-founder and president of the Montgomery County, Maryland, chapter of Birthday Cakes 4 Free.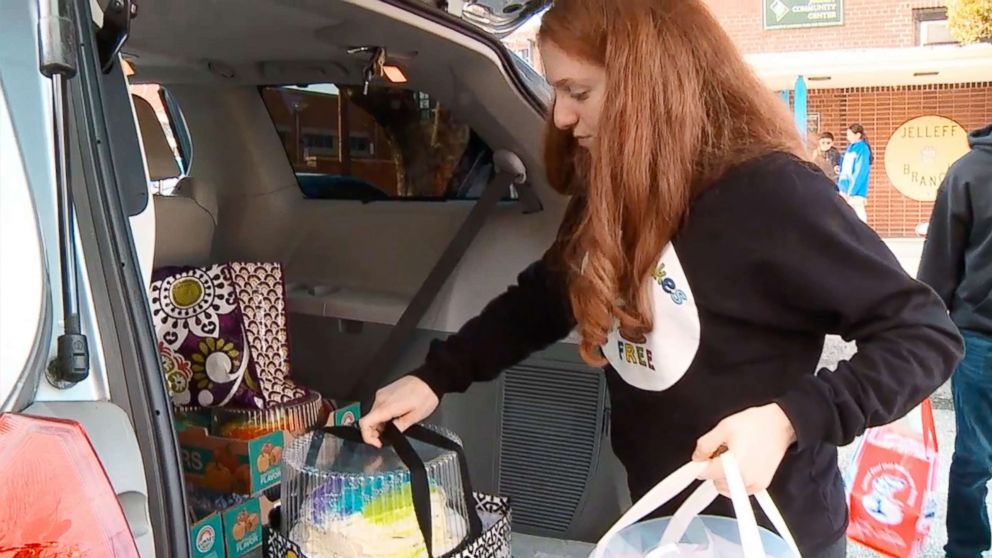 It was a thought that didn't sit right with Wachen, so she founded a local chapter with her brother. Within two and a half years her chapter's membership skyrocketed from two members to more than 400 members.
"I think people at first, since you're a youth and you're starting an organization, maybe assume you're not as organized," she said.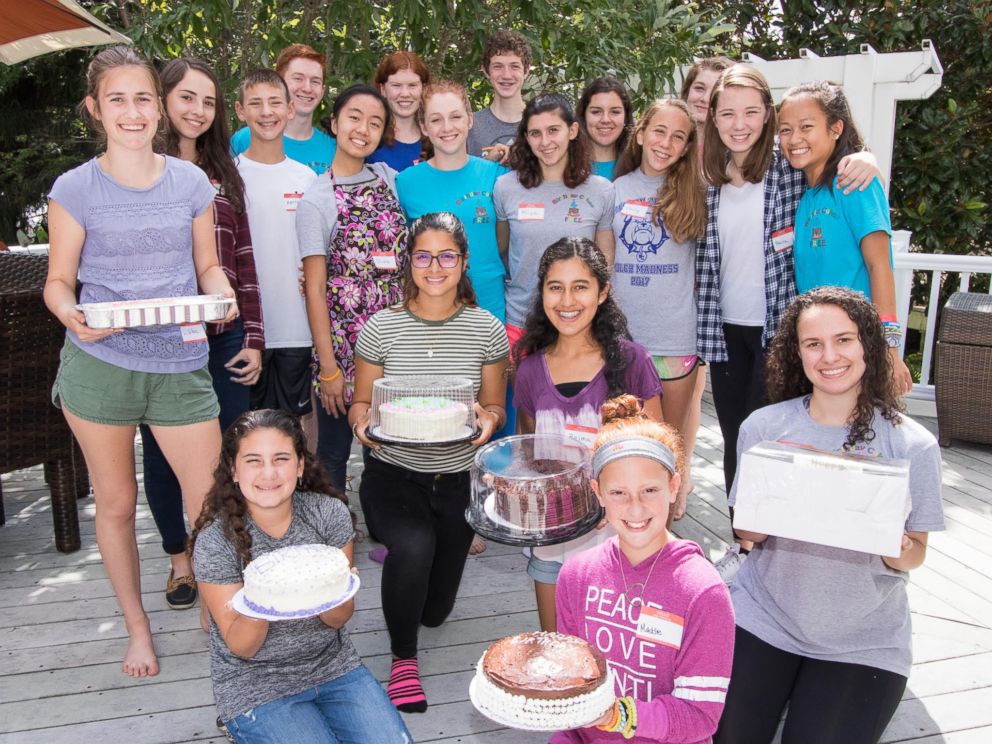 Her 15-year-old brother, Robert, who will email with adult volunteers for months, added that grownups are always surprised when they finally meet him.
"I say, "Hi, my name is Robert. I'm the vice president.' [And] they'll go, 'Wait, you're a kid?'" Robert, the chapter's vice president of technology, said with a laugh.
"So I think that's a very humbling experience for me because they are taking me so seriously that they're not even considering my age; they're just looking at the organization and saying 'Wow, this is a legitimate organization and I want to help out,'" he added.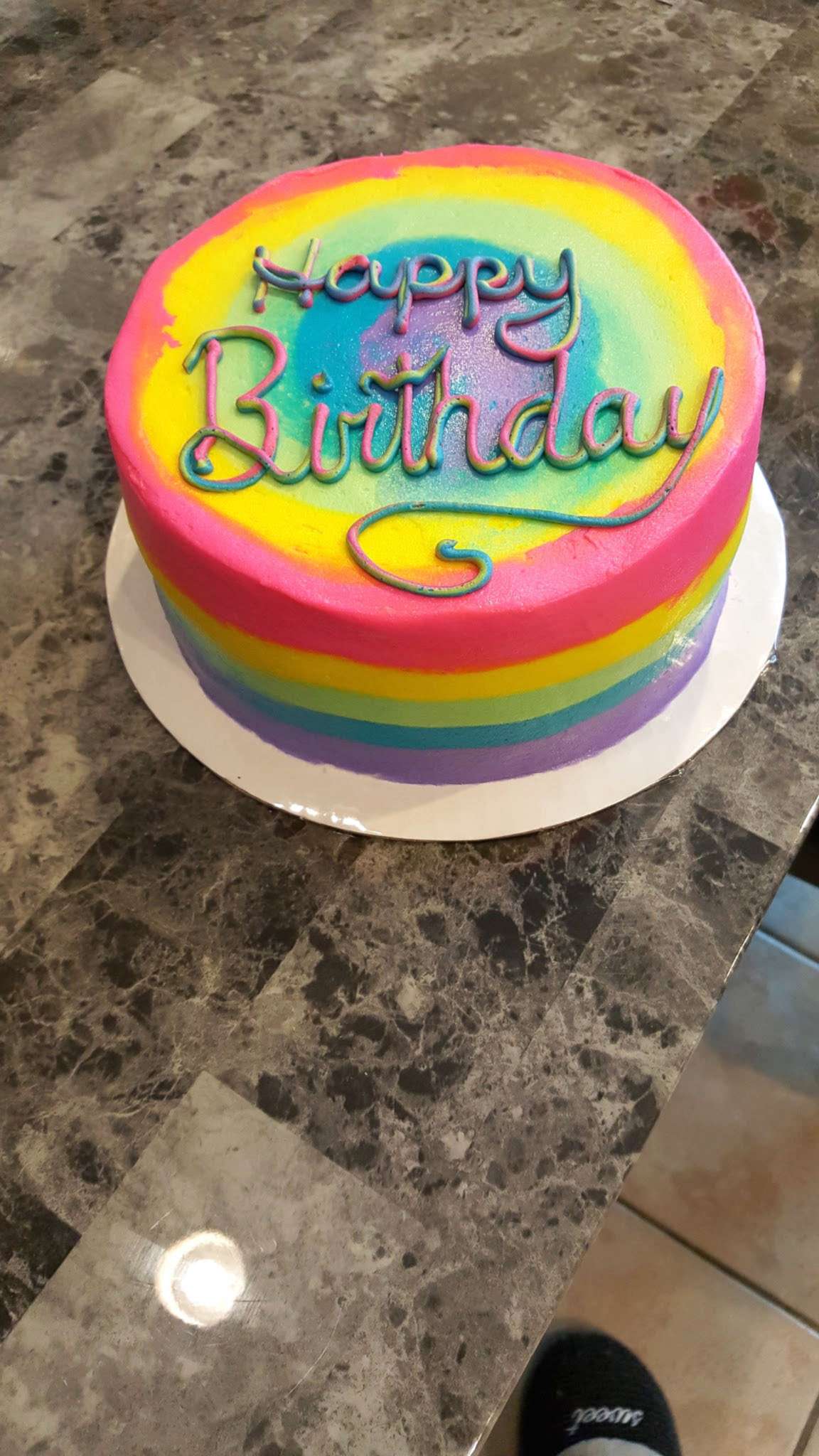 The teenagers faced some difficulties early on like finding members to help bake and deliver the cakes and finding charities that were willing to accept them. Another challenge was that some of the volunteers were too young to drive and had no income to buy supplies.
The group donates more than 100 cakes per month — and each cake container costs $1.50. That's more than $1,800 a year for the containers alone.
In the past, the volunteers have asked for grants and held fundraisers like bake sales to cover the costs of the frosting, sprinkles and cake containers. Wachen said she believes her charity gains more credibility and legitimacy as more people personally see the impact and the sheer number of donated cakes.
"It's just such a basic thing but I think on your birthday, the whole idea of having a birthday cake and having the celebration with your friends and family...reaffirms that you really have a community supporting you, but it's also something just very special," said Wachen before heading out to decorate this month's cakes with her friends and other volunteers at the Potomac Community Center in Potomac, Maryland.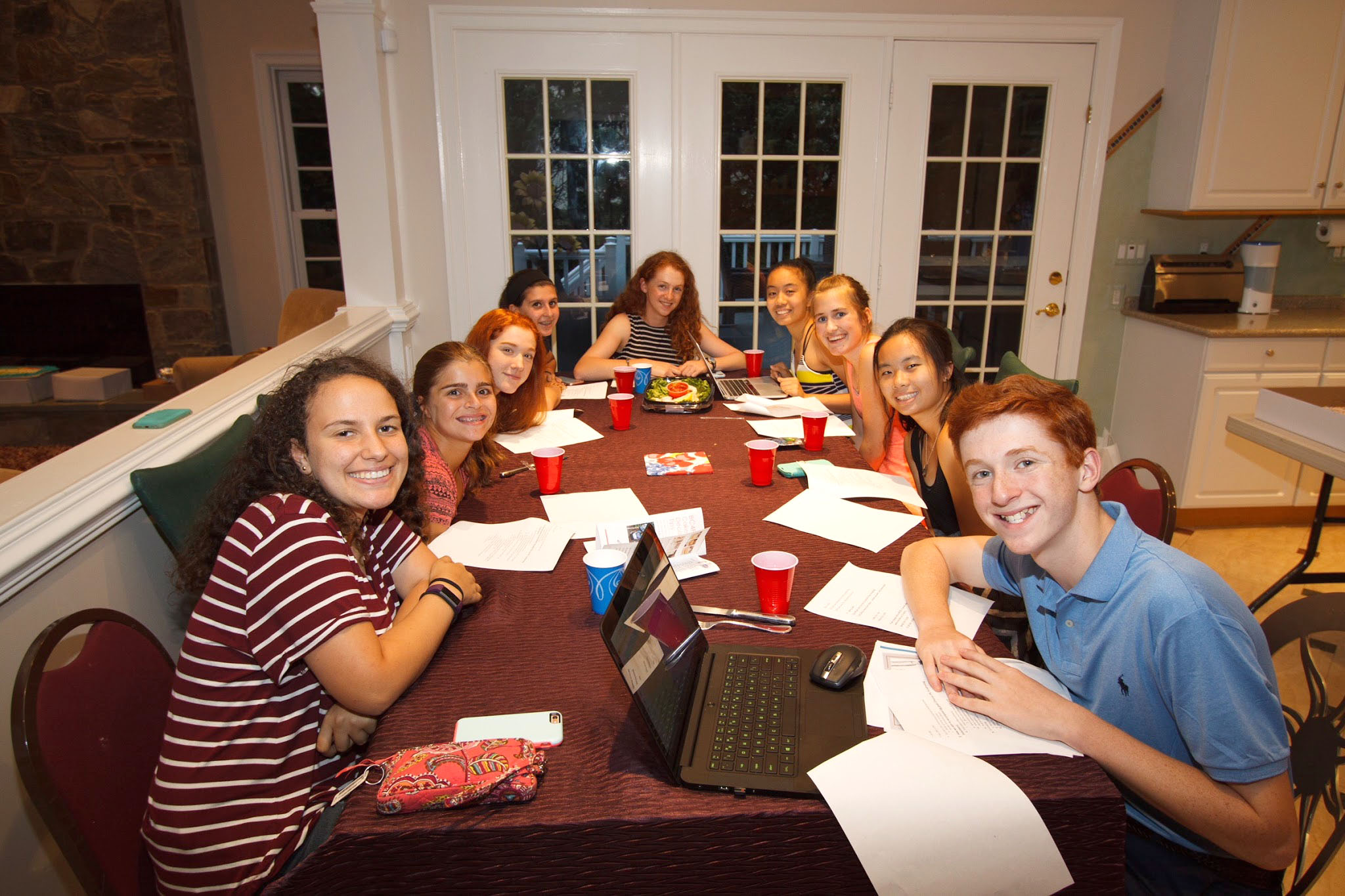 Once a month, a dozen or so middle school and high school students get together to decorate the cakes at a local community center or at the home of one of their volunteers. Wachen said she always tries to make every cake as special as possible.
It is for someone's birthday after all.
"I always tell our volunteers: 'Make this cake as if you were giving it to someone in your family,'" said Wachen.
For those volunteers who can't make the cake decorating social, they have the option of baking and decorating the cake from their own home and dropping it off at Wachen's house. Wachen then collects the cakes and delivers them, with the aide of her mother's silver minivan, to 17 charities around the area.
Those charities include homeless shelters and Boys and Girls clubs in the D.C., Maryland and Virginia region.
"A birthday cake, I mean, yes, it's delicious, but it's also so much more of a symbol that the community really cares about them," said Wachen.
The charity regularly receives thank you notes from the recipients; one included a note from a child who wrote, "Wow! A cake with my name on it! I've never seen one with my name before."
Two girls at a recent birthday cake delivery party shared a similar message.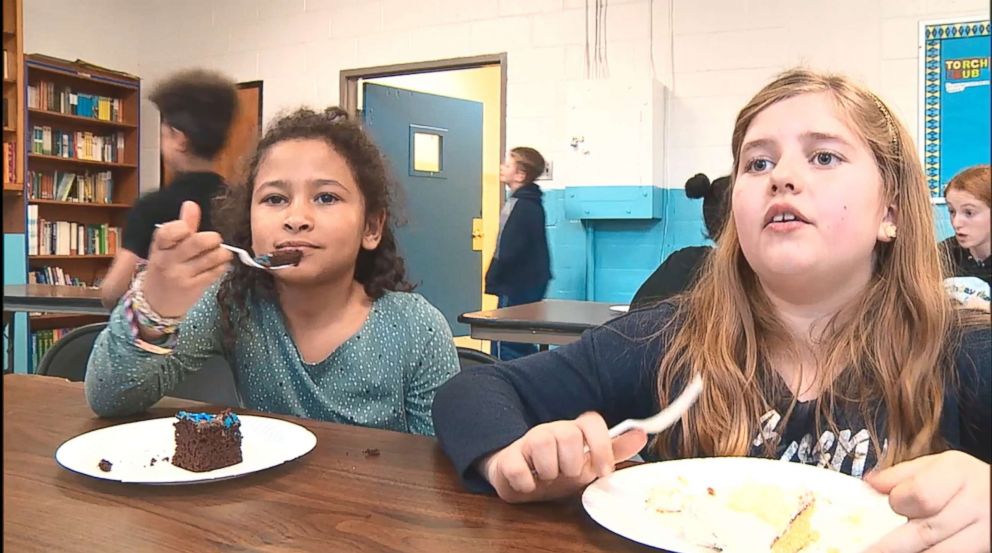 "It's nice, that they do it for other kids," one girl said in between cake bites.
"And they don't even know us," the other girl responded.
Tarayra Staton, the program director at the Jelleff Club of the Greater Washington Boys & Girls Club, suggests the idea is so popular because the charity isn't only for kids... it's by the kids, too.
"Every month they refer to this as 'Cake Day,'" Staton explained over the sounds of young children screaming and playing in a nearby games room. "It's kids that actually make them, so when we have other kids making the cakes and giving it to our members, [our kids] really really think that's cool."
All but one of the 64 Birthday Cakes 4 Free chapters are run by adults. The Montgomery chapter is the only one run by teenagers.
"What you realize is these kids are just like you. They have the same passions, they have the same goals," added Wachen, before explaining she is acutely aware that she could be one of the less fortunate kids in the homeless shelters, a fact that makes the delivery of the cakes all the more significant.
Robert Wachen realizes how fortunate he is, too.
"When I bake birthday cakes every month, I think about the recipients and I think about the connection, and it goes way beyond the birthday cake for me," he said.
"It's not whether you're 'Cake Boss' and you can create an amazing three-layer cake. It's that you took the time out of your day...to make a lasting impression on someone you don't even know," he added.
For their 17-year-old cousin, Sawyer Steinmiller, vice president of finance for the chapter, it's about connecting with someone on their own level.
"I would rather learn from a kid. I would rather hang out with a kid than an adult," said Sawyer.
"And I think because we are kids and we are teens, that they feel [like it's] more personable and enjoyable."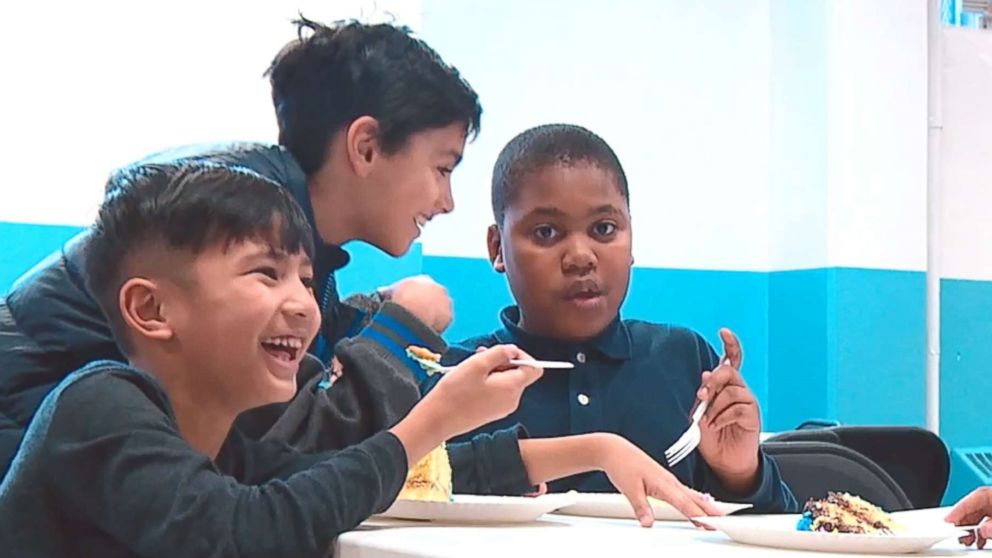 In the fall, Wachen will be leaving for college, which means two new teenagers will be taking over the organization: Robert and their cousin Sawyer. Passing the torch will be bittersweet, Wachen admitted, but she was prepared for this inevitability since the beginning.
Two years ago, she created an executive board made up of middle and high school students from across the county, all from different races, religions and backgrounds.
"Once I leave, there are networks of people that can get their friends involved from different schools and have connections with different religious and community organizations."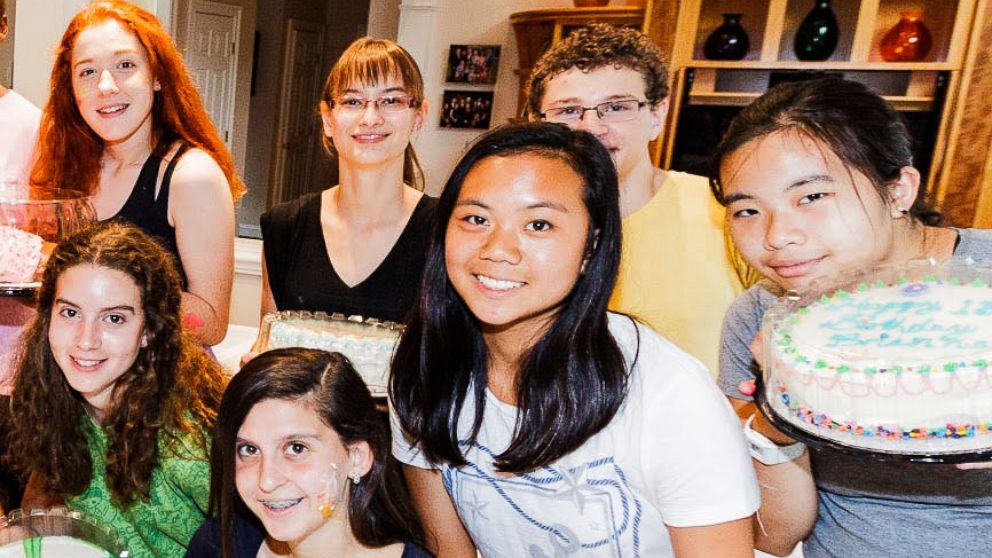 In April, the group is set to deliver its 2,000th cake. The teenagers plan to celebrate it by reaching out to more schools and volunteers, and honoring the seniors who will be leaving them in the fall for college.
For Wachen, who will be trading in her baking apron for college textbooks come August, the journey from start to finish has been incredibly personal.
"The idea that you're making a cake for other people that otherwise wouldn't get one shows that people value you and would take their own personal time for someone that they don't personally know but still think they are important," Wachen said.