— -- Two teenagers were identified as the two victims killed in a shooting outside a Florida club early this morning.
The teens were 14-year-old Sean Archilles and 18-year-old Ste'fan Strawder, the Fort Myers Police Department said.
The shooting was reported in the parking lot at Club Blu in Fort Myers, at about 12:30 a.m. Monday, the department said, after an event at the club geared to teenagers. Eighteen people were injured, according to Lee Memorial Hospital.
Police have not determined a motive but said this was not an act of terrorism.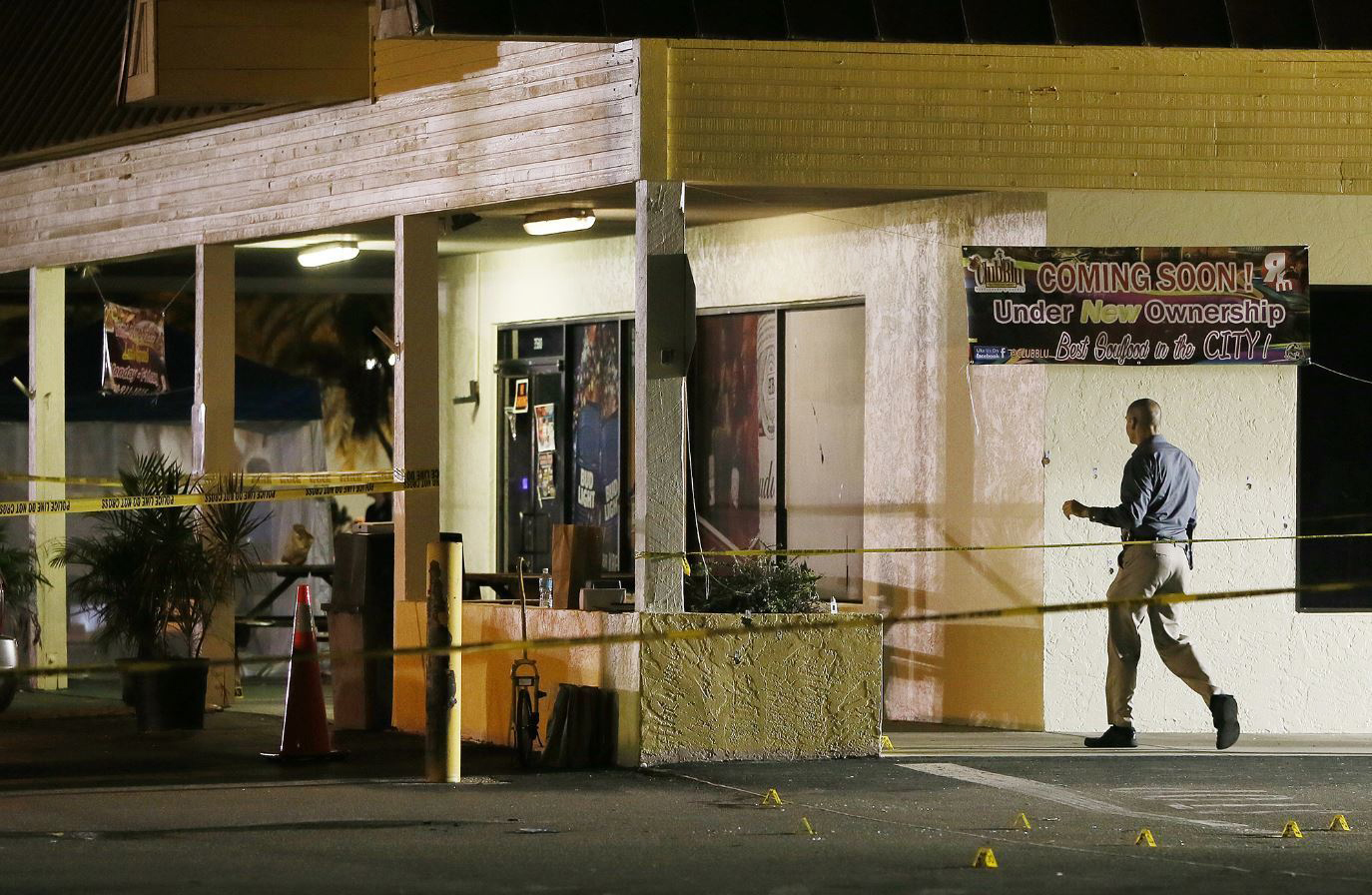 Three people of interest are in custody, Interim Fort Myers Police Chief Dennis Eads said this afternoon, adding that police are still looking for others.
Law enforcement sources told ABC News authorities are investigating this as a possible gang-related shooting. Two semi-automatic rifles and a semi-automatic pistol were recovered nearby, sources said, and investigators are working to determine if those were the guns used in the shooting.
"This state believes in justice," Gov. Rick Scott said this afternoon, promising that those responsible will be held accountable.
Of the injured, three people remain hospitalized, with two in critical condition and one in fair condition, a hospital representative said this afternoon. Victims' ages range from 12 to 27, according to Lee Memorial Hospital.
"We are deeply sorry for all involved," Club Blu said in a statement. "We tried to give the teens what we thought was a safe place to have a good time. Ages 12-17. There was armed security as well as full security, inside and out. As the club was closing and parents were picking their children up ... that's when all this took place.
"It was not kids at the party that did this despicable act," the club said.
ABC News' Jack Date contributed to this report.