Tenn. Man in Quarantine After Ebola Outbreak: 'I'm Feeling Well'
He was exposed to the virus while working at a west Africa hospital.
— -- A Tennessee doctor who placed himself in quarantine after volunteering in West Africa, where the Ebola virus is rampant, says he's "feeling well" and showing no sign of symptoms.
Alan Jamison, a retired pediatrician, returned home to Morristown, Tenn., after he was evacuated from Liberia by the aid group he was volunteering for -- working at the same hospital as Dr. Kent Brantly, an American now fighting the deadly virus.
"I feel very comfortable and I'm looking forward to being able to be with my family again," Jamison told ABC News via Skype.
Ebola Patients Coming to the US: How Safe Are We?
Why We Don't Have an Ebola Vaccine Yet
Everything You Need to Know About Ebola
Since landing in the U.S., he said he's had no physical contact with anyone and has only been near his daughter, who picked him up from the airport. Jamison said he plans to hole up at home until the 21-day incubation period is completed.
"I'm out of the major risk period right [now]," he said. "The isolation that I'm going through right now is in excess of what the CDC suggested for the precaution for my family."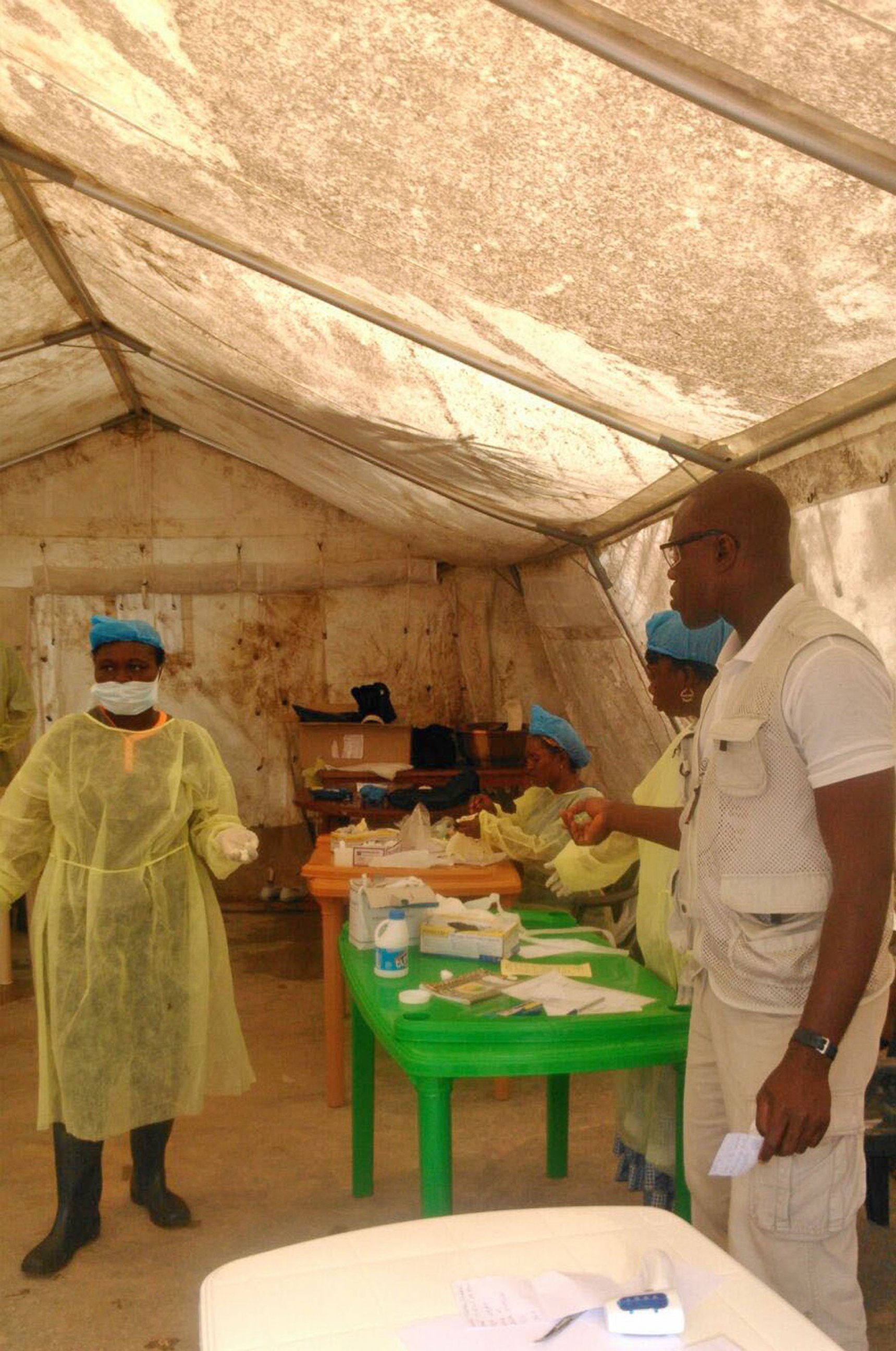 Jamison added that he's comfortable at home and hasn't had any signs of fever or illness. The virus is not contagious until symptoms appear.
Medical Teams International, the group Jamison works for, said it pulled him out of Liberia for safety and security reasons. Jamison was working in the Ebola isolation unit at ELWA Hospital, near the Liberian capital Monrovia.
He described the protective equipment he and other doctors wore when working with infected patients -- a suit with goggles, rubber boots, two pairs of gloves and two face masks layered on top of each other.
Jamison isn't sure how Brantly, who is in isolation and expected to arrive in the U.S. next week, became infected with Ebola.
"He was very cognizant and careful with the hygiene precautions that he used," Jamison said. "I'm not sure how it occurred that he was exposed."
A second American has also contracted the Ebola virus in West Africa: Nancy Writebol, an aid group worker.