— -- There was a testy toast at a United Nations luncheon this afternoon as President Obama appeared unimpressed by Russian President Vladimir Putin's attempts of putting on a friendly face.
The two world leaders, who were one seat apart at the luncheon, were pictured clinking champagne glasses this afternoon, but their expressions were notably different.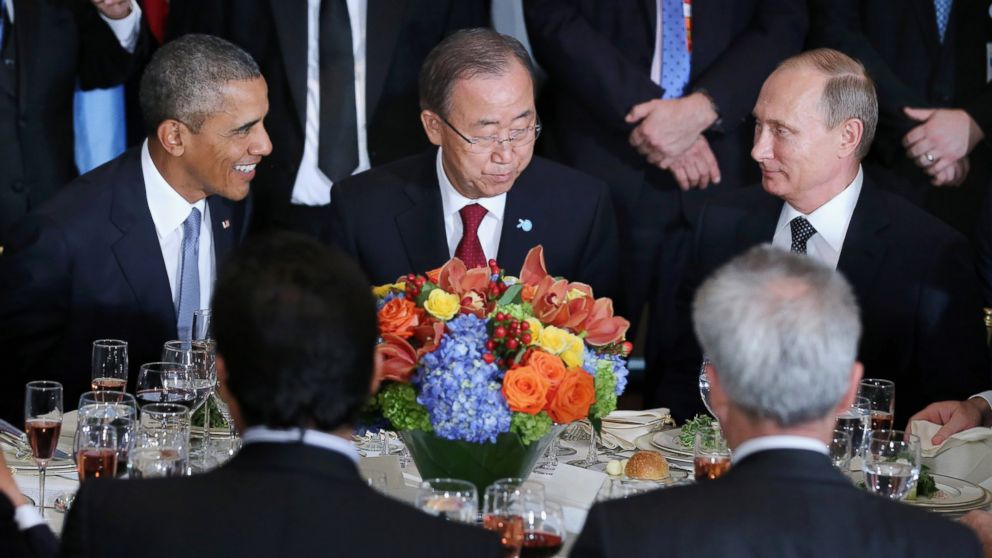 President Obama appeared solemn but with a steely stare, while Putin, who is not known for his grin, was clearly smiling as he toasted the other president.
In other photos from the same luncheon, Obama was seen smiling, including one moment when he appears to be smiling right at Putin.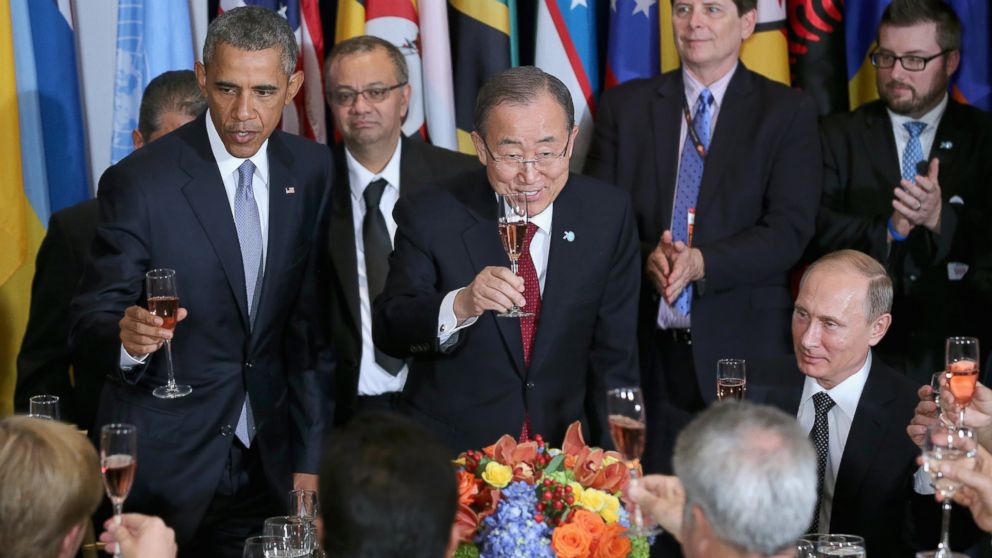 The two men were separated by U.N. Secretary General Ban Ki-Moon, though he is not present in the toasting photo.
The luncheon came after both world leaders addressed the General Assembly, trading barbs from behind the podium.