— -- Thousands of Texans still getting pounded by Hurricane Harvey could find themselves financially devastated as total damage costs to homes, property and businesses potentially surge into the tens of billions of dollars in the wake of the storm.
Harvey, which has so far shuttered critical oil and gas refineries by its rain and riverine flooding, has the potential to cost as much as $42 billion, which would put it "in the top five" most costly storms ever, Chuck Watson, director of research and development at Enki Research, told ABC News.
To understand the scale of it, Harvey is set to surpass Hurricane Ike's $35 billion cost but will have to inflict more damage to reach Hurricane Katrina's roughly $110 billion worth of damage when it hit New Orleans back in 2005.
The second most expensive storm came in 2012 when Superstorm Sandy hit the Northeast, causing $75 billion in damage and in which over 200 people died.
Back in 2001, Tropical Storm Allison ravaged the same Gulf region as Harvey and led to 55 deaths; but it caused a conservative $12 billion in damage.
Much of Harvey's price tag will come from stricken homeowners looking to rebuild after the storm's gale-force winds and torrential rains subside.
Gulf Coast residents struggle to recover after Hurricane Harvey
Members of First Baptist Church of Loeb chain saw pews and clean up the church on U.S. 69 that had eight feet of water in it due to Hurricane Harvey flooding in Lumberton, Texas, Sept. 7, 2017.
Sadly, most homeowners insurance policies do not cover flood damage.
While in many communities, flood insurance can be purchased through the federally backed National Flood Insurance Program, or NFIP, only 15 to 20 percent of Corpus Christi and Houston homeowners are insured for flooding, according to Mark Hanna, spokesman for the Insurance Council of Texas, a trade group that represents Texas insurers.
Although the major insurance companies have deployed catastrophe teams to hard-hit regions of Texas, Hanna said "it's too early to tell" how many Harvey-related insurance claims will come in.
As of Monday, State Farm -- one of the three largest insurers in Texas along with Farmers and Allstate -- fielded around 900 claims, Hanna confirmed.
But he stressed that the total will grow because it's just "the tip of the iceberg."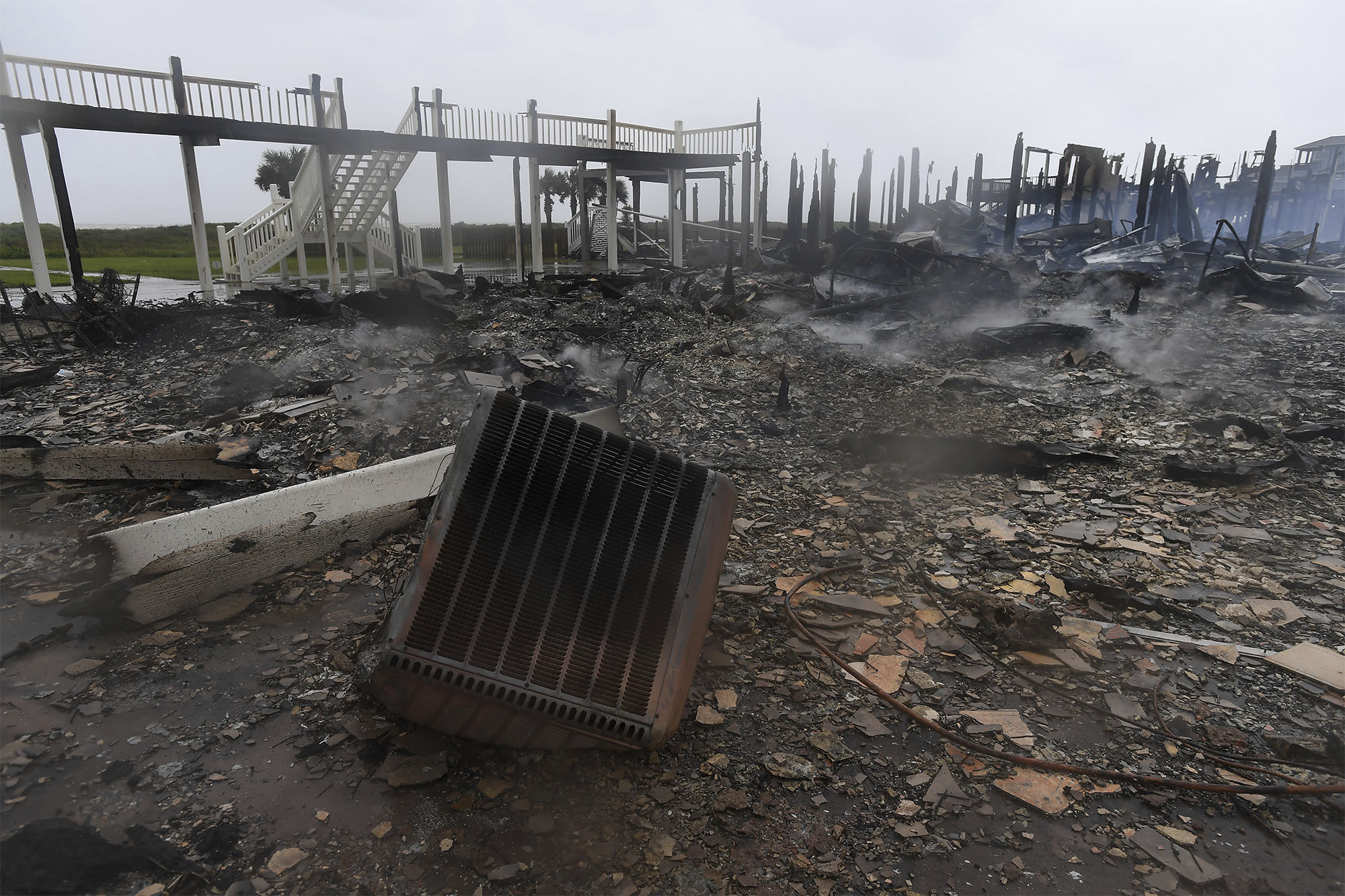 Also, approximately 60 percent of Harvey's windstorm damage will be covered by a quasi-state insurance agency called the Texas Windstorm Insurance Association, Hanna told ABC News.
That means that the lion's share of Texans hit by the wettest storm in recent memory may end up relying on government insurance.
The National Flood Insurance Program is the war chest intended to offset the exorbitant costs of flood damage.
The program was established in 1968 as a failsafe measure and, according to its website, has insured more than 5 million homes in 22,000 flood-prone communities nationwide.
In especially high-risk areas designated under the federal program, homeowners are required to buy flood insurance in order to get a mortgage.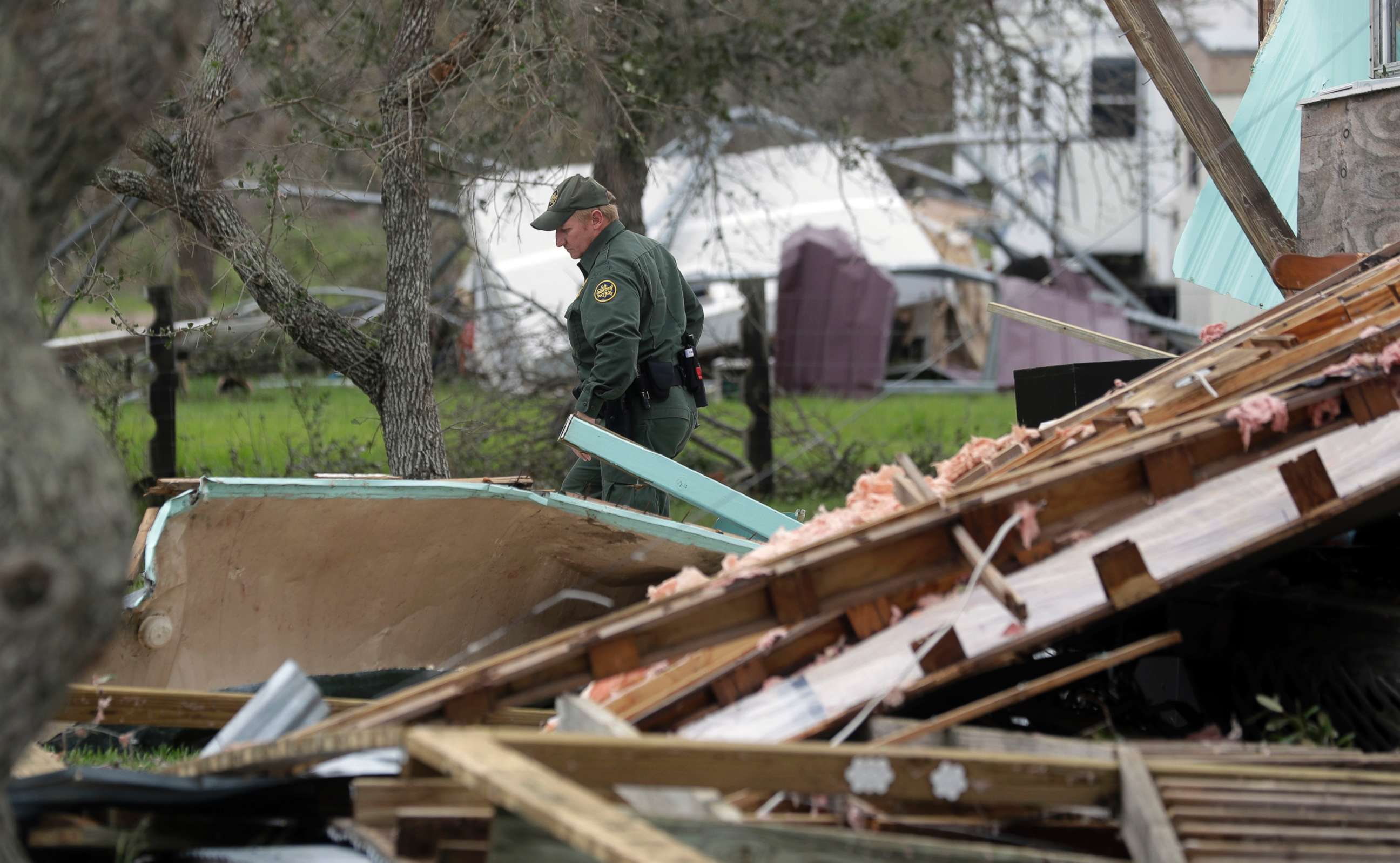 Yet outside those specified high-risk areas, many homeowners go without flood insurance, experts told ABC News.
Last year, the average NFIP flood policy cost about $700 a year and the average claim was more than $31,000, according to the NFIP.
Right now, on the books, there are some 373,000 NFIP flood insurance policies in the 18 Texas counties impacted by Harvey, according to a review by the Pew Charitable Trusts.
Paying these expected claims could significantly drive up the $24 billion of debt the NFIP currently carries.
And Congress is now on the clock to reauthorize the program when it's slated to expire on Sept. 30.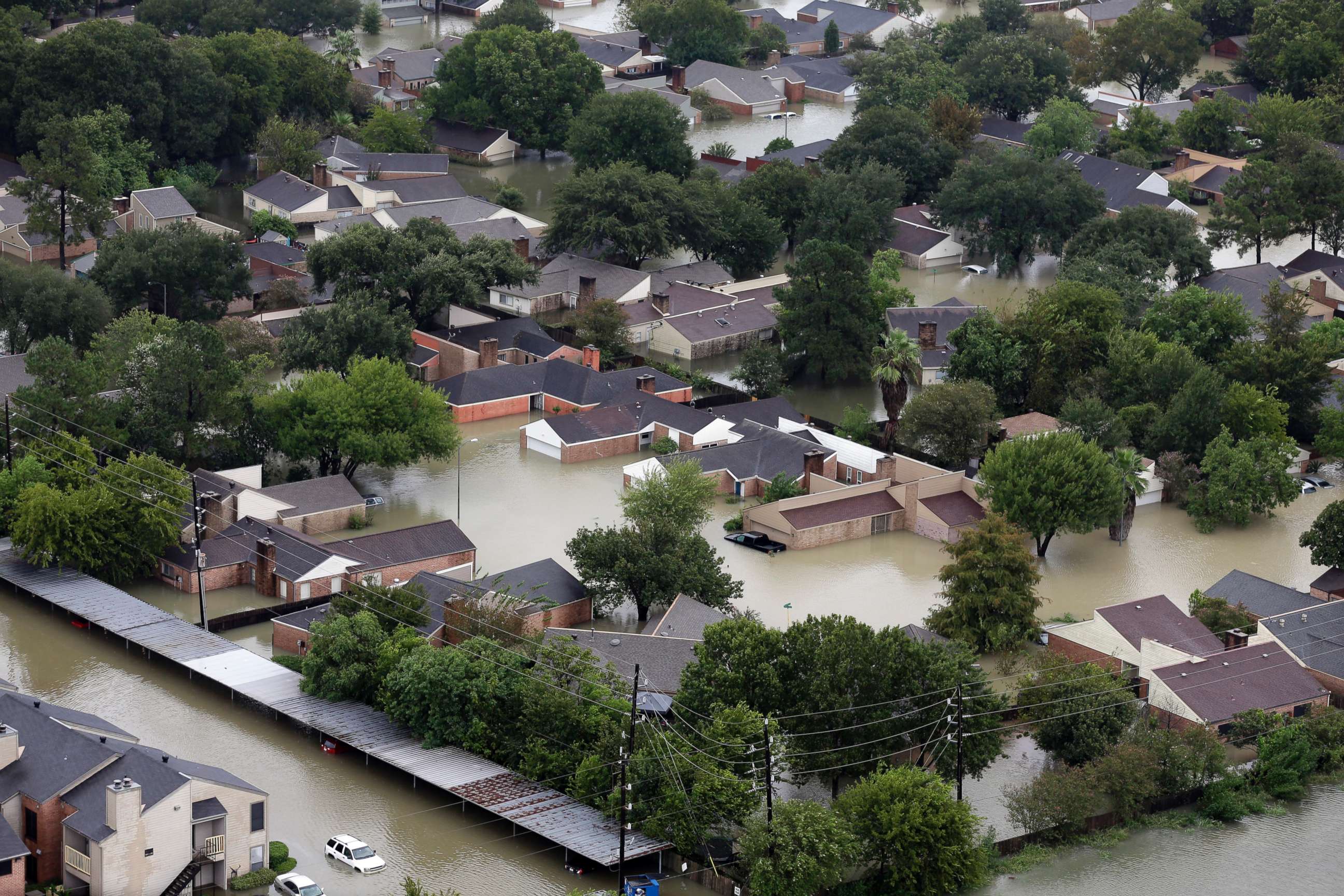 So far, President Donald Trump's proposed budget would chop $190 million from the NFIP but the administration claims would also aim to improve it by changing the way flood risk is assessed.
But on Monday during a press conference alongside Finland President Sauli Niinistö, Trump was confident that an aid package would pass through the House and Senate to help pad the dwindling $3 billion that's been allocated for disaster relief by FEMA.
"The real number, which will be many billions of dollars, will go through Congress," he said.
Beyond the NFIP, FEMA and the Small Business Administration are two other government entities that could come through to provide no-interest or low-interest loans when Texans rebuild, said Hanna.
Subsequently, other agencies like the Red Cross, Salvation Army and local churches could chip in with the rebuilding effort as well, Hanna added.