Authorities in Texas have launched an investigation into the marketing claims of the anti-fraud service Home Title Lock, looking to determine whether the California-based company that's been promoted by Rudy Giuliani, Newt Gingrich and other right-wing personalities has misled consumers through its ads and promotional materials.
"I won't tolerate false, misleading, or deceptive advertisements targeted to any Texas consumers -- especially Texas seniors," Texas Attorney General Ken Paxton, a staunch conservative, said in a recent statement announcing his office's probe. "If Home Title Lock is misrepresenting its services or the need for its services, I will put a stop to its unlawful behavior."
Last year, ABC News published an in-depth investigation of Home Title Lock and its advertising practices, raising questions about several claims made by the company, including claims about the scope of the crime known as "home title theft."
A home's title is essentially its proof of ownership, and for nearly $20 a month -- or $199 a year -- Home Title Lock promises to monitor a homeowner's title "24/7" and help stop title theft, which can happen when a con artist uses fraudulent documents to claim ownership of someone else's home and swindle lenders or even sell the property.
Home Title Lock also vows to help victims reclaim their homes if needed, including covering legal fees.
In advertising materials on TV, radio and online, Home Title Lock has at times described title theft as a threat "exploding across America." Since 2018 and until recently, a frequent part of Home Title Lock's pitch has been the claim that "according to the FBI," title theft is "one of the fastest growing" crimes in the country.
But the FBI told ABC News it couldn't find any evidence that the agency ever described home title theft that way, and the FBI reports that Home Title Lock cites to support its claims don't offer any statistics specific to home title theft.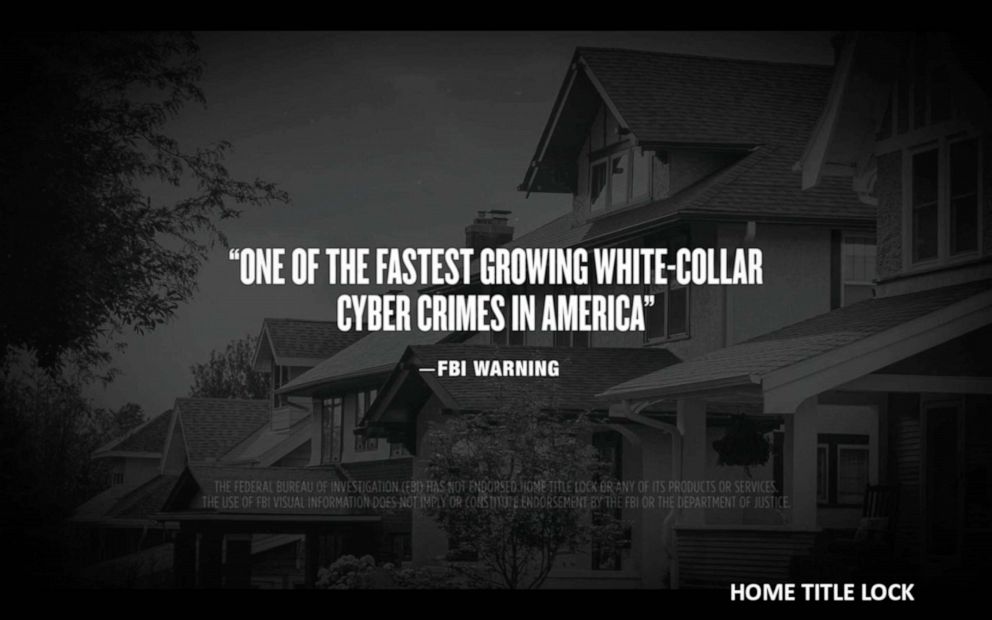 Since ABC News published its findings in June, Home Title Lock has made changes to some of its marketing materials, now claiming on its website that FBI reports show "real estate fraud" -- not home title theft specifically -- "is one of the fastest growing cybercrimes in America."
But as ABC News previously noted, those FBI reports show the number of Americans victimized by "real estate/rental" crime has actually remained relatively steady over the past several years, with 11,562 victims in 2015 and 11,578 in 2021.
At the time, a spokesperson for Home Title Lock defended his company's claims, pointing to a dramatic increase in the amount of money real estate fraud victims lose each year.
In announcing its investigation, the Texas attorney general's office said investigators are trying to determine if Home Title Lock was "potentially violating the Texas Deceptive Trade Practices Act by misleading consumers with deceptive statements concerning the prevalence of home title theft and the need for Home Title Lock's services."
In December, six months after the ABC News report, Paxton's office issued a "civil investigative demand" to Home Title Lock, ordering it to hand over 27 categories of documents, including information "substantiating" how it describes its services, records "substantiating" how is characterizes FBI reports, and "internal correspondence [and] email … that refer or relate to the frequency with which home title theft occurs."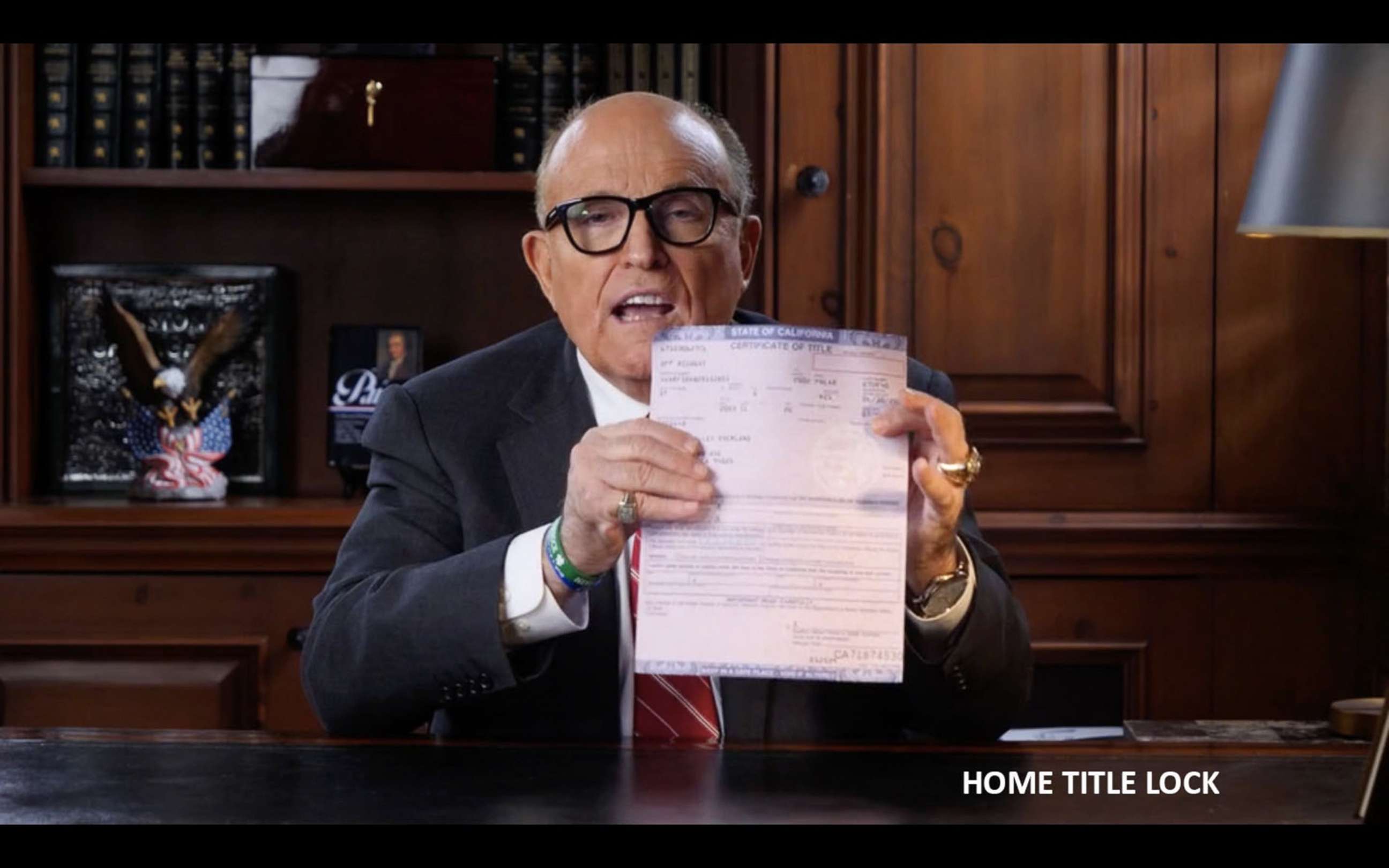 In a statement provided Tuesday to ABC News, Home Title Lock said, "We have responded to the Texas attorney general's office in the matter, and provided all requested information. We are confident that the Texas attorney general will be satisfied with what is presented and remain focused on protecting homeowners against title fraud."
Speaking to ABC News last year, the Home Title Lock spokesperson strongly disputed that his company's ads overstate title theft's spread throughout America, insisting the crime is "not that rare" and "empty suits" wouldn't understand "what we see and hear every day."
"We find title theft coast to coast, border to border, all the time. It's everywhere," he said.
There is little dispute that home title theft is a real crime with potentially devastating consequences -- that's why many local governments offer free title-notification services or are taking other measures to help protect homeowners. But Paxton's office is investigating whether Home Title Lock's ads may be overstating the occurrence of the crime.
In its statement announcing the investigation, Paxton's office noted that Home Title Lock "has received scrutiny in recent months over questionable claims in its advertisements," calling news reports about it -- and its marketing to "older customers" -- concerning.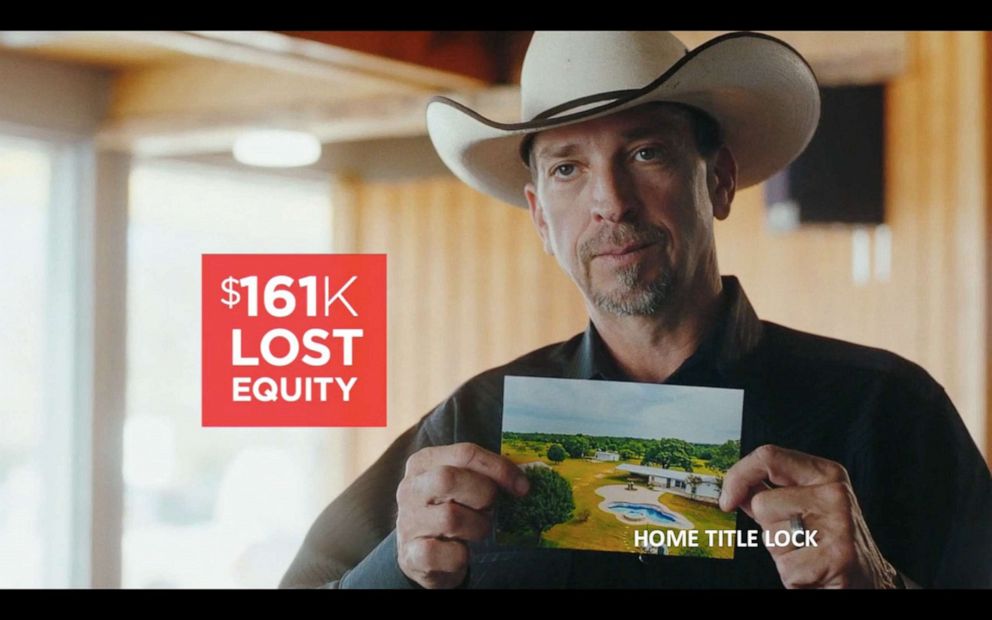 The spokesperson for Home Title Lock told ABC News that the company markets its service to "people 45 and older who are essentially conservative."
That helps explain why so many of Home Title Lock's ads and promotional materials have featured high-profile conservative personalities such as Gingrich and Giuliani.