— -- A North Texas school district has gotten the green light to break ground on what will be one of the most expensive high school stadiums in the U.S.
Voters there approved, by 62 percent, a $220 million bond program on Saturday that included a little more than $50 million for a new 12,000-seat high school stadium and event center for the McKinney Independent School District, about 30 miles outside of Dallas.
The total price tag for the stadium and center: $62.8 million.
The district said today that the remaining $12.5 million to complete the project -- primarily infrastructure and site development -- would come from a bond referendum approved in 2000.
The district today described the stadium as a multi-use facility with a 500-seat event center to be rented out for banquets and conferences. The district also said that football, soccer and lacrosse games as well as band events would be held in the stadium.
The decision was not without controversy. Critics said taxpayers should not have to pump that amount of money into high school football.
"We've got a perfectly fine stadium," one resident said.
The district's current stadium seats about 7,000 but McKinney has more than 24,500 students. The stadium would be used by all three McKinney high schools.
Cody Cunningham, a district spokesman, said today the biggest misperception of the stadium deal was that McKinney ISD was "sacrificing" academic facilities or resources.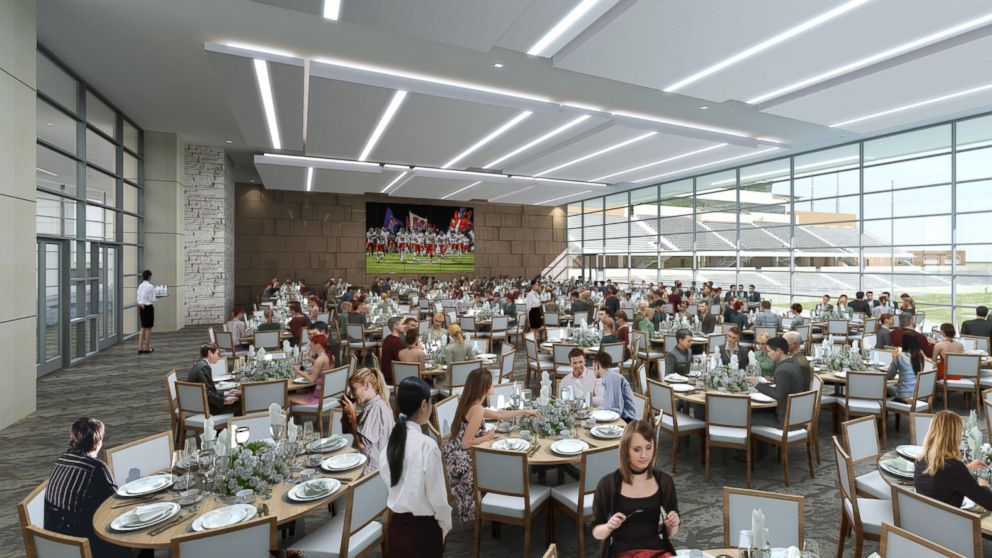 "In McKinney ISD, we have first-class schools, fine-arts facilities and now a multi-use facility," he said. "If you come to our high schools, people may think our high schools are over the top. ... We are not giving up anything in the classroom. ... Families in the community expect to have great facilities and are willing to pay for them."
He called the district "high performing," inside and outside of the classroom. The district's 30 schools feature state-of-the-art fine-arts buildings and each student gets a MacBook laptop at the start of freshman year.
Cunningham said North Texas is one of the fastest-growing communities in the nation and is home to mega high schools, some of them with more than 3,000 students enrolled.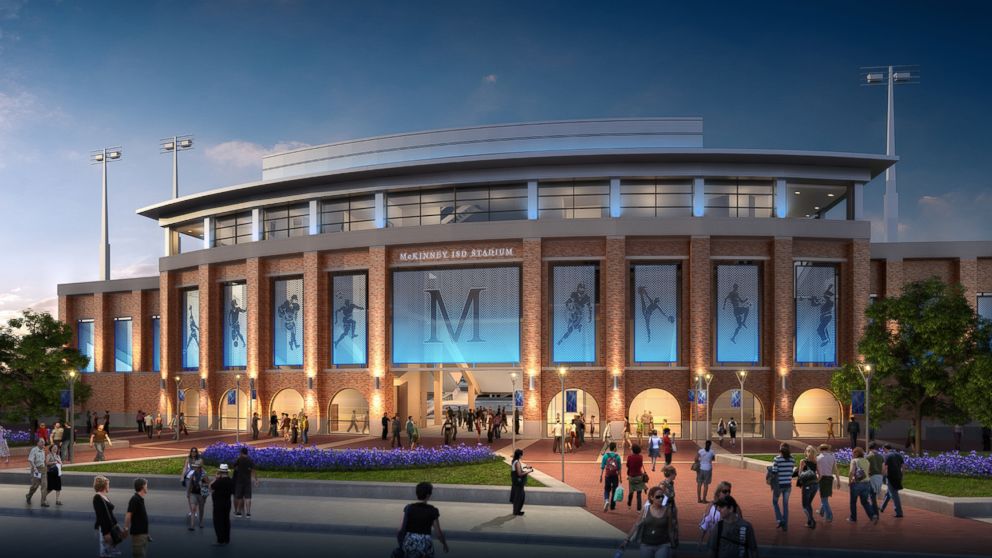 "Our goal is to provide the same great opportunities for our students that our neighboring school districts provide for their students. Our community would not have supported these facilities if we were not also providing exceptional academic environments as well," he said.
Cunningham also said that the remainder of the $220 million bond program that passed Saturday would go to renovating the schools, expanding fine-arts facilities as well as improving school safety measures.
The stadium is expected to be ready in 2017.
ABC News' Jennifer Harrison contributed to this report.