— -- A Texas mother recently sparked McGraw-Hill Education to plan revisions to a textbook that she said was "downplaying slavery" by including African slaves in a chapter on "immigrants" to America and explaining that they came "to work on agricultural plantations" in a caption.
Roni Dean-Burren, the 38-year-old mother from Pearland, Texas, told ABC News that she first came across the "World Geography" textbook last Wednesday after her 15-year-old son, Coby Burren, texted her a photo from the book's section on "patterns of immigration."
The following day, Dean-Burren posted a video to Facebook pointing out how the textbook portrays African slaves as simply "workers" in the U.S. versus European indentured service who came to work for "little or no pay." The video had over 1.8 million views as of this afternoon.
She also told ABC News that she believes the word "immigrants" insinuated that African slaves arrived on the continent willingly and that the word workers "implies pay," though slaves weren't paid at all, and in fact, often "mutilated and abused."
Last Friday, McGraw-Hill acknowledged Dean-Burren's concern, saying in part that the company "conducted a close review of the content and agree that our language in that caption did not adequately convey that Africans were both forced into migration and to labor against their will as slaves." It added that it would be issuing changes "reflected in the digital version of the program immediately and will be included in the program's next print run."
A spokeswoman for McGraw-Hill told ABC News today that the company is still working on the wording of the revisions it previously said it would be issuing "immediately." She added that approximately 150,000 copies are currently being used in Texas schools and that there are roughly 40,000 additional copies in a warehouse not in use.
Dean-Burren told ABC station KTRK on Monday she believed that a more immediate print change was needed because "a lot of schools don't use digital versions, and we know this [print] textbook is going to sit in schools eight to ten years."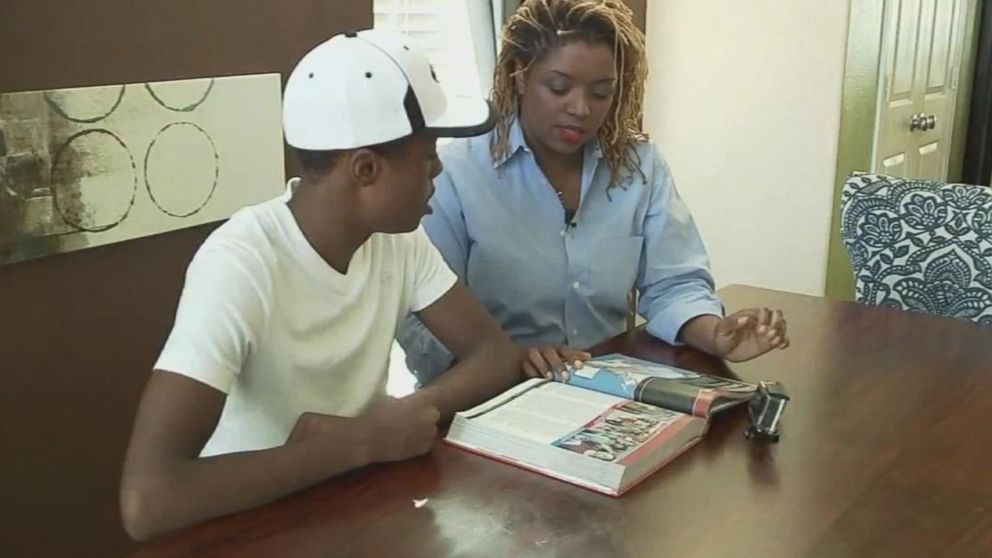 On Monday night, McGraw-Hill posted an update on Facebook, saying, "We are offering our customers who are currently using the book a choice of either a sticker to cover and replace the caption or a new, corrected, printed copy of the book." The company added, "People have been hurt by this mistake and we need to correct it. We will."
But Dean-Burren, who is working on a doctoral degree in curriculum and instruction at the University of Houston, said she believes "more needs to be done" even still and that she has yet to hear from McGraw-Hill directly.
"McGraw-Hill responded to a problem, but rather than asking schools to have to request stickers or a new book, they should be offering the man- or woman-power needed to immediately get these problematic textbooks out and the corrected ones in, rather than waiting for requests," she said. "It would be really nice to sit down with someone from the company and have these important discussions about revisionist histories that erase or downsize the oppression black people and other minorities in our country have been forced to deal with and still are dealing with."
A McGraw-Hill spokeswoman said that the company has reached out to Dean-Burren, "but at this point, we have not spoken with her."
Meanwhile, Dean-Burren said she will continue to more closely examine other textbooks and post more videos.
"I already have my hands on another McGraw-Hill textbook for U.S. History, and I'm already seeing a lot of problematic language with the way Christopher Columbus and Native Americans are characterized," Dean-Burren said. "I'll be posting another video soon."