— -- Dr. Jeff Wilson wanted to simplify his life.
The professor at Huston-Tillotson University in Austin, Texas, sold his belongings and in February and moved into a used trash dumpster 36 square feet in size. Wilson is documenting his progress on the website dumpsterproject.org, using videos and social media to showcase his sustainable living project.
"It's really just to explore the idea of less," he told ABC station KTRK in Houston.
Students, who helped clean the dumpster before Wilson moved in, were stunned when he announced his plan.
"I didn't believe it at all," student Charles Deshaw said. "I'm like, 'You're really going to live in a dumpster?'"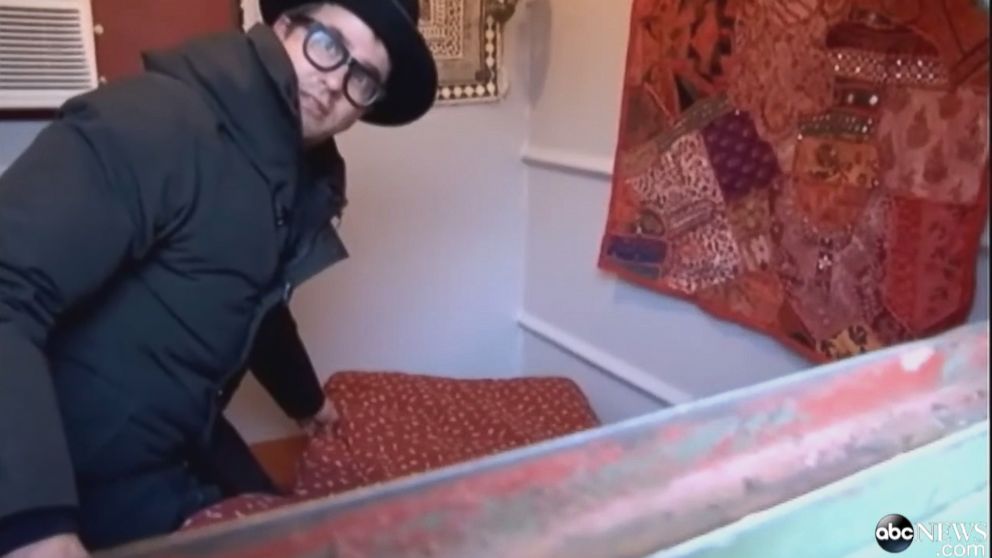 The front door slides shut. It's cold at nights. The walls contain decorative hangings. The home features few appliances such as a washer and dryer, which were added during the current phase of his project. The third and final phase will feature solar panels with a focus on renewable energy.
For Wilson -- who goes by the nickname "Professor Dumpster" -- the second night in the dumpster was scariest.
"The trash man came by and picked up two of my neighbors," Wilson told KTRK.
Luckily, Wilson's new home remained untouched by trash crews. After living in the dumpster for six months, Wilson is proud of the discourse his experiment has encouraged and that it has promoted the idea of living with less.
It's important to "foster a conversation and keep that conversation going. We don't know where that conversation is going to lead," Wilson told KTRK.