— -- A high school in Texas is in mourning after the sudden death of a student whose family said he passed after sustaining a head injury during a football game last week.
Aaron Singleton, 15, was a member of the marching band and junior-varsity football team at Joshua High School in north-central Texas, according to ABC affiliate WFAA in Dallas.
He had been playing safety during an away game against Cleburne High School last Thursday when he took a hit, WFAA reported.
Singleton suffered seizures and was immediately rushed to a Cook Children's Health Care System hospital, his family told WFAA. Doctors discovered he had a blood clot and swelling in his brain, his family added.
The 15-year-old was put on life support, but his mother made the decision to pull him off the next day -- Friday, Nov. 4 -- after doctors determined he was still unresponsive, WFAA reported.
"He's unresponsive. They've done everything they can." his mother, Cassondra Singleton, told reporters through tears outside the hospital. "He will live on through others because we are going to donate his organs. He would want to be that hero to others."
After hearing the tragic news, Joshua High School turned its football stadium blue -- the school's official color -- in Aaron Singleton's honor, video from WFAA showed.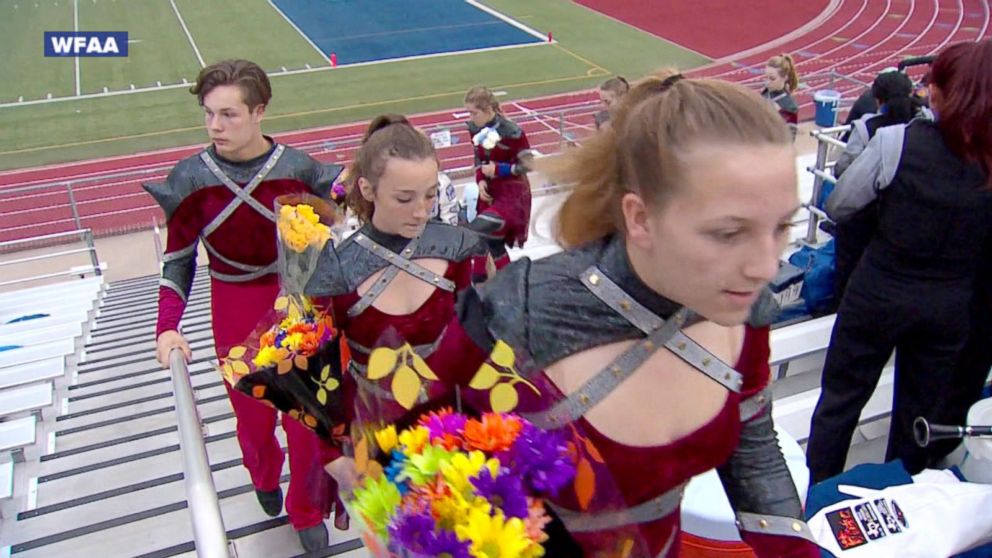 The video also captured band members marking his spot in the stands with flowers as football players on the sidelines appeared to struggle to hold back tears.
Students at the stadium also released balloons into the sky, and a member of the junior-varsity football team took the field holding Aaron Singleton's jersey, number 33.
"When you're on a football team together, you're like brothers," teammate Elijah Bols told WFAA. "It's a pretty hard loss for the whole team, for the whole Joshua community."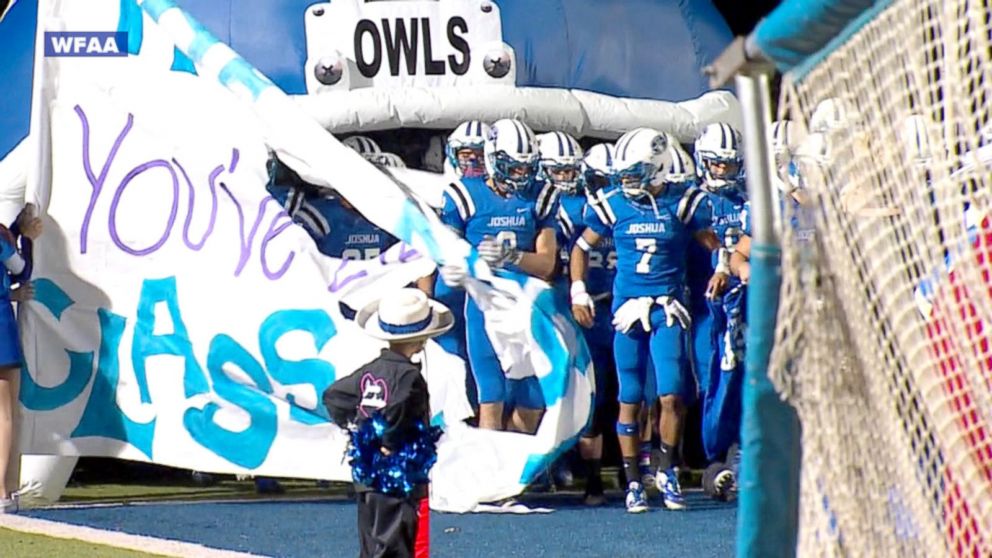 The Joshua Independent School District did not immediately respond to ABC News' requests for comment.
A spokeswoman for Cook Children's Health Care System told ABC News today she could confirm that 15-year-old Aaron Singleton arrived at a hospital in the system on Thursday, Nov. 3, and that he died on Friday, Nov. 4. She said that the healthcare system had not been authorized by Singleton's family to release any further details.
Cassondra Singleton, Aaron Singleton's mother, did not immediately respond to ABC News' requests for additional comment today.