HOUSTON — -- A man accused of killing six people, including four children, was turned away by a teenager when he first went to the victims' home, but he returned a short time later, kicked in the door, tied up the family and then shot them in the head execution style, according to court testimony today.
Ron Haskell, 33, was charged with capital murder following his arrest after a long standoff with police in Spring, Texas.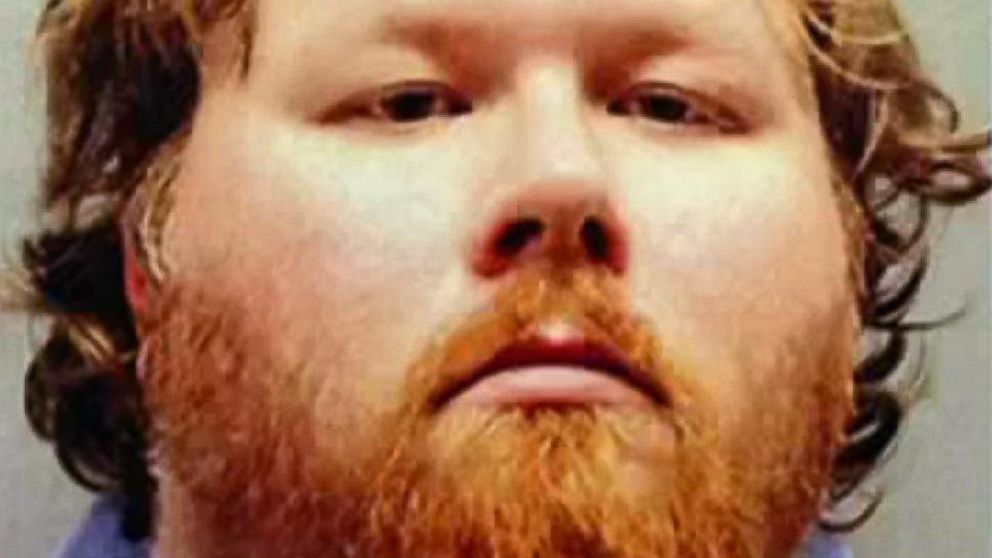 The carnage ended when a wounded 15-year-old girl called 911 and alerted police to the shooting and said that the gunman was on his way to shoot her grandparents, police said. Cops intercepted Haskell, who was related to the victims, and took him into custody following a tense standoff.
According to a statement read in court this morning, the teenage girl told police that the shooter was her ex-uncle, and she survived by playing dead after he shot her in the back of the head.
During a preliminary court hearing this morning, a prosecutor said that Haskell came to the family's door posing as a FedEx delivery man and was wearing a FexEx shirt. FedEx confirmed to ABC News that Haskell previously worked as a driver for the company but was employed by an independent contractor. He stopped working for the company in January.
The teen told police that when she answered the door, she told Haskell that her parents were not home. He left, but came back and kicked in the door, the court was told.
How a 15-Year-Old Stopped More Killings in Texas
Texas Shooter Ron Haskell Choked, Threatened Mom Week Ago
Haskell tied up the teenager and other children and waited in the home until the rest of the family arrived back at the residence, the prosecutor said. When they returned, Haskell allegedly tied up two adults, identified as Katie and Stephen Stay, and four other children, all under the age of 13. He forced them all to lay facing the ground, the court was told.
While the family lay bound, Haskell asked the family members where his wife was, prosecutors said. When they said that they did not know where his wife was, Haskell allegedly shot every member of the family in the back of the head, execution style.
Police cornered Haskell on a dead end street. The standoff ended after police used armored vehicles to ram the front and back of his vehicle to prevent him from driving away. After 3.5 hours, Haskell got out of his car, knelt down and surrendered, police said.
Court records in two states show that Haskell had previously faced domestic assault charges and had a protective order put against him by his wife before they divorced on Valentine's Day this year.
While living in Utah, Haskell was charged with simple assault and child abuse or neglect in 2008. He was served with a protective order in early July 2013 before his wife Melanie Kaye Haskell filed for divorce on Feb. 14, 2014.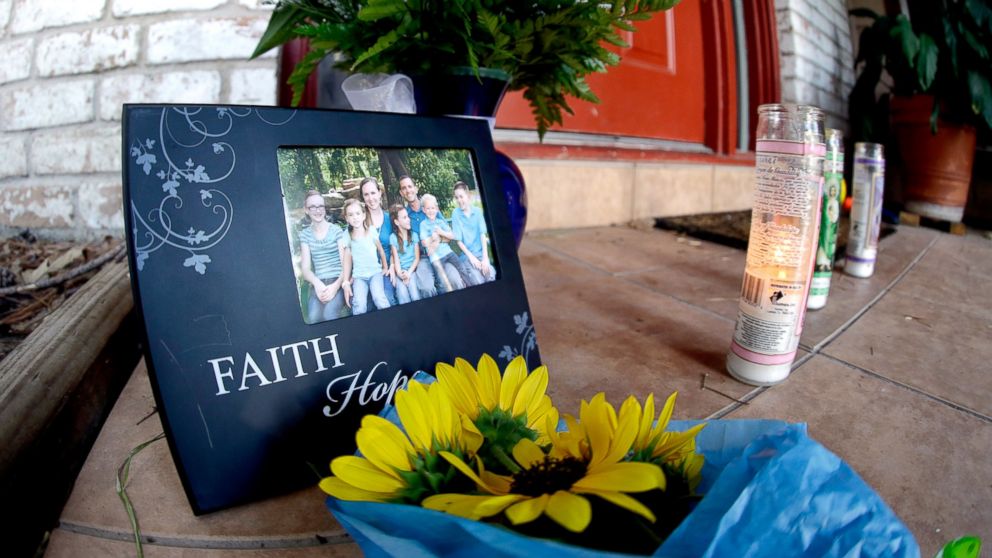 Most recently, his mother filed a domestic violence complaint against him on July 3 in California.
Stephen Stay, 39, worked as a real estate agent for a company that he started with the help of his wife Katie Stay, 33, in late 2012.
Two girls, ages 7 and 9, and two boys, ages 4 and 14, were killed alongside the Stays in the home. Their names have not been released.
The hospital declined to comment on the condition of the lone survivor.