Gunman, Victim Dead in Texas VA Clinic Shooting at Ft. Bliss
The shooting happened on the Army post.
January 6, 2015, 11:30 PM
— -- Two people are dead in a shooting at a clinic near the Williams Beaumont Army Medical Center in Texas Tuesday, authorities said.
The shooting at the Ft. Bliss VA clinic in El Paso occurred at 3:10 p.m. local time, said Maj. Gen. Stephen Twitty. One of the deceased was described as the shooter and other the victim. Further details were not made available by officials at a press conference at the post. The clinic will be closed Wednesday.
The FBI is investigating the case.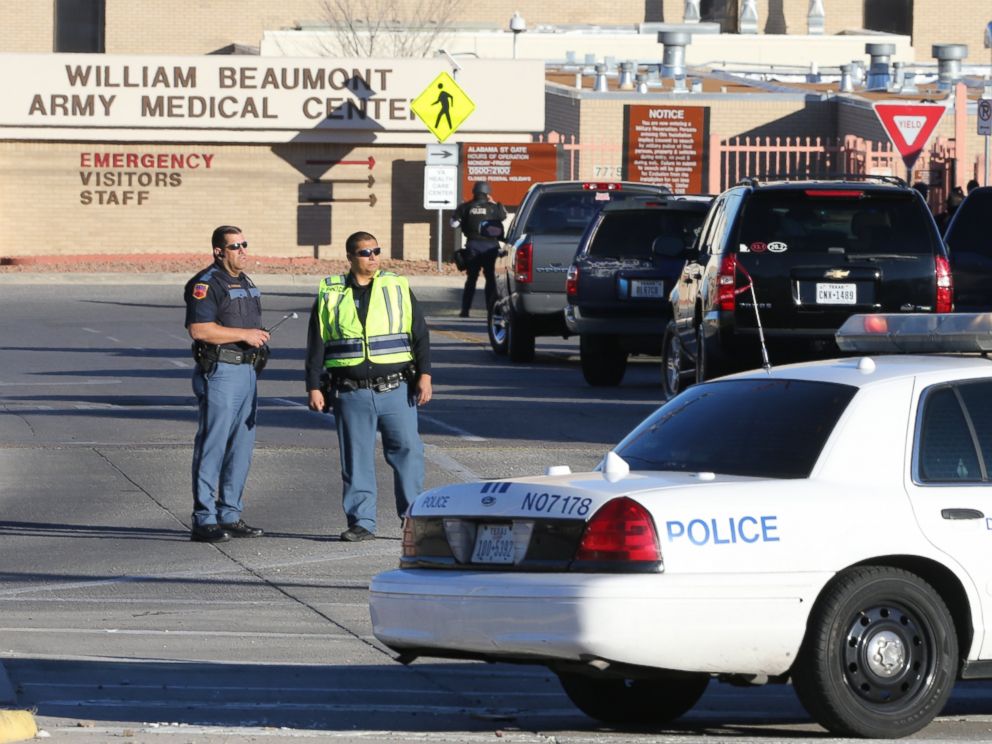 The clinic is in a complex that also includes the William Beaumont Army Medical Center.
The Department of Veterans Affairs stated it was "deeply saddened" by the shooting.
"The safety and continued care of our Veterans and the staff will be our focus throughout this situation," the VA said in a statement.