Two U.S. citizens were stopped and questioned last week by a Border Patrol agent in Havre, Montana, for speaking Spanish at a gas station, one of the women told ABC El Paso, Texas, affiliate KVIA-TV.
As she was being questioned, Ana Suda recorded the interaction on her cellphone, the video of which has gained traction online.
The agent can be heard saying, "Ma'am, the reason I asked you for your ID is because I came in here and saw that you guys are speaking Spanish, which is very unheard of up here."
Andrew Meehan, Customs and Border Protection (CBP) assistant commissioner for public affairs, told ABC News Sunday night that the "agent used a poor choice of words, for sure."
Speaking Spanish alone "is not enough" to pull someone over or ask for ID, he said, though adding it's possible that the agent still "very well could have been following procedure."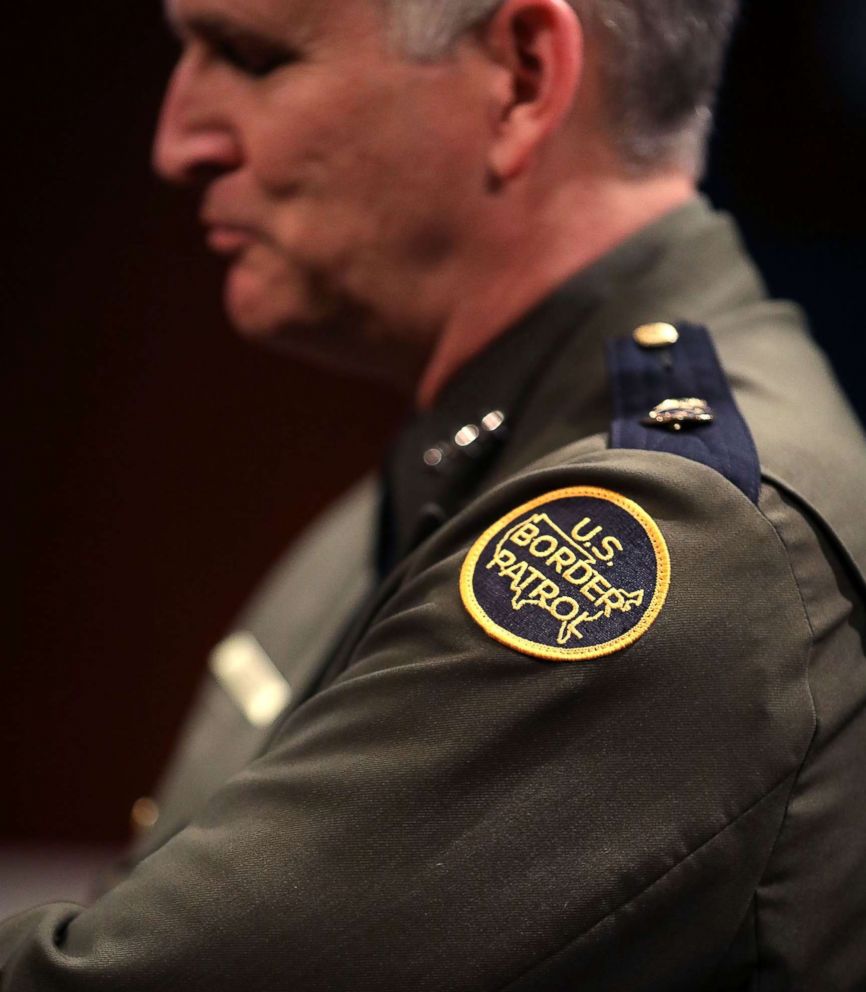 An internal investigation into the incident has been launched, according to CBP.
The woman was not detained but stopped in a consensual encounter, according to a Border Patrol official. She was not prevented from leaving, the official said.
Suda said she entered the convenience store to buy eggs and milk when she was approached by the agent.
"I was next in line when I heard my friend say something in Spanish and then I looked and a Border Patrol agent was behind me," Suda told KVIA.
"He asked where I was born, so I looked at him and I said, 'Are you serious?'" Suda added. "He's like, 'Yes, I'm serious,' but, you know, with a very authoritative voice."
Suda asked whether she could pay for her items, to which he responded "no."
"He's like, 'No, give me your ID,'" she said. "I said, 'I will give you my ID and I will go and pick up my cellular phone because I'm going to record you,'" Suda said.
The Border Patrol official told ABC News that speaking Spanish is not something you can solely detain someone on, but it is something you can use as one factor for the totality of the circumstance.
Speaking Spanish in a place like Havre, Montana, for example, catches one's attention, according to the official.
The Border Patrol said in a statement, "U.S. Customs and Border Protection agents and officers are committed to treating everyone with professionalism, dignity and respect while enforcing the laws of the United States. Although most Border Patrol work is conducted in the immediate border area, agents have broad law enforcement authorities and are not limited to a specific geography within the United States.
"They have the authority to question individuals, make arrests, and take and consider evidence," the statement continued. "Decisions to question individuals are based on a variety of factors for which Border Patrol agents are well-trained. This incident is being reviewed to ensure that all appropriate policies were followed."
Suda, who was born in El Paso, Texas, plans to file a lawsuit, she told KVIA.