— -- More details about alleged South Carolina killer Todd Kohlhepp and his violent past are coming to light as investigators follow up on leads that have emerged in the wake of his arrest this weekend.
Police found another body Sunday buried at Kohlhepp's property where a woman was found chained in a metal container last week, Spartanburg County officials said.
Sheriff Chuck Wright told the media human remains were uncovered in one of the two places that Kohlhepp pointed out as grave sites. He said police have not yet identified the remains or cause of death, and the search for more bodies will continue today. On Sunday, Wright said Kohlhepp had also confessed to four murders in 2003. The sheriff described the alleged killer as "calm and polite" and said he gave his confession voluntarily.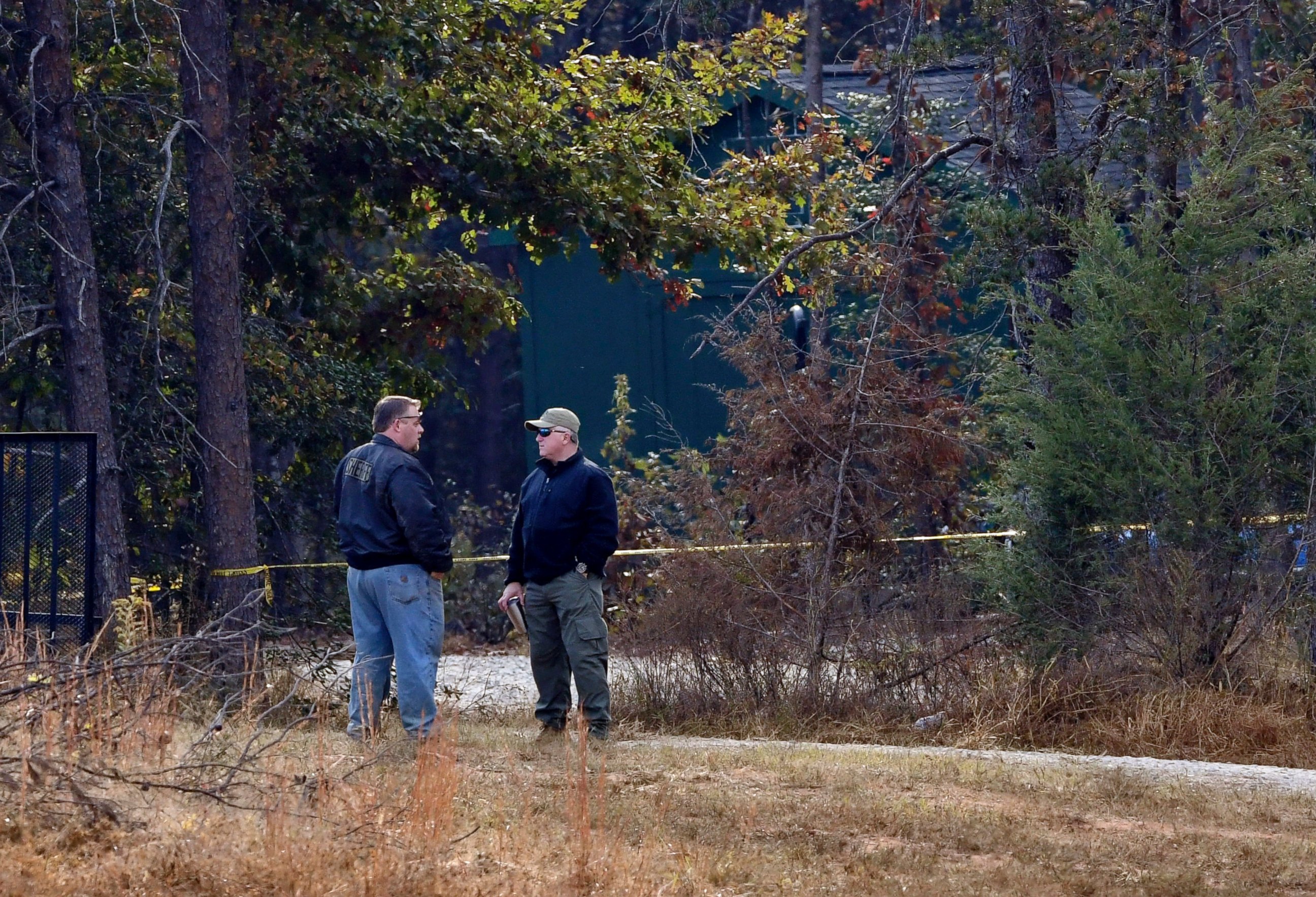 Police said the FBI and Department of Homeland Security are involved in the case but did not mention why or what role they were playing in the investigation.
As the investigation into Kohlhepp's alleged crimes expands, it's useful to look back at the most prominent murders to which police say he has already confessed, as well as his history as a sex offender.
Superbike Motorsports
Superbike Motorsports, a high-performance motorcycle shop in Chesnee, South Carolina, became a household name for residents after a quadruple homicide that occurred there in 2003. It has become one of the most haunting unsolved murders in the state.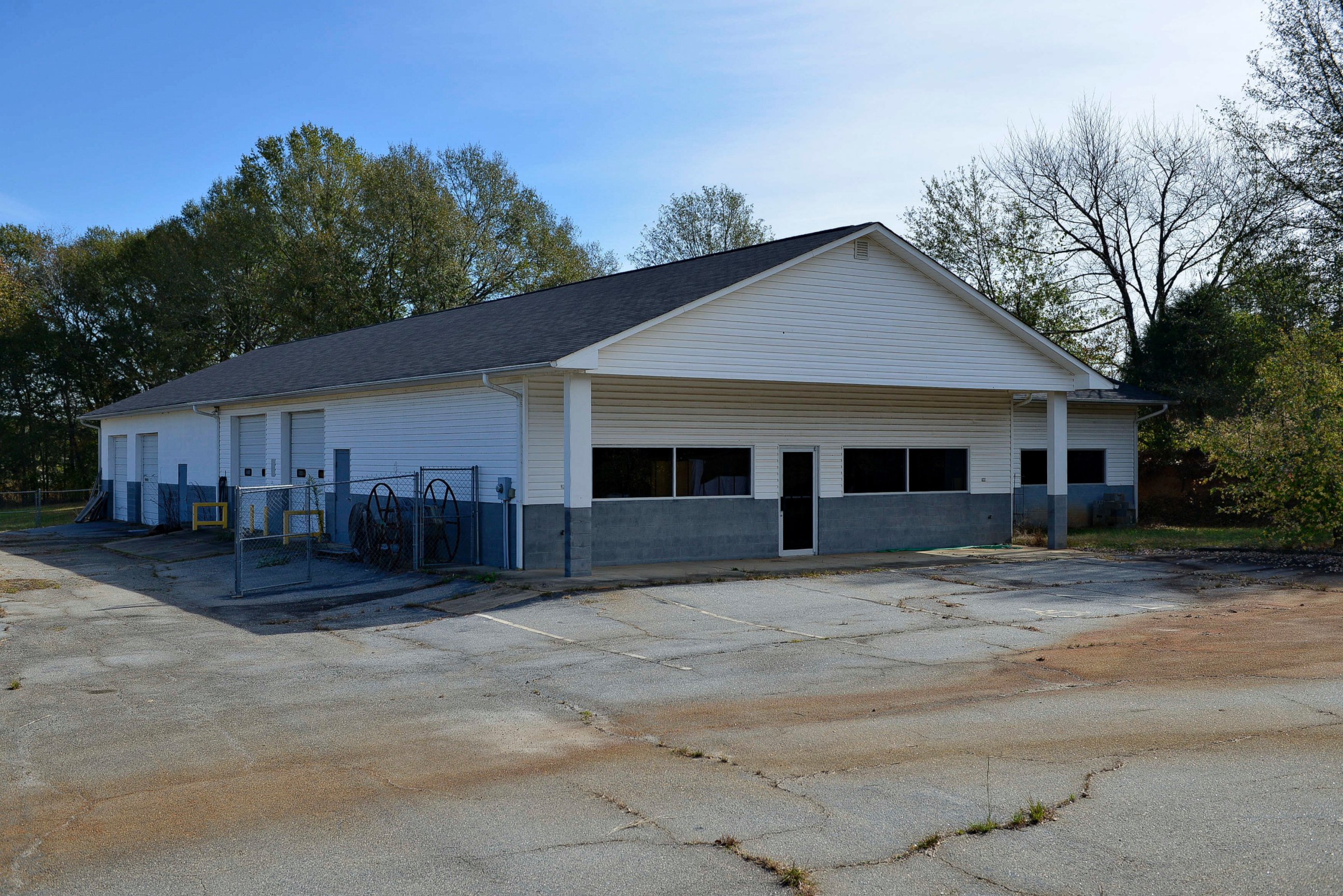 According to a 2016 report by Crime Watch Daily, a man named Noel, who was a friend of store owner Scott Ponder, drove to the bike shop on the morning of Nov. 6, 2003, and found the bodies.
Noel found a mechanic named Chris Sherbert bent over as though he were working on a bike, according to Crime Watch Daily. Beverly Guy, a bookkeeper at the store, was shot while leaving the bathroom, according to the report. Ponder and another man, Brian Lucas, were found shot near the front of the store, according to The Associated Press.
Authorities had traced a number of leads in the case, including potential connections to other murders in neighboring towns, but each of them went cold. Investigators have said all four victims were killed with the same pistol, the AP reported. Kohlhepp confessed to the killings over the weekend, police say. He has been charged with four counts of murder in that case.
Today, the building that housed Superbike Motorsports is shuttered and surrounded by a chain-link fence along a two-lane highway leading toward the Blue Ridge Mountains, according to The Associated Press.
A 13-Year Wait
Family members expressed a range of emotions yesterday in response to police stating that Kohlhepp had confessed he was the killer.
Terry Guy, Scott Ponder's stepfather, spoke outside of the Spartanburg County jail on his way to a bond hearing for Kohlhepp, and said he suffered depression in the wake of the Superbike Motorsports killings.
"I lost 70 pounds," he told the press.
Regarding his feelings after learning the identity of the alleged killer, Guy said that he was relieved, but also sympathetic for Kohlhepp's family.
"My emotions are running from joy to crying, even feeling sorry for the family [of Kohlhepp] I feel for them," he said.
He also said that he would like "to pray" with Kohlhepp, but added that he expected justice to be served in the case.
"The gentleman has to pay for what he did," he said.
Tom and Lorraine Lucas, the parents of Brian Lucas, also spoke to the press outside of the courthouse.
"We want to see the face. I want to look at him, and I want to try to use that in healing," Tom Lucas said, referring to Kohlhepp.
A Suspect with a Criminal Past
Kohlhepp had a criminal record that preceded his arrest on Saturday.
According to South Carolina's sex offender registry, he was required to register as a sex offender in the state after he was convicted of a kidnapping in Arizona in 1987.
According to court documents obtained by ABC News, Kohlhepp was arrested when he was 15 years old for allegedly kidnapping and sexually assaulting a 14-year-old girl when he was living with his father in Arizona in 1987. Kohlhepp allegedly went to the girl's house, threatened her with a blue steel revolver and forced her to come to his home where he tied her up and taped her mouth shut before raping her. He then walked her back to her house and threatened to kill her family if she told anyone.
The girl called police to report the incident with Kohlhepp, whom she said she knew as "Todd Sampsell," using his father's last name, according to court documents.
Kohlhepp admitted his guilt to police and told authorities he did it because he was enraged at his father, who divorced from his mother when he was about a year old, according to the documents. Kohlhepp told police he was born in Florida, raised in Georgia and moved around a lot. He eventually became a resident in South Carolina where his mother -- identified in court documents as Regina Kohlhepp -- lived.
Kohlhepp's case was moved from juvenile to adult court. The judge who moved his case described Kohlhepp as "very bright and should be advanced academically," but said he is "behaviorally and emotionally dangerous."
"At less than the age of 9, this juvenile was impulsive, explosive, and preoccupied with sexual content. He has not changed. He has been unabatedly aggressive to others and destructive of property since nursery school. He destroys his own clothing, personal possessions and pets apparently on whim and caprice," the judge wrote.
Kohlhepp pleaded guilty, providing that the sexual assault charge be dismissed. He was sentenced to 15 years in prison, and was required to register as a sex offender.