Among the nine reported tornadoes that barreled through Kansas and Oklahoma was an EF2 tornado that struck Oklahoma's third-largest city, Norman.
At least 12 people were injured due to the Norman tornado overnight, but none of the injuries were critical and there were no reported fatalities, according to the city.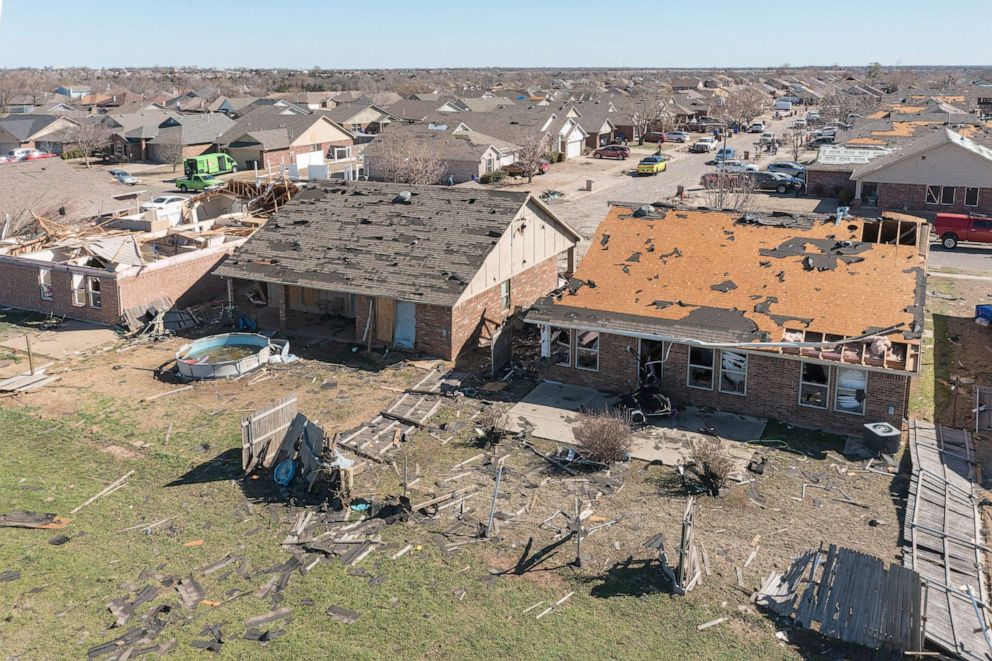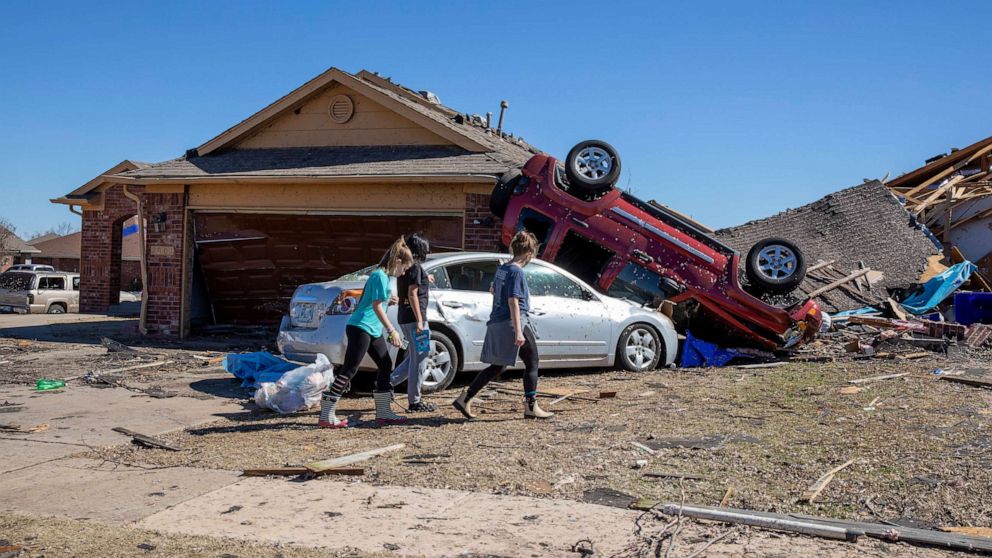 Drones are helping assess damage on Monday, Norman Police Chief Kevin Foster said.
Some roads have been shut down and two Norman elementary schools are closed, Foster said.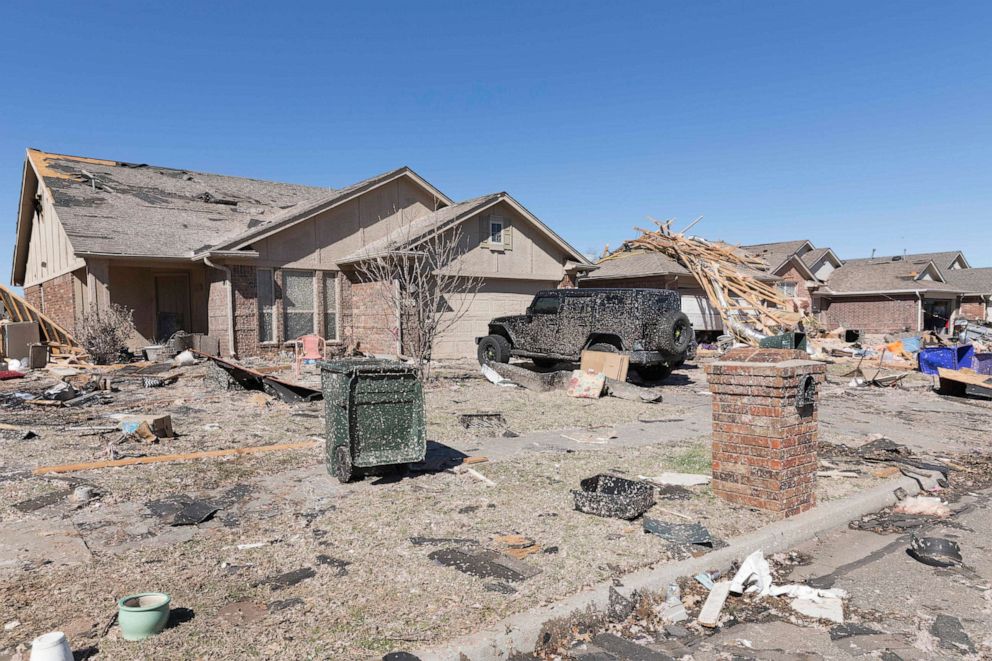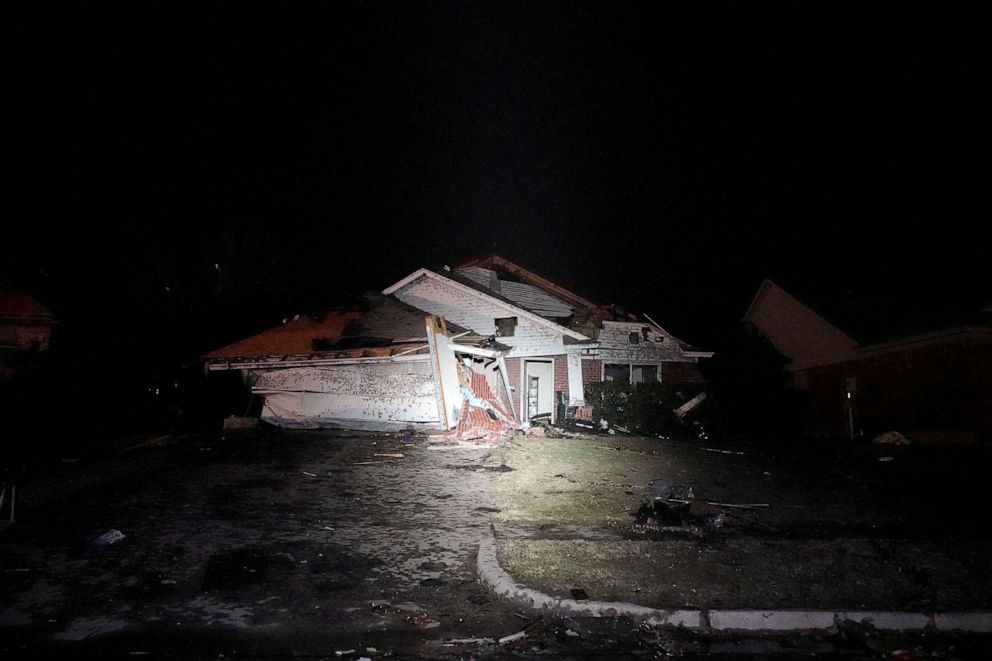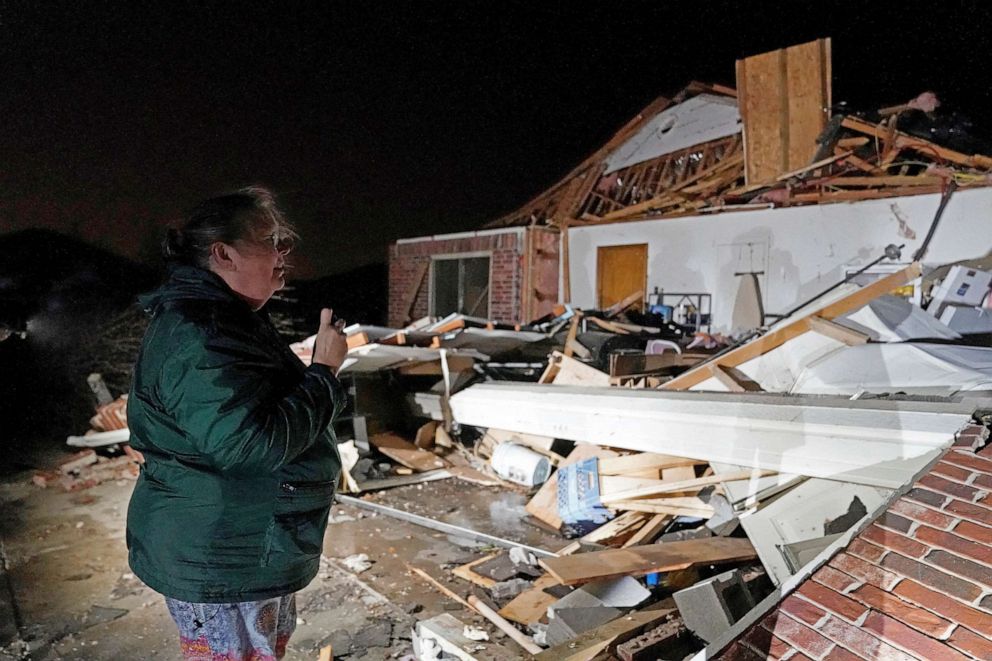 Wind gusts over 70 mph and hail measuring 1 inch in diameter were reported in Oklahoma City. Meanwhile, gusts of 114 mph were recorded in Memphis, Texas, near the state line with Oklahoma, according to the National Weather Service.
This is the same weather system that last week left California buried under 84 inches of snow in some places and flooded with more than 11 inches of rain in others.
About 60,000 customers are without power in California on Monday.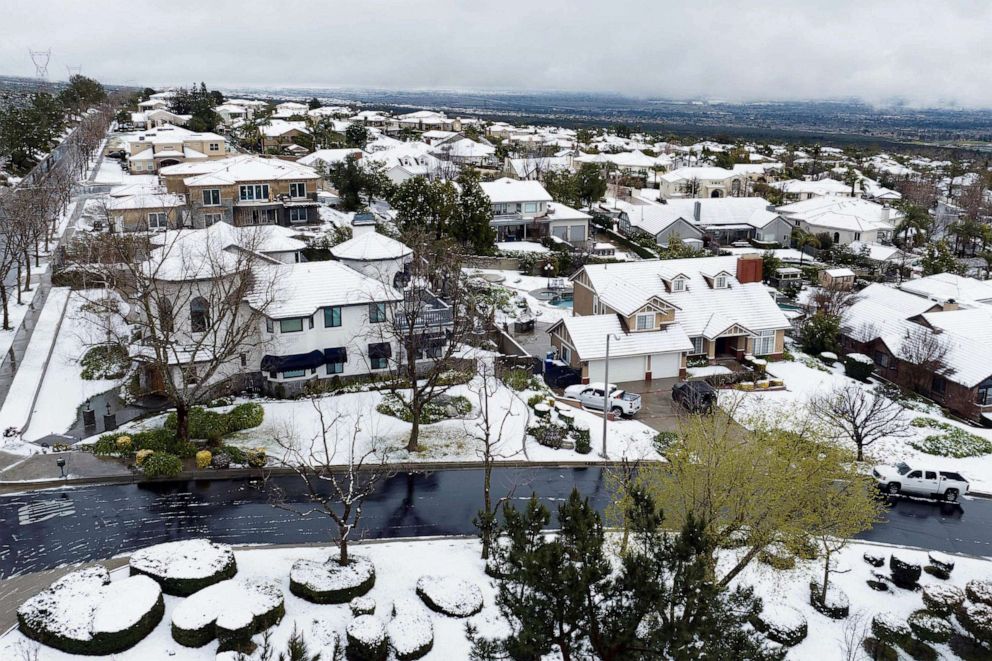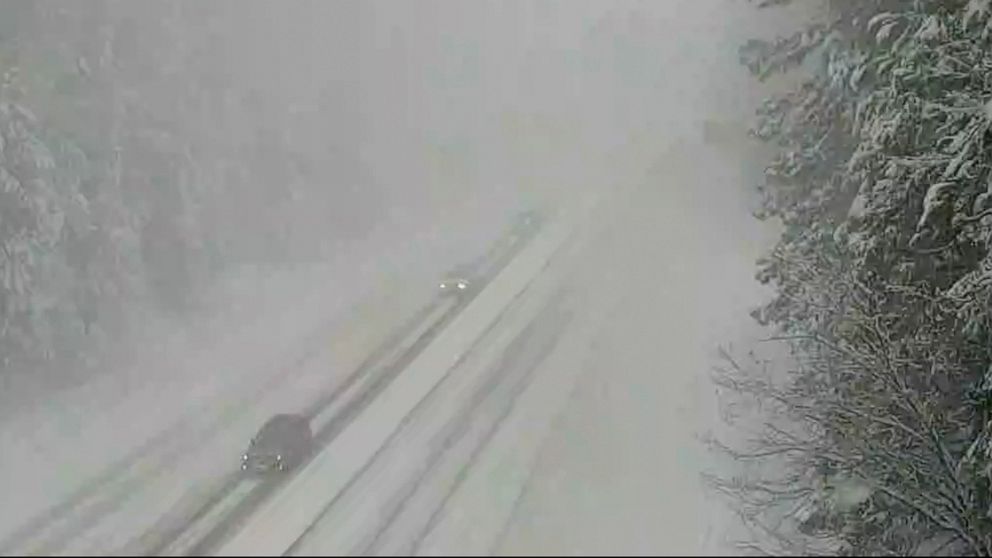 After sweeping across the Great Plains on Sunday night, the fast-moving system is hitting the Midwest on Monday afternoon and then the Northeast by Monday evening.
Severe thunderstorms, rough winds and tornadoes are possible in Illinois, Indiana, Ohio and northern Kentucky. Four tornadoes have already been reported in Illinois.
In Minnesota, Wisconsin and Michigan, a mixture of ice and snow is in the forecast.
Over 190,000 customers are without power in Michigan in the wake of a major ice storm that struck last week.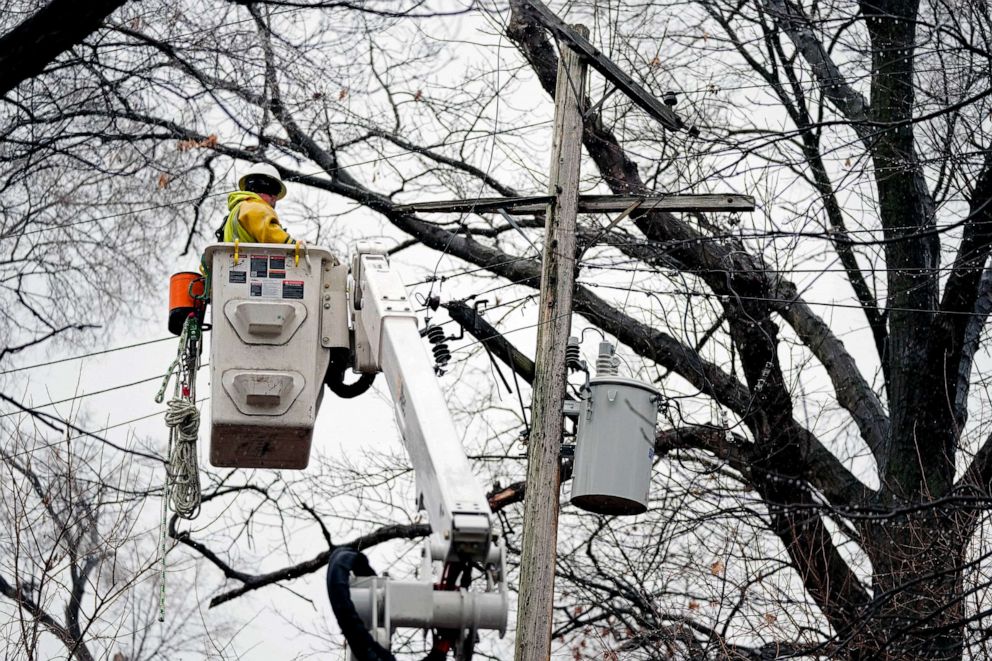 In the Northeast, the snow will begin Monday night. By Tuesday morning, snowfall rates could reach 1 to 2 inches per hour in New Jersey, New York City and Connecticut.
New York City and Boston could get 2 to 5 inches of snow from Monday night into Tuesday morning. Hartford, Connecticut, could see 4 to 7 inches.
One foot is possible from the Catskills to the Berkshires.
ABC News' Victoria Arancio and Flor DeMaria Tolentino contributed to this report.