— -- Millions of people in the United States are expected to be within the path of today's total solar eclipse, when the moon moves between the sun and Earth and casts a dark shadow across our planet. But whether or not you see it depends entirely on clear skies.
ABC News meteorologists predict the Pacific Northwest and the Tennessee Valley will have the best weather conditions for viewing the total solar eclipse. There, cloud cover is expected to be less than 25 percent and, in some areas, there will be no clouds at all.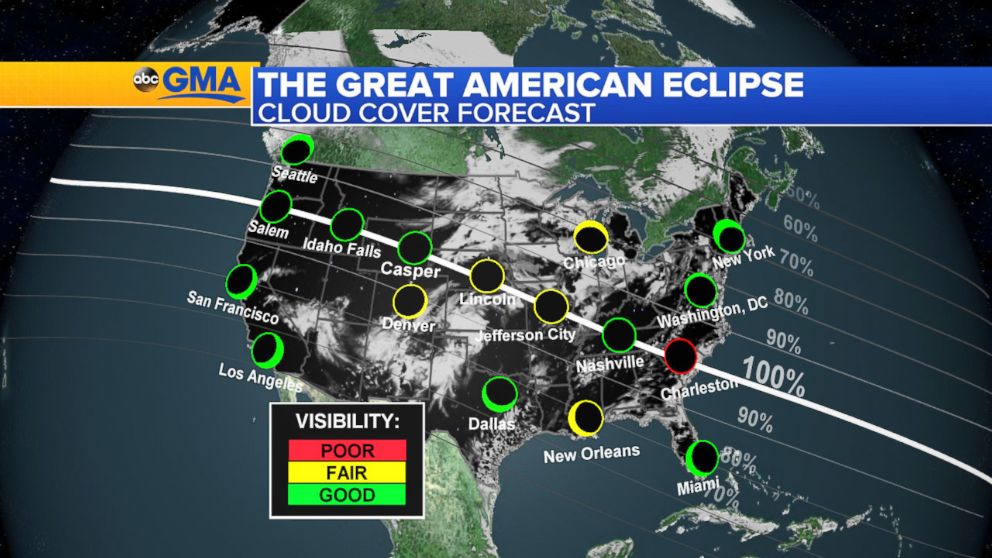 The lunar shadow will reach the West Coast at 9:05 a.m. PT. People in Lincoln City, Oregon, will be the first in the continental United States to view the total phase, which starts there at 10:15 a.m. PT. But the marine layer as well as smoke from nearby wild fires have the potential to obscure the astronomical event for those along Oregon's coast.
"Of course we need clear skies and currently along the coastline we are battling that marine layer as you often do. The other issue in Oregon, smoke from wildfires that have been burning," ABC News senior meteorologist Rob Marciano said on "Good Morning America" while reporting from Lincoln City. "The rest of the Northwest looks to be really nice."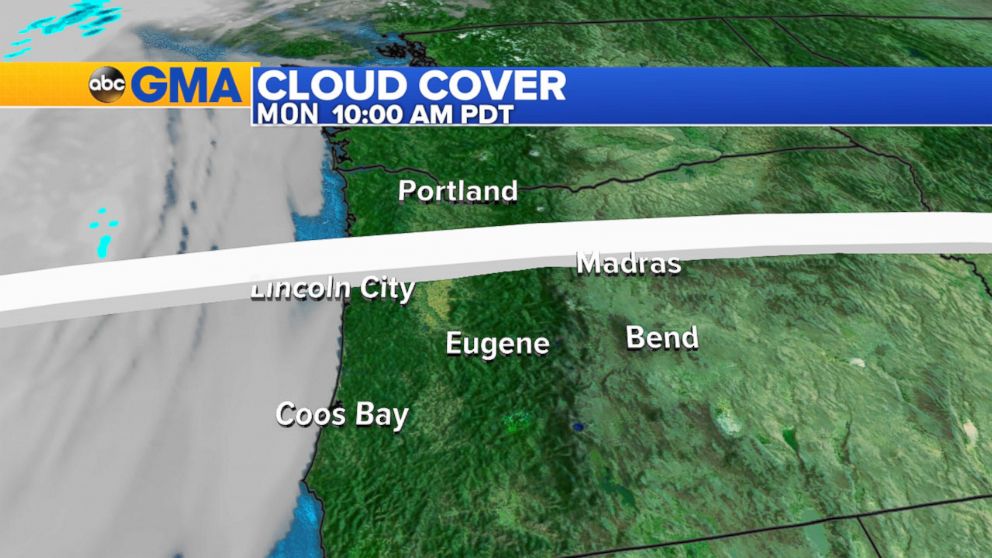 The main areas of concern for cloudy skies is in the central United States and along the Southeast coast. A weather system developing in the middle of the country will impact eclipse visibility in parts of Kansas, Nebraska, Iowa and Missouri. ABC News meteorologists expect at least 60 percent of the sky to be covered with clouds over this region. People in western to northern Missouri, including Kansas City, can expect cloudy skies.
"You get into the central part of the U.S. and we're looking at a developing system that will probably throw some clouds into Nebraska, into Missouri," Marciano said.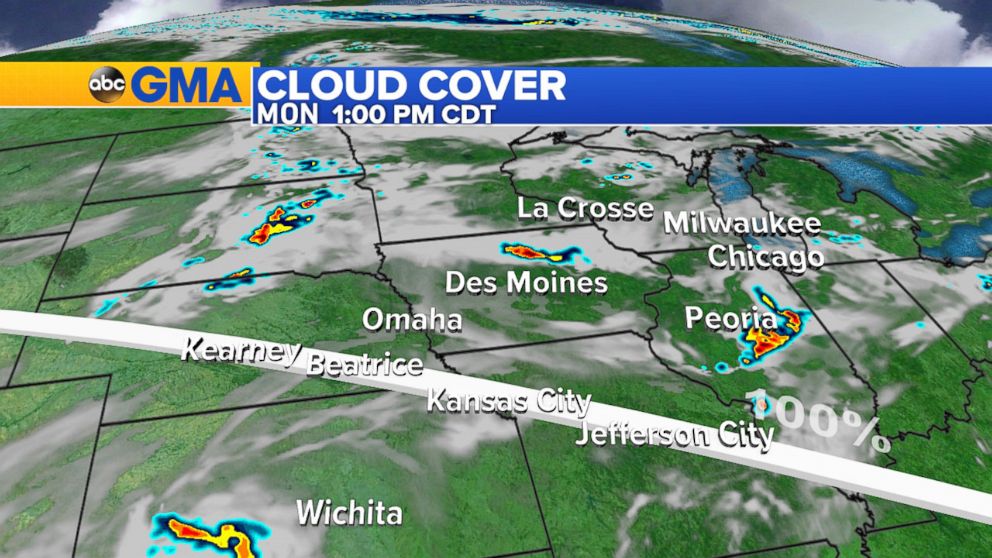 ABC News meteorologists also anticipate some clouds as well as possible isolated and brief thunderstorms to develop along the coast of South Carolina and Georgia. It's unlikely that this weather activity won't clear out by early afternoon. But if the system lingers, parts of this region, including Charleston, will have poor viewing conditions for the total solar eclipse.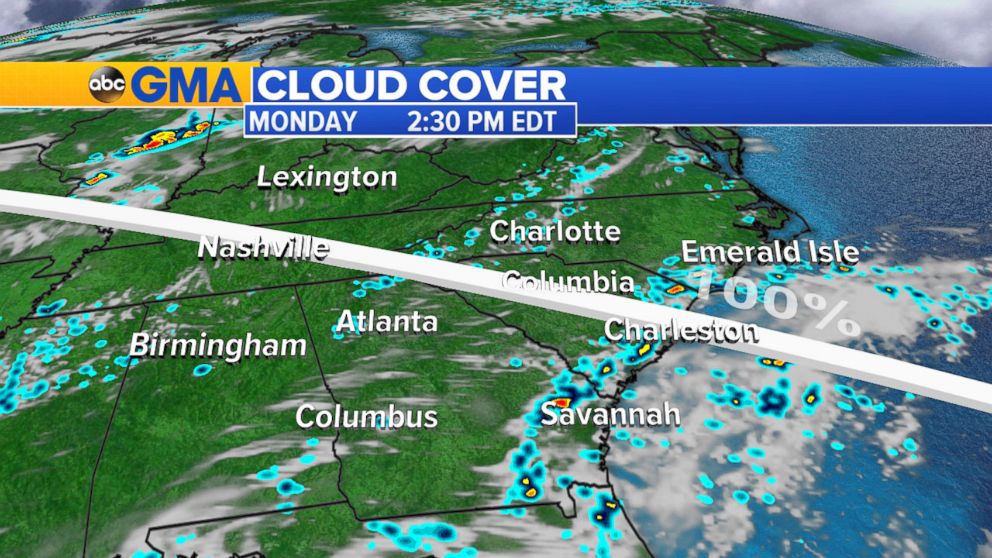 Here is ABC News' current forecast for locations within or near the path of totality:
Beginning Monday at 10 a.m. PT/1 p.m. ET, ABC News' David Muir will lead the network's live coverage of the celestial phenomenon. ABC News has crews spread across the path of totality for the big event.
ABC News' Daniel Manzo contributed to this report.