— -- Two days a week, from June through October, the Aleutian leaves the dock of the Chatham Bars Inn in Chatham, Massachusetts, in search of great white sharks.
Marine scientist Greg Skomal of the Massachusetts Division of Marine Fisheries is usually on board armed with two poles: one for filming the elusive predators and another for placing acoustic tags. He's joined by a small crew of researchers and by Atlantic White Shark Conservancy executive director and co-founder Cynthia Wigren.
"The ultimate goal, really, is to learn as much as we can about the species to be able to protect it and support the conservation of white sharks," said Wigren.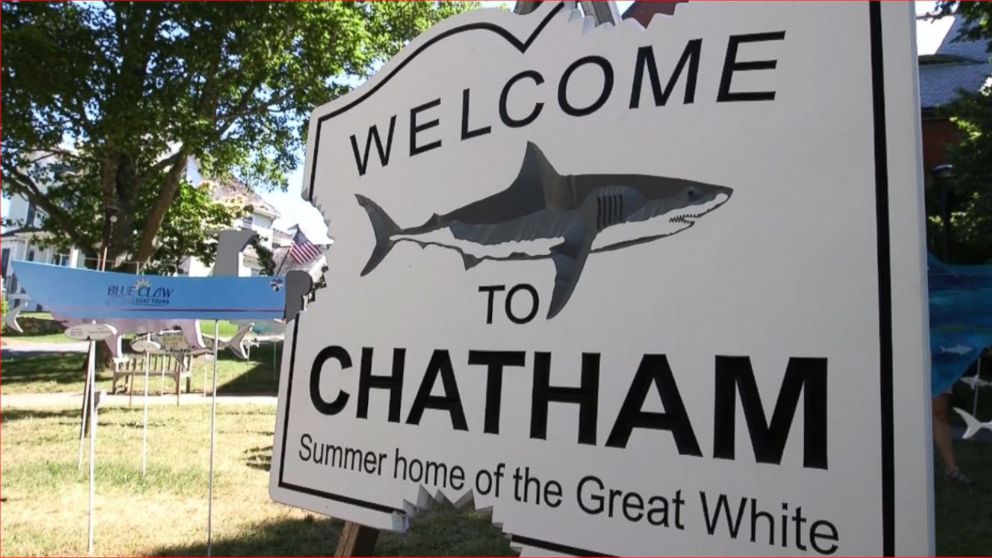 Flying overhead are their eyes in the sky, pilot Wayne Davis. "With every shark that he sees, he's going to give us a call on the radio," said Skomal. "We're going to steam over there as quickly as we can. Once we get up to that shark ... I'll be out on the pulpit, and I'll be waiting to get close to that shark."
In front of the library in the center of town is a sign proclaiming, "Welcome to Chatham. Summer home of the great white," and Wigren said she has seen a shift in attitude.
"People are starting feel like these are our sharks," she said. Signs at the entrance to the beach alert swimmers and beachgoers about the presence of great whites, encouraging people to take the proper precautions when they're in or on the water.
Skomal said, "People aren't running away in fear. They're flocking to the beach in fascination."