— -- A freight train derailed Saturday night in North Knoxville, Tennessee, with some of the cars slamming into at least two buildings, according to police.
Norfolk Southern Railway PR director Susan Terpay confirmed to ABC News that the derailed train belongs to the company.
Terpay said 20 of the train's rail cars derailed. According to ABC affiliate WATE, the train was made up of three locomotives and 68 rail cars.
Terpay said the train was carrying shipping containers and that it derailed at 10:15 p.m.
According to WATE, nearby residents said they heard a loud screeching sound before the derailment happened.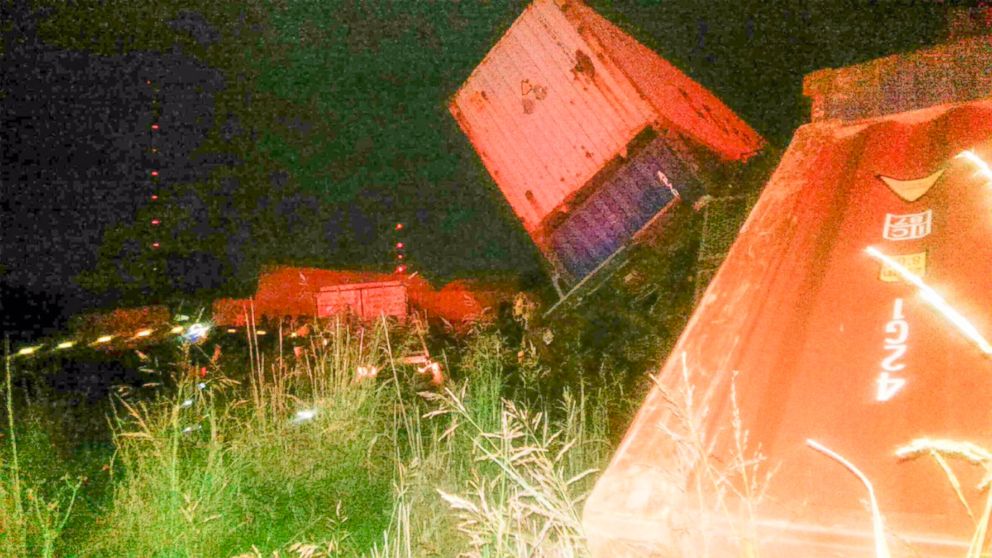 Norfolk Southern Railway's Terpay said there were no injuries, nor any hazardous materials involved.
Police tweeted that "at least 2 buildings damaged by train derailment at Inskip & Morton. @KnoxvilleFire accessing scene for any potential hazards. Avoid area."
Norfolk Southern will head up the investigation into why the train derailed, WATE reported, citing police. The integrity of the train has to be checked before the cars can be moved. Norfolk Southern says they will begin rerailing the cars and containers Sunday morning.