— -- Nearly five years after 17-year-old Trayvon Martin was shot dead while walking in a gated community in Florida, his parents are speaking out in a new book that chronicles their experience and honors the memory of their son.
"My son was an average teenager," Sybrina Fulton said today on "Good Morning America. "He was a mama's boy. He was very affectionate."
Fulton, who said her son used to call her "Cupcake," and Tracy Martin, who described his son as his "best friend," started a foundation after their son's death and are now considering running for public office in the future.
"Somebody asked a question about us running for office, and I said it was something that we were exploring, you know, in [the] long term," Fulton said on "GMA." "It's not something that we're filling out papers for, but we certainly want to look at the positions that are available locally and we want to look at the positions for the state of Florida and then U.S. positions."
She added, "We want to take a look at those positions to see what areas we would best fill and we would benefit from and they would benefit by having us there."
Fulton and Martin's son was shot and killed by George Zimmerman, a volunteer neighborhood watch captain, on Feb. 26, 2012, in Sanford, Florida. The killing of the unarmed teen spurred protests around the country and debates about racial profiling, gun laws and self-defense.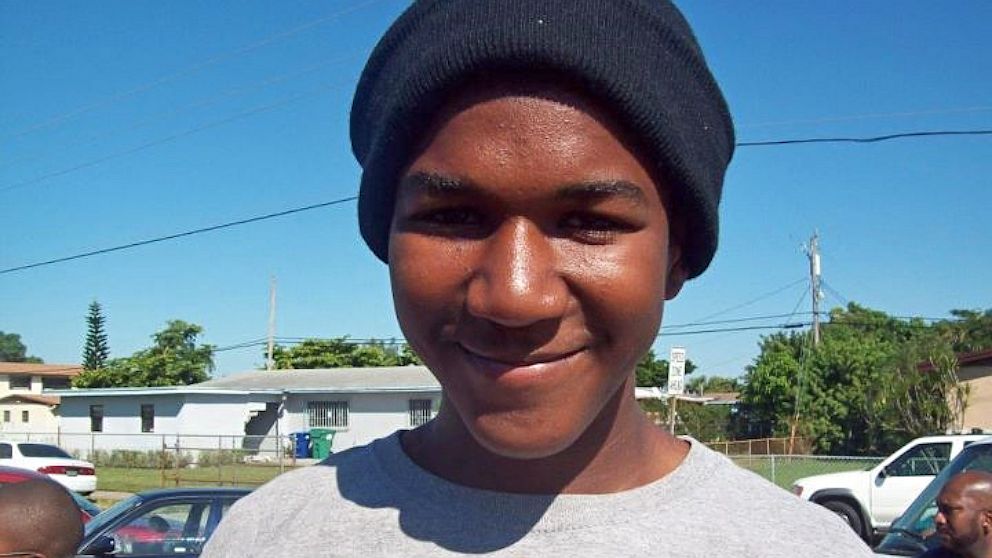 Trayvon Martin was unarmed -- carrying a pack of Skittles sweets and a bottle of iced tea -- when he was shot.
Zimmerman, who maintained that he killed the teen in self-defense, was tried for murder but was acquitted. The U.S. Department of Justice subsequently investigated the case, but later announced it was closing its investigation and filing no charges.. Federal prosecutors said at the time there was not sufficient evidence to prove Zimmerman intentionally violated Martin's civil rights.
Fulton and Martin's memoir, "Rest in Power: The Enduring Love of Trayvon Martin," recalls their son's life and describes the struggles the parents say they faced in the wake of his death, from dealing with the criminal justice system in Florida to getting their son's body back in their possession.
"It constantly was a struggle for us," Fulton said. "The information should have been given to us, and it was just a constant struggle what we had to go through as we grieved the loss of our son."
Fulton and Martin describe in the book the people who came to their aid after Trayvon Martin's death as being like angels who descended upon them. They are now helping others through The Trayvon Martin Foundation, which is dedicated to ending senseless gun violence and strengthening families.
"What the foundation does is have a voice for the voiceless," Martin said, adding that their work for the organization has been "therapeutic."
"It doesn't matter if your child has been killed by senseless gun violence or whether it's child abuse or domestic abuse or whatever, the foundation is there," Martin said. "We've become a community-based organization just to reach out to those that are in need of help."
"Rest in Power: The Enduring Life of Trayvon Martin" is available now.