— -- A treasure trove worth an estimated $4.5 million has been recovered by a historic shipwreck salvage operation in Florida.
Now, the artifacts are waiting to be divided among the lucky finders and displayed in a museum in Tallahassee.
"It's been incredibly surreal," Brent Brisben, CEO of the 1715 Fleet Queens Jewels, told ABC News today. "It really is an amazing, amazing situation and I couldn't have written it in a script, to be honest. To have it actually happen on the 300th anniversary told me these shipwrecks still have a story to tell."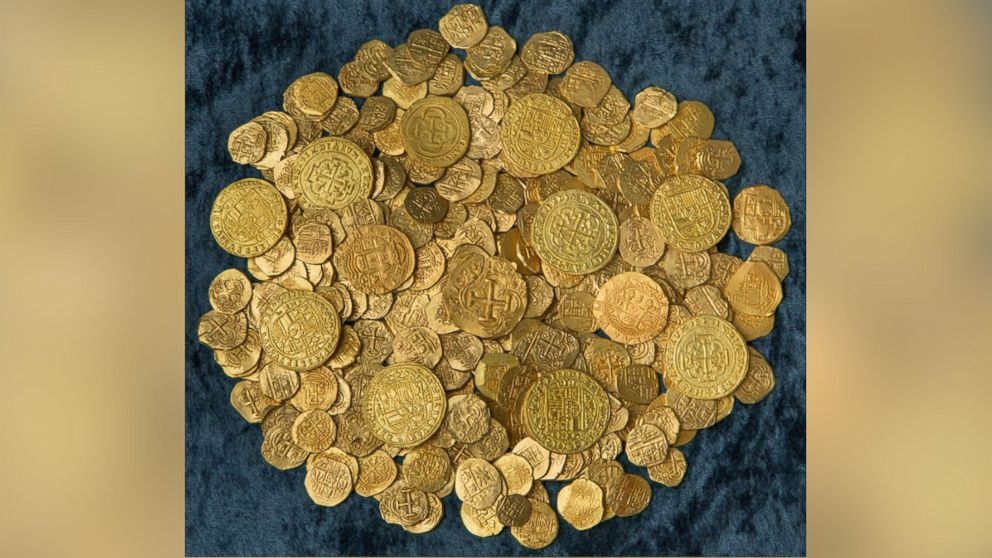 Brisben said that he and his crew discovered 350 Spanish gold coins in a fleet of 11 ships along Florida's Treasure Coast on July 30 and 31 -- 300 years to the date of the sinking.
"We salvage these shipwrecks using a boat going into the ocean and we pick an area where we think there would be artifacts remaining," Brisben said. "All of these artifacts are under multiple feet of sand, so in order to retrieve them we go out and excavate the sand."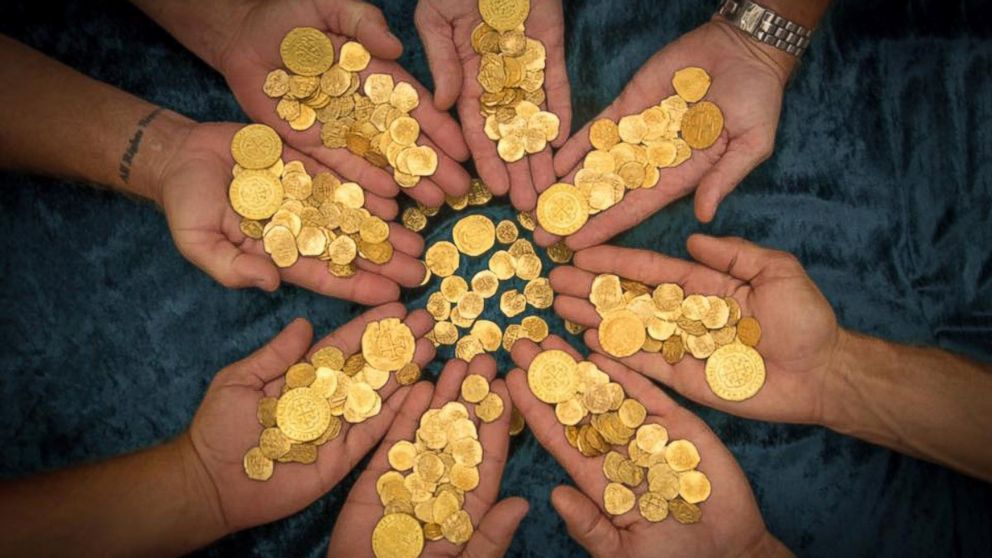 Brisben said the riches, which had been resting underwater since 150 years before the Civil War, included rare "Royals" coins that were made by the order of a Spanish king.
He added that the Royals represent 30 percent of its kind known to exist.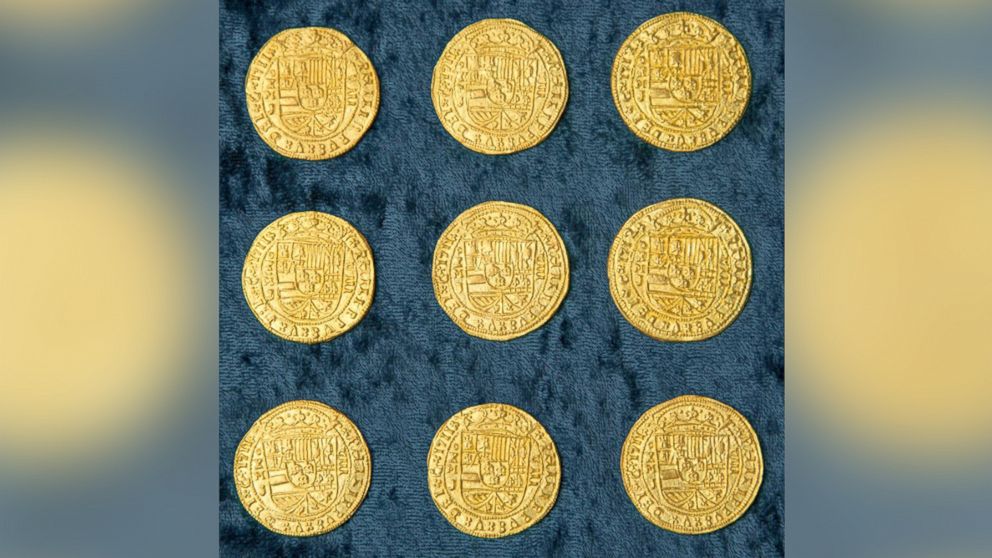 "Every coin truly is unique," Brisbane said. "The Royals, there are nine of them -- each one being [worth] about $300,000."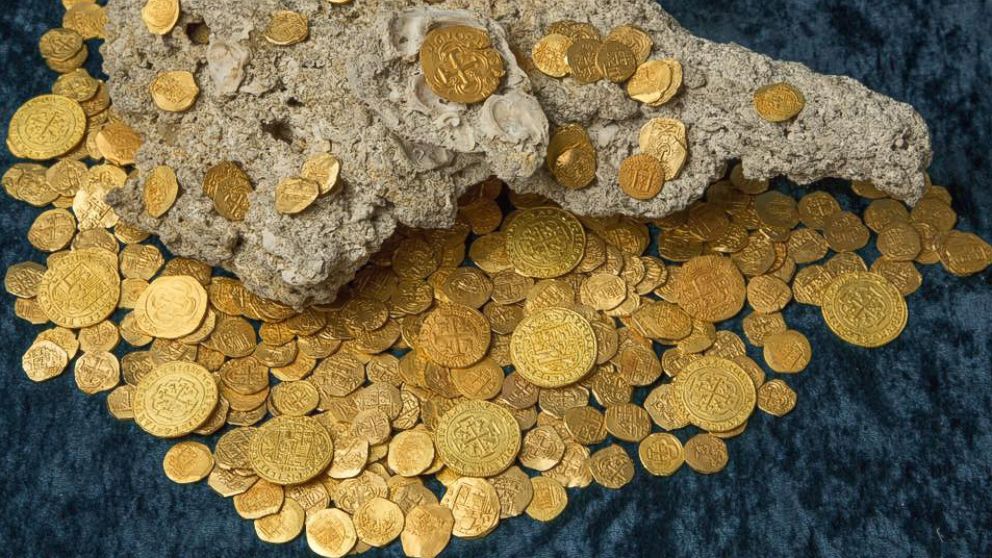 The state of Florida, Brisben said, is entitled to 20 percent of the artifacts recovered by him and his team.
He added that the remaining coins will be distributed among him, his father, and the other crew members involved in the discovery.