— -- After making landfall in Louisiana, Cindy weakened to a tropical depression on Thursday but still brought strong winds, heavy rain and the threat of dangerous floods to several Southern states.
In its latest advisory, the National Weather Service continued to warn that the storm could cause "life-threatening flash flooding."
A tropical storm warning that had been in effect from High Island, Texas, to Morgan City, Louisiana, was discontinued Thursday by 11 a.m. ET. There were no coastal watches or warnings in place.
Cindy, or its remnants, is expected to slowly sweep into southeastern Arkansas by Friday morning. The storm will then move into Tennessee later Friday, according to the National Weather Service.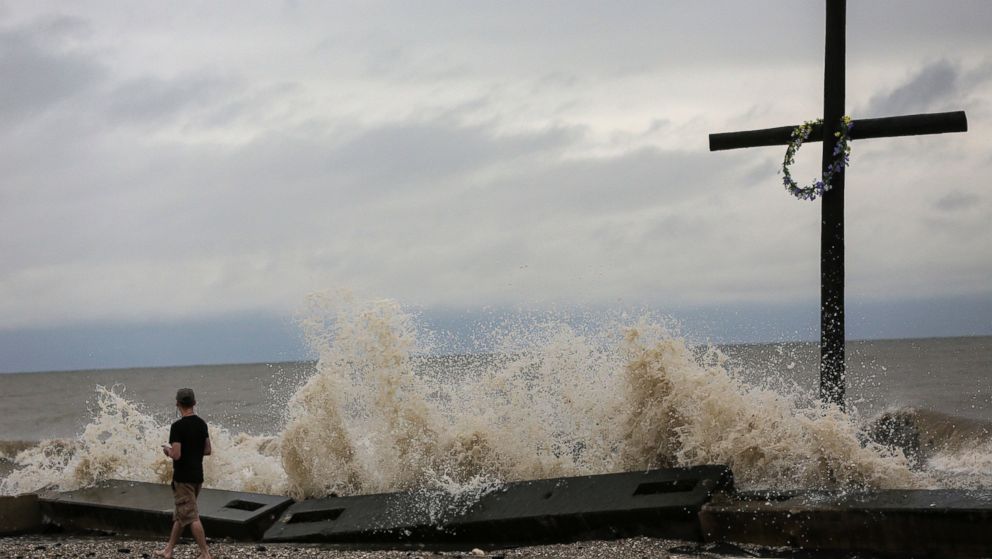 Cindy made landfall as a tropical storm in southwestern Louisiana near the Texas border before dawn Thursday.
As of late Thursday morning, the eye of the storm was located some 165 miles northwest of Morgan City, Louisiana, and moving north at 13 mph. The storm's maximum sustained winds had decreased to near 35 miles per hour, with higher gusts. The tropical depression should become a remnant low by Friday, if not sooner, the National Weather Service said.
Although Cindy is expected to continue weakening over the next 48 hours, forecasters said the weather disturbance could still produce a few tornadoes Thursday night from the lower Mississippi and Tennessee Valley regions to the central Gulf Coast.
There have been multiple tornadoes reported in Mississippi, Alabama and Florida in the past two days in relation to the storm, according to ABC News meteorologists who are tracking Cindy.
In Alabama, potential tornadoes damaged local businesses, government buildings, houses and cars in Jefferson County, officials said. Fairfield Police Chief Nick Dyer told ABC News three to four people sustained minor injuries in the city of Fairfield.
As of 3 p.m. ET, Alabama Power said it has about 12,000 customers without service in the metro Birmingham area, mostly in regions of Midfield and Pratt City.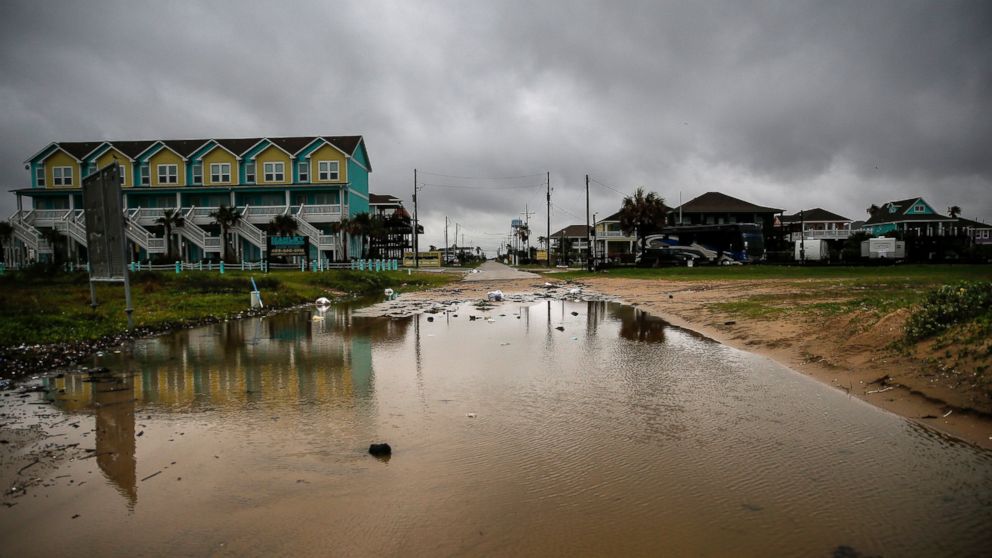 The National Weather Service also warned of storm surges of 1 to 3 feet of water above ground level along the northern Gulf of Mexico coast in areas with strong onshore winds.
"It should die out relatively quickly, but that doesn't mean it doesn't have a lot of moisture with it," ABC News chief meteorologist Ginger Zee said Thursday on "Good Morning America"
"It squeezes against a cold front, and that's why western Tennessee, southeastern Arkansas, all the way through western Pennsylvania will see the remnant plus the cold front, creating a potential for flash flooding," Zee added.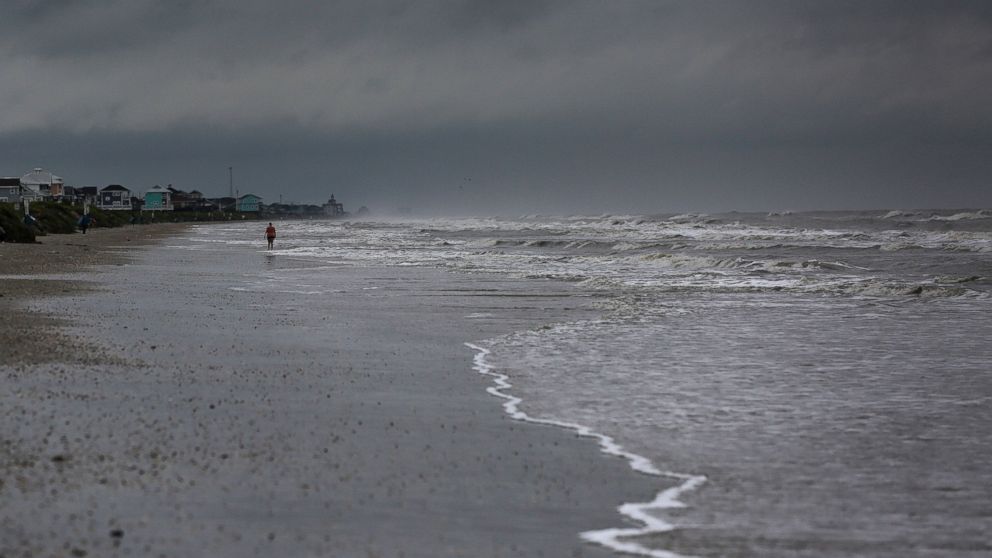 According to the National Weather Service's latest advisory, the storm is expected to dump a total of 3 to 6 inches of rain, with as much as 8 inches in isolated spots, over far-eastern Texas, Louisiana as well as southern and eastern Arkansas through Friday morning. Meanwhile, southern Mississippi, southern and central Alabama and far-western portions of the Florida Panhandle could see 2 to 4 inches of rain with as much as 8 inches in isolated spots.
"This may bring storm total rainfall in excess of 15 inches in some isolated locations," the National Weather Service said in its latest advisory. "This rainfall could cause life-threatening flash flooding in these areas."
The governors of Louisiana and Alabama both declared states of emergency ahead of the storm.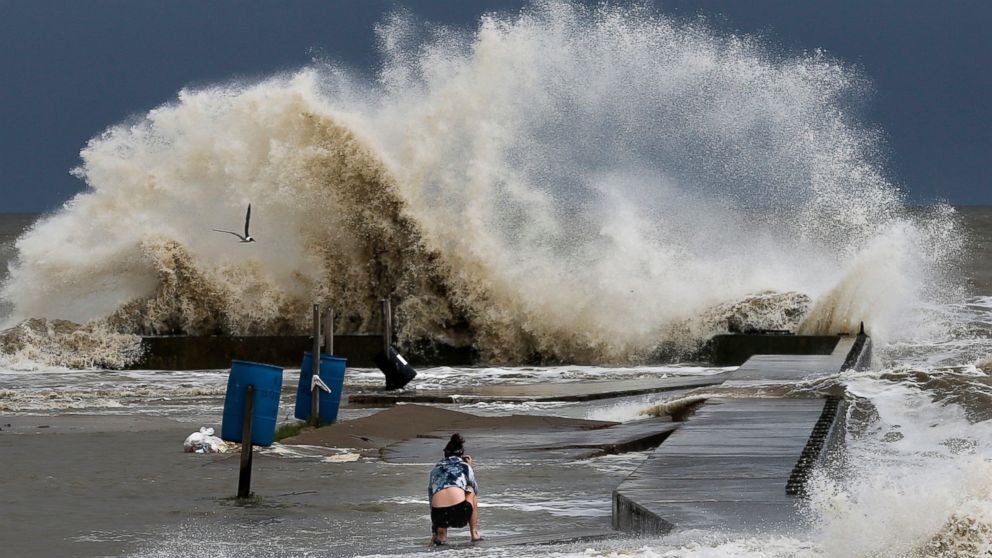 Before Cindy made landfall as a tropical storm early Thursday, one person had already died from injuries related to its strong winds.
Nolan McCabe, 10, was killed near Fort Morgan, Alabama, on Wednesday, according to the Baldwin County Sheriff's Office. The boy had walked outside a waterfront condo, where he and his family were staying, and was standing just a few feet from the door when a large wave knocked a log into him around 10:30 a.m. local time.
McCabe died at the scene after attempts to resuscitate him were unsuccessful, according to the sheriff's office.
The boy would have been a fifth-grade student at Wohlwend Elementary School in St. Louis, Missouri, according to a statement from the Mehlville School District.
"Nolan's sister Claire, who attends Bernard Middle, and his parents Josh and Jennifer McCabe were with Nolan during this tragedy," the school district said in its statement.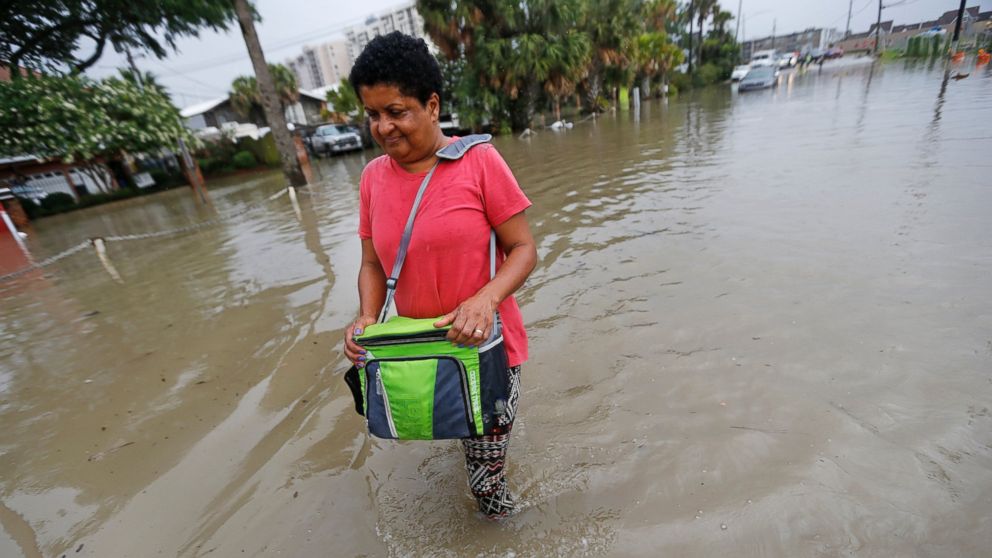 Prior to reaching land, the storm brought heavy winds and rain to some Southern states on Wednesday, including Louisiana, Mississippi, Alabama and Florida.
Residents in Lake Charles, Louisiana, uploaded images and video of the storm to social media on Wednesday as it battered the city with severe rain. One person even posted a video of people kayaking through the flooded streets of Lake Charles.
Meanwhile, social media users near the Florida Panhandle shared video on Wednesday showing the shoreline edging closer as unusually large waves crashed on the beaches there.
Kathleen Bertucci of Gulfport, Mississippi, told The Associated Press on Wednesday that heavy downpours sent about 10 inches of water into her business, Top Shop, which sells and installs granite countertops.
"It's pretty disgusting, but I don't have flood insurance because they took me out of the flood zone," said Bertucci, whose store is near a bayou. "We're just trying to clean everything up and hope it doesn't happen again."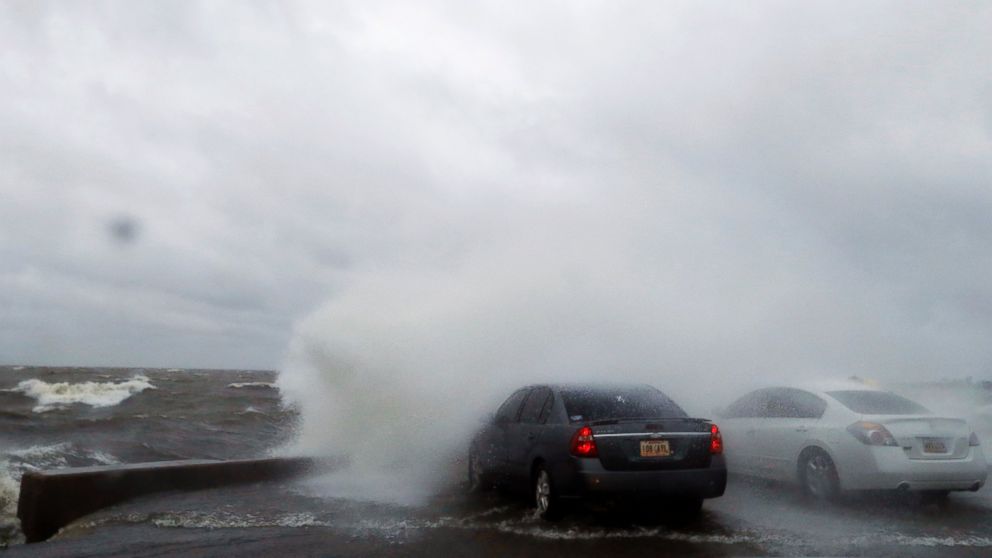 ABC News' Matt Golembo, Melissa Griffin, Julia Jacobo, Rachel Katz and Devin Villacis contributed to this report.