Tropical Storm Henri could be 1st hurricane to make New England landfall since 1991
Hurricane conditions could begin late Saturday in parts of New England.
August 20, 2021, 11:54 PM
Tropical Storm Henri is taking aim on the East Coast, forecast to bring flooding and dangerous storm surge with potential to intensify into a hurricane.
The storm is moving north-northeast at 12 mph with maximum sustained winds of 70 mph, the National Hurricane Center said in an 8 a.m. Saturday update.
Henri is still forecasted to strengthen into a hurricane during the next 24 hours and be at or near hurricane strength when it makes landfall, forecasted for late Sunday morning on Long Island.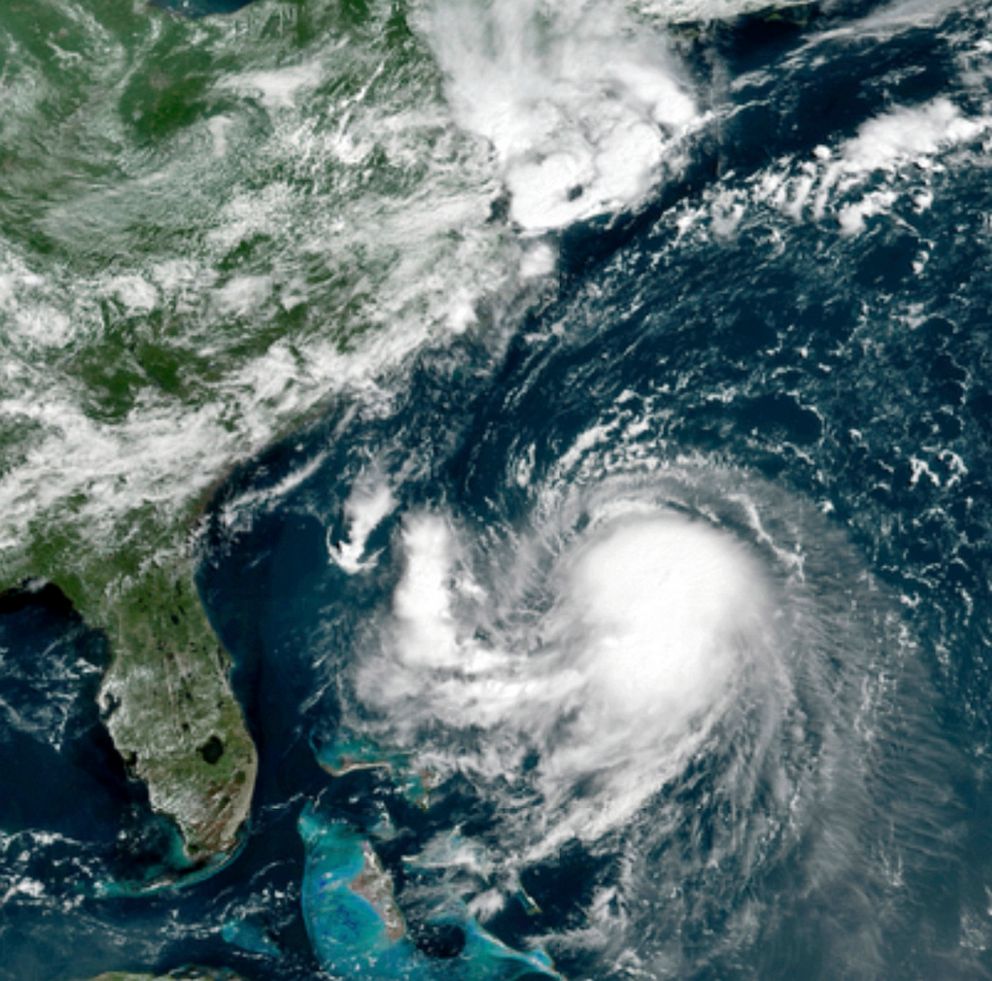 If Henri makes landfall as a hurricane on Long Island, it will be their first landfall hurricane since Gloria in 1985 and it'll be the first direct hurricane landfall in New England since 1991.
Storm surge impacts could be felt as soon as Saturday as Henri swirls further Northeast. Storm surge warnings are in effect for Long Island, Connecticut, Rhode Island and Massachusetts.  Storm surge could reach 3 to 5 feet.
Coastal New Jersey through New York City to the Rockaways could see a storm surge of 1 to 3 feet.
Heavy rain and flooding are the main threat as Henri moves inland – and some rain totals could be as high as 10 inches. Flood watches now stretch from Delaware to Massachusetts.
A few isolated tornadoes are possible on Sunday.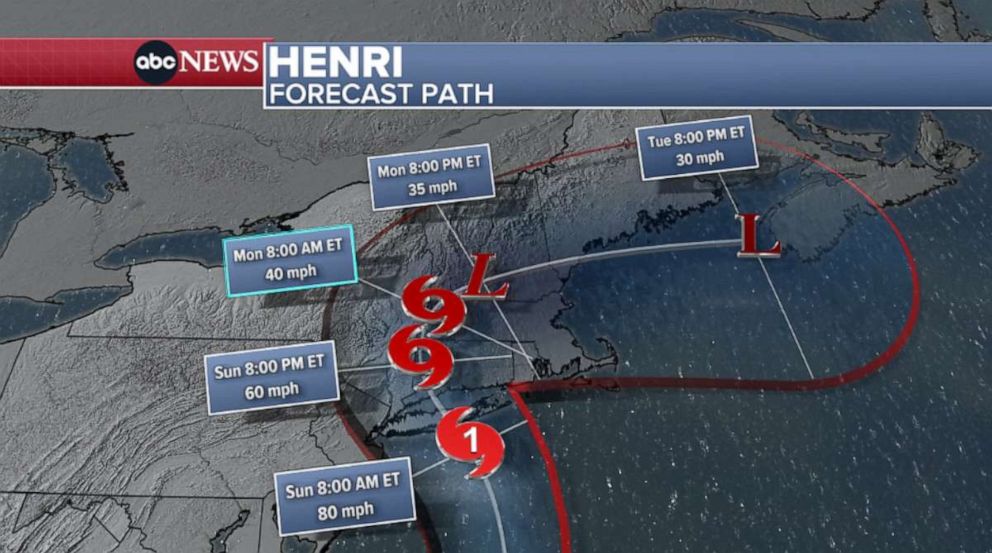 Hurricane conditions are expected to begin late Saturday or Sunday in portions of Long Island and Connecticut, where a Hurricane Warning has been issued. Further, hurricane conditions are possible late Saturday or Sunday across portions of Rhode Island.
The heavy rainfall may lead to small stream flooding and river flooding over portions of Long Island, New England, southeast New York and northern New Jersey.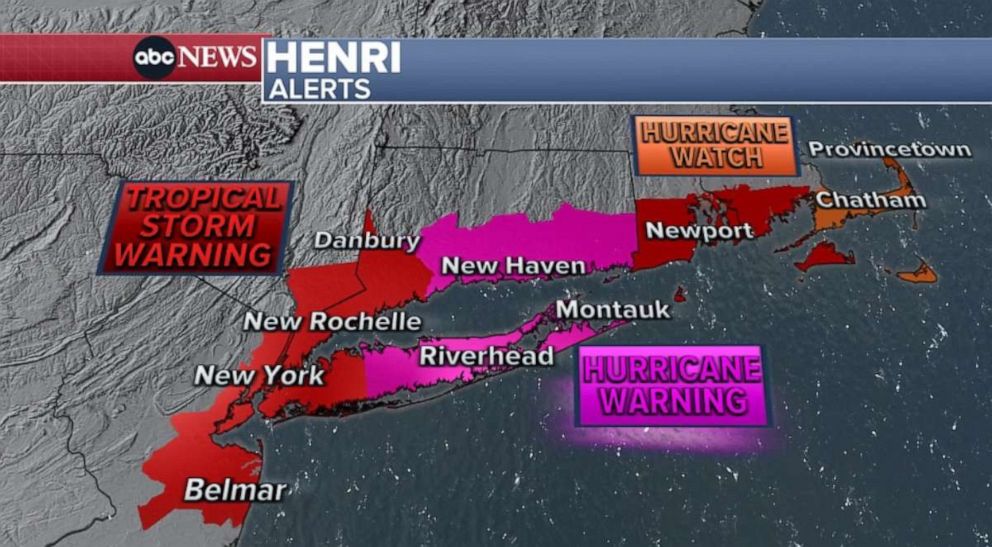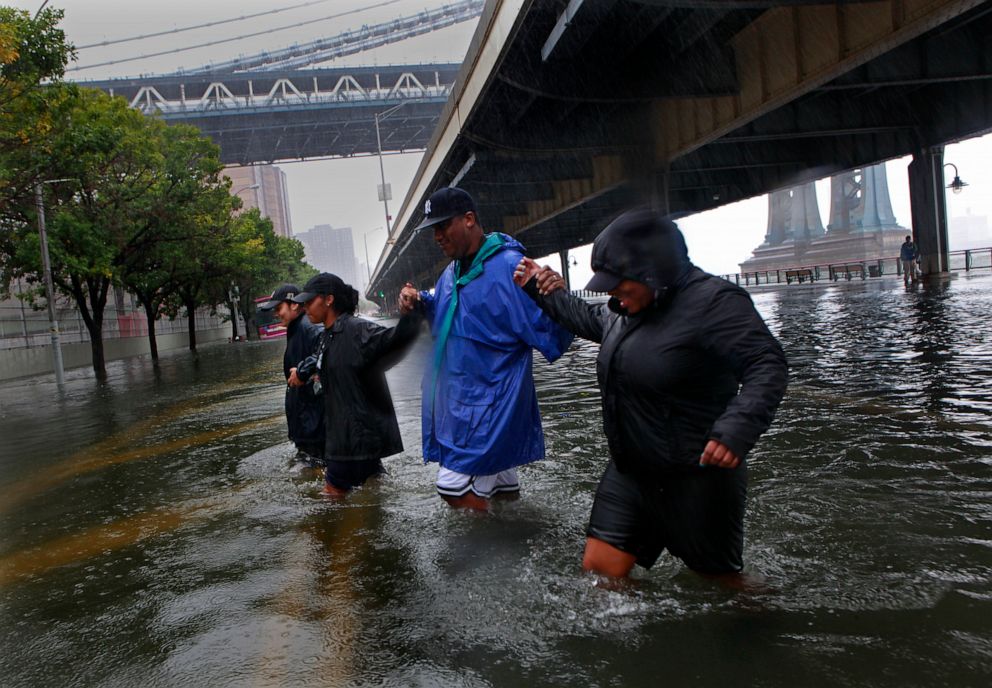 Fred, a tropical depression that passed by earlier this week, caused major flooding in parts of Connecticut and Massachusetts, areas that could see another 6 to 8 inches of rain from Henri.