Tropical Storm Lane is just south of Hawaii, moving in a north-northwest direction, on Saturday morning. The storm's rain bands are producing significant rain and major flooding across parts of the Hawaiian Islands.
After diminishing in intensity throughout Friday, the Central Pacific Hurricane Center now classifies Lane as a tropical storm with sustained winds of 65 mph. The storm is moving north-northwest at 3 mph. This is very slow.
The center is located 135 miles south-southwest of Honolulu, Hawaii. Tropical storm force winds extend 130 miles from the center.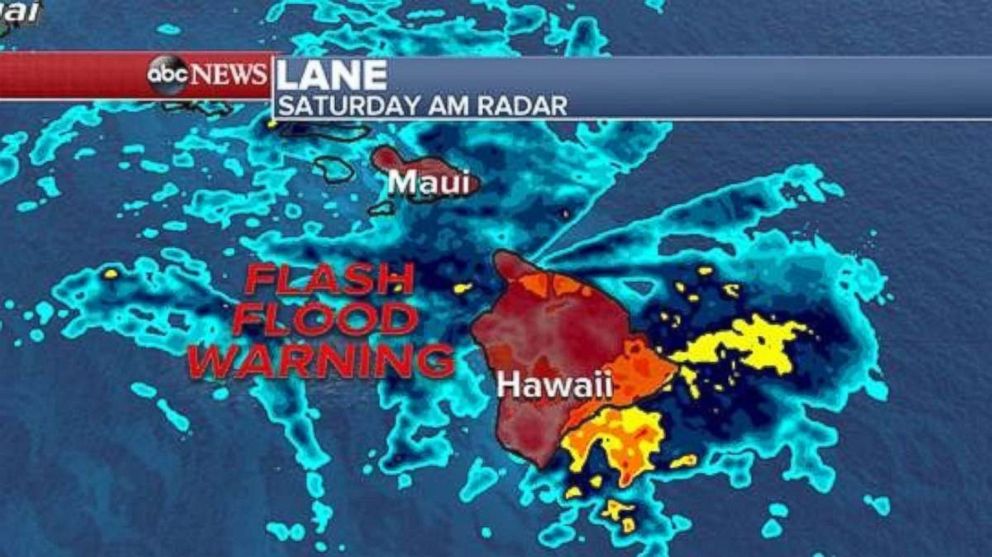 Tropical storm force winds are expected to affect parts of Oahu, Maui and the Big Island through the next six to 12 hours.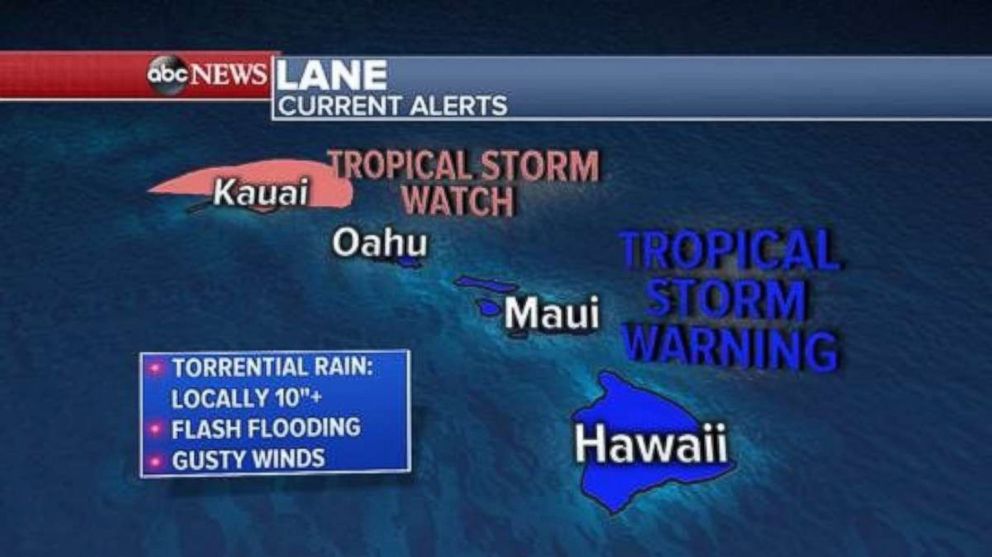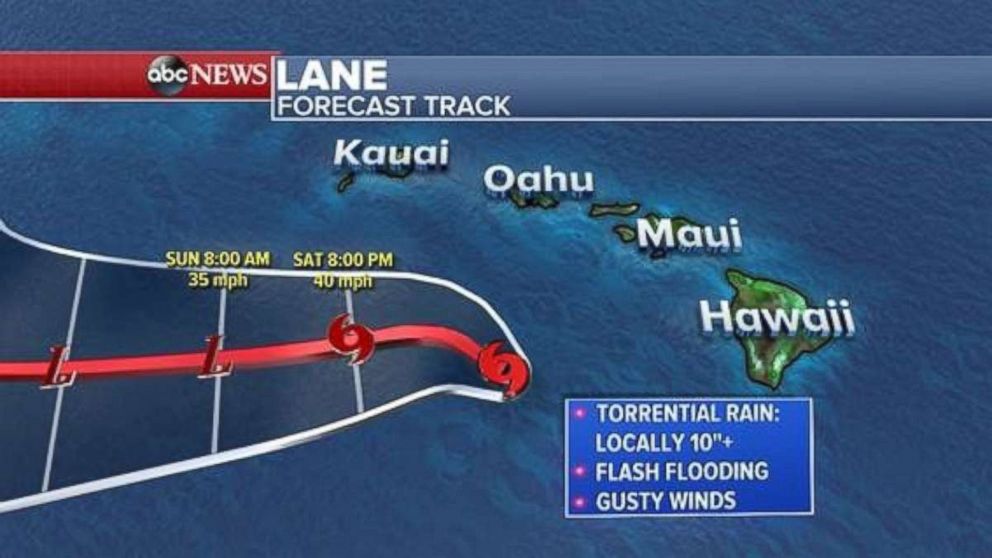 Even though Lane has weakened, there is a still a flash flooding threat, along with strong damaging winds. Over just an hour Saturday morning, 3.36 inches of rain fell in Pahoa.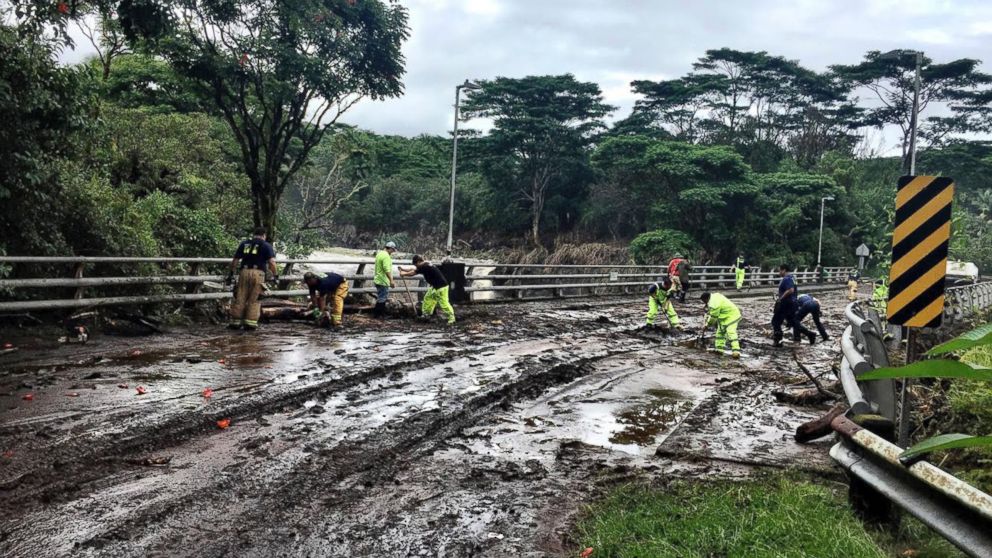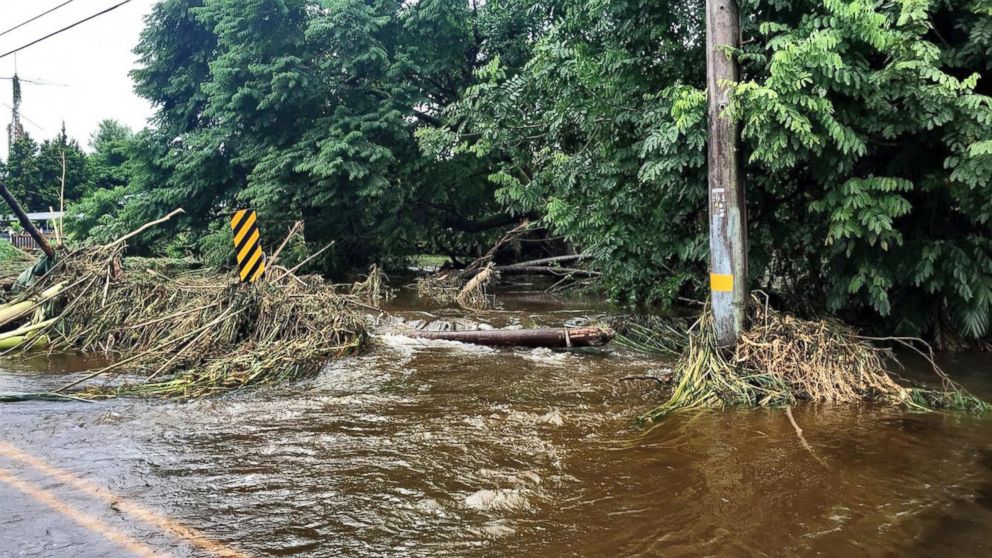 So far, Lane has produced the second-highest tropical cyclone-related rainfall on record in Hawaii. Lane has produced the most tropical cyclone-related rain since Paul in November 2000, nearly 18 years ago.
Lane has dumped torrential rainfall on the Big Island and Maui over the past 48 hours. Some of these extreme precipitation totals over the time period include:
On the Big Island:
Waiakea -- 42.81 inches
Saddle Quarry -- 38.77 inches
Mountain View -- 36.49 inches
Hilo -- 25.34 inches
On Maui:
West Wailuaiki -- 16.82 inches
Lane is still producing torrential rainfall on the Big Island Saturday morning. Several evacuations and water rescues are being reported in Hilo. Landslides have also been a huge problem as a result of the rain.
Lane is forecast to remain on its westward track. As the storm continues to encounter wind shear, it will weaken and become more disorganized, eventually losing its tropical cyclone characteristics.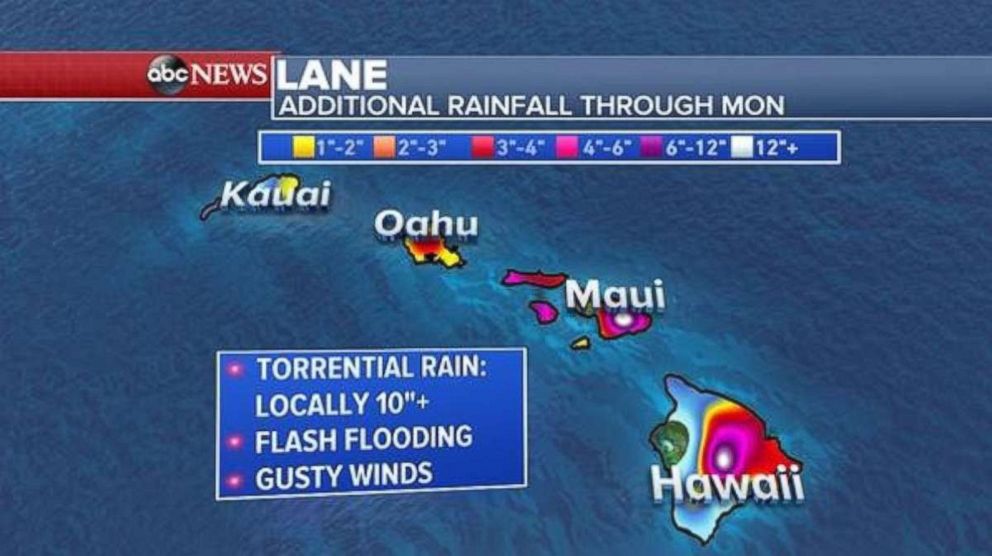 However, as Lane weakens and slides off to the west, more rounds of heavy rain will develop behind it through the early part of next week. An additional 10 to 20 inches of rain are expected for Hawaii through Monday, while rainfall rates could reach 3 inches per hour at times this weekend. Saturated soil and flooded land, along with gusty winds, could easily lead to additional downed trees and power lines.
Also, Lane will produce large waves and isolated tornadoes through the weekend.