Heavy rain, gusty winds and thunderstorms are hitting South Florida as the Gulf Coast braces for looming Tropical Storm Gordon.
A hurricane warning is in effect along the Mississippi and Alabama coast, where the storm is expected to make landfall Tuesday night or early Wednesday.
Gordon is forecast to strengthen into a minimal Category 1 hurricane just before landfall, the National Hurricane Center said Monday.
Louisiana is forecast to get rough winds and could see up to 7 inches of rain in some areas, Gov. John Bel Edwards said at a news conference Monday.
The governor issued a statewide emergency declaration.
"Nobody should panic but everybody should take this seriously," he said.
Mississippi Gov. Phil Bryant joined him in doing the same for his state hours later.
Because of the combined threat of coastal flooding and increased storm surge, New Orleans issued a voluntary evacuation order for areas outside of the levee system.
"The City of New Orleans is prepared," New Orleans Mayor LaToya Cantrell said in a statement. "I am urging all of our residents to monitor the weather forecasts, to stay informed, and to have a plan in place."
South Florida could see up to 8 inches of rain.
Wet Labor Day
Meanwhile, a lot of the country is facing heavy rain and flooding this Labor Day -- especially Kansas.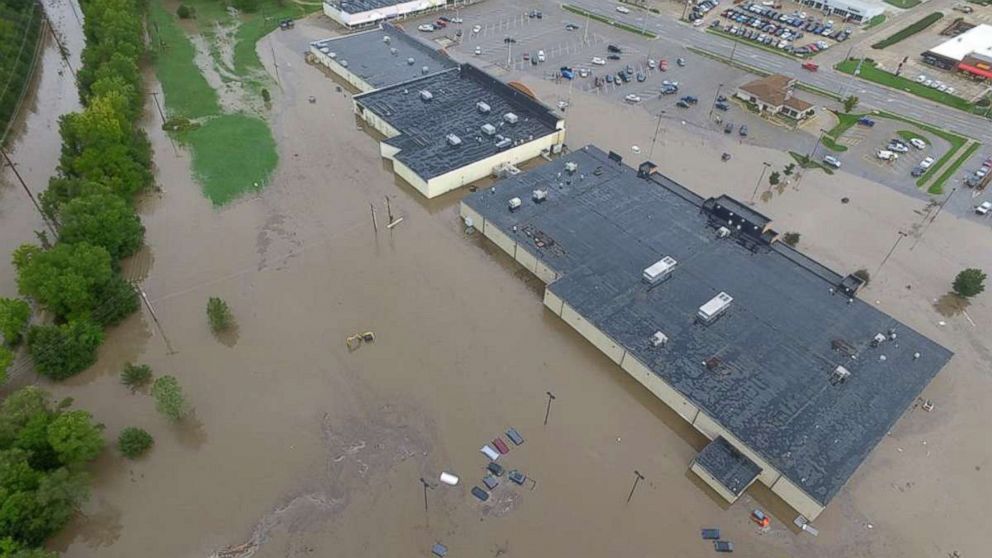 At least 300 people were displaced in Riley County, Kansas, after the area was struck by heavy rain and significant flooding.
Over 700 homes are without power and many bridges and roads are closed.
Fire crews headed down streets in boats to rescue residents and pets.