President Donald Trump returned to a theme he hammered home while at Mount Rushmore a day earlier during remarks at July Fourth celebrations, labeled the "Salute to America," outside the White House on Saturday.
In the wake of protests over the death of George Floyd in police custody and calls for Confederate monuments to be torn down, the president said he would "safeguard our values, traditions, customs and beliefs."
"We will never allow an angry mob to tear down our statues, erase our history, indoctrinate our children or trample on our freedoms," Trump said.
The president took the anniversary of the adoption of the Declaration of Independence to go after the media, saying the press "falsely and consistently" labels opponents as racist.
"When you level all of these false charges, you not only slander me, you not only slander the American people, but you slander generations of heroes who gave their lives for America," he claimed.
"You're slandering young men who raised the flag at Iwo Jima and those who perished fighting for freedom in the Civil War," he added. "You slander them. You are dishonoring their great legacy and their memory by insisting that they fought for racism and they fought for oppression."
Trump spoke for about 15 minutes before standing aside the first lady to watch an aerial parade of military aircraft from World War II, the Korean War, Vietnam War and the conflicts in the Middle East.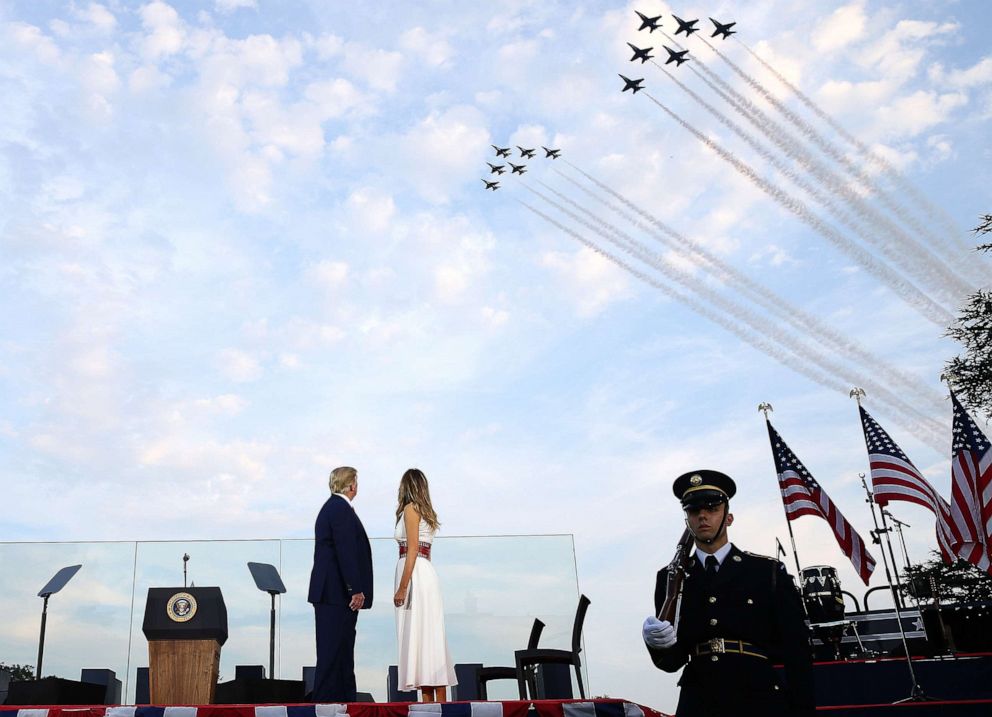 Earlier Saturday, Trump tweeted a video wishing the country a happy Fourth of July.
During most of the approximately minute-long video, Trump boasted about the accomplishments of his administration, saying that pre-COVID, the United States was doing "better than any country had ever done in history" adding that we are now "getting close to fighting our way out of it."
"We have a country that's really making a comeback," the president said in the video. "We had the best unemployment numbers, we had the best employment numbers, we had the best stock market numbers that we ever had. We were doing better than any country had ever done in history."
"And then we got hit with this terrible plague from China," Trump continued.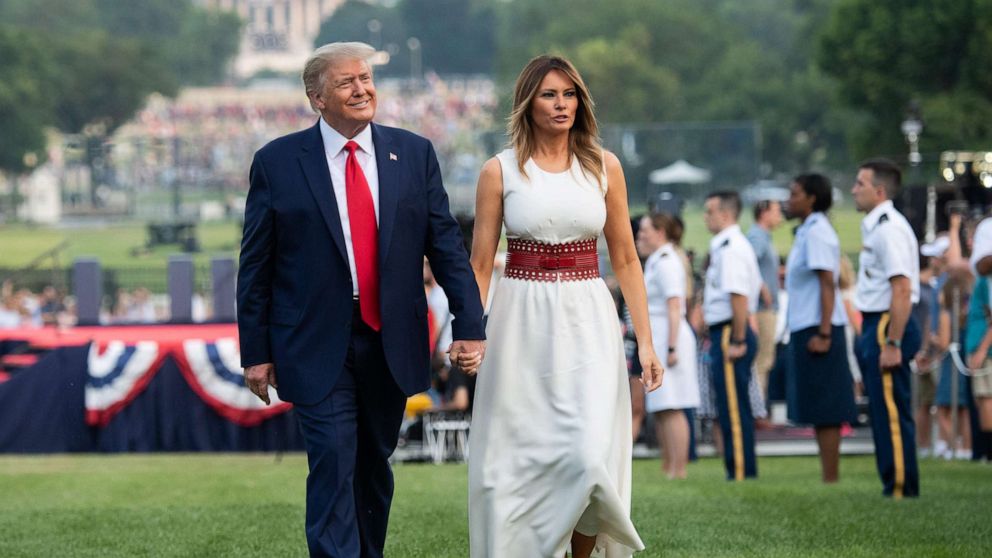 "Now we are getting close to fighting our way out of it," he said, adding, "our jobs numbers are spectacular."
Trump's Fourth of July well wishes follow his speech at Mount Rushmore Friday night.
During Friday's speech, he made little mention of the surge in cases in the ongoing COVID-19 pandemic, and instead dove head-first into the culture wars and away from any talk of unity. He railed against protesters throughout his remarks, calling them "angry mobs," which he says pose a "growing danger."
"Our nation is witnessing a merciless campaign to wipe out our history, defame our heroes, erase our values and indoctrinate our children," Trump said. "Their goal is not a better America. Their goal is to end America."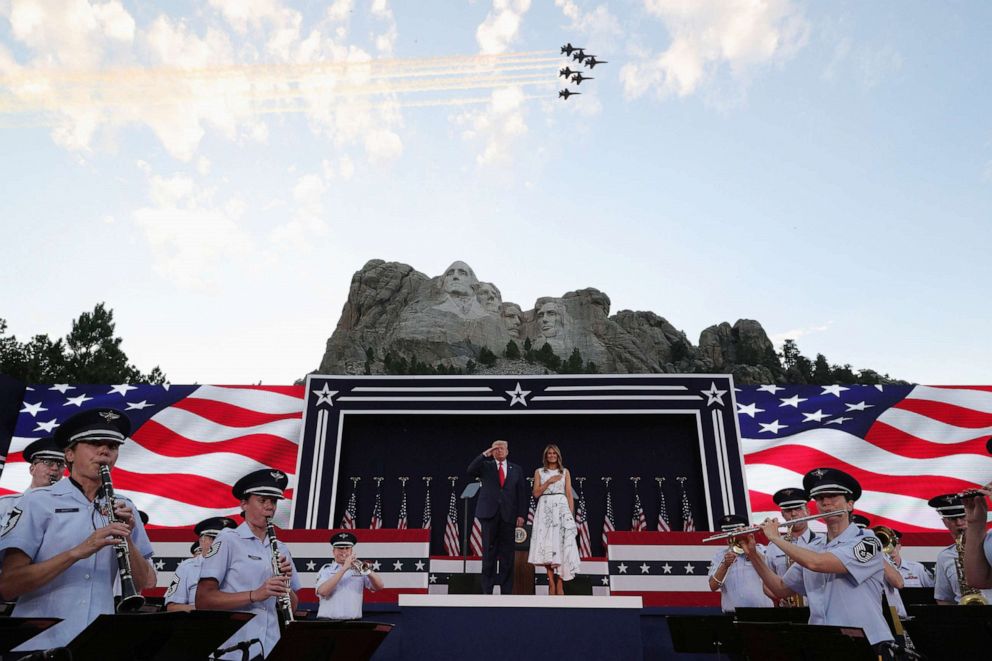 His Mount Rushmore speech, attended by about 3,700 people, came as many states are rolling back their reopening plans and as the country posted another record-breaking day in the number of diagnosed coronavirus cases.
ABC News' Jordyn Phelps contributed to this report.