Trump calls E. Jean Carroll 'whack job' in newly released deposition transcript
"The woman, there's something wrong with her in my opinion, okay," said Trump.
Former President Donald Trump denied a writer's rape claim and called her a "whack job" -- among other insults -- during an October deposition taken as part of a defamation lawsuit, according to a transcript made public on Friday.
"The woman, there's something wrong with her in my opinion, okay. But it's a false accusation. Never happened, never would happen," Trump said of an allegation made by former Elle columnist E. Jean Carroll.
A federal judge in New York earlier Friday ordered unsealed portions of the transcript of the deposition that took place on Oct. 19 at the former president's Mar-a-Lago golf club. The ruling came over the objection of Trump's attorneys who sought to keep the transcript sealed.
Carroll sued Trump for defamation in 2019 over the way he denied her claim that Trump had raped her in the dressing room of a New York City department store in the 1990s.
She filed a second lawsuit last November alleging battery under a newly adopted New York law that allows alleged adult victims of sex assault to sue over otherwise time-barred claims. The judge on Friday denied Trump's motion to dismiss that lawsuit, which also made an additional accusation of defamation involving posts by Trump on his social media platform Truth Social.
"And I posted and I will continue to post until such time as -- and then I will sue her after this is over, and that's the thing I really look forward to doing," Trump said according to the transcript. "I think she's a whack job."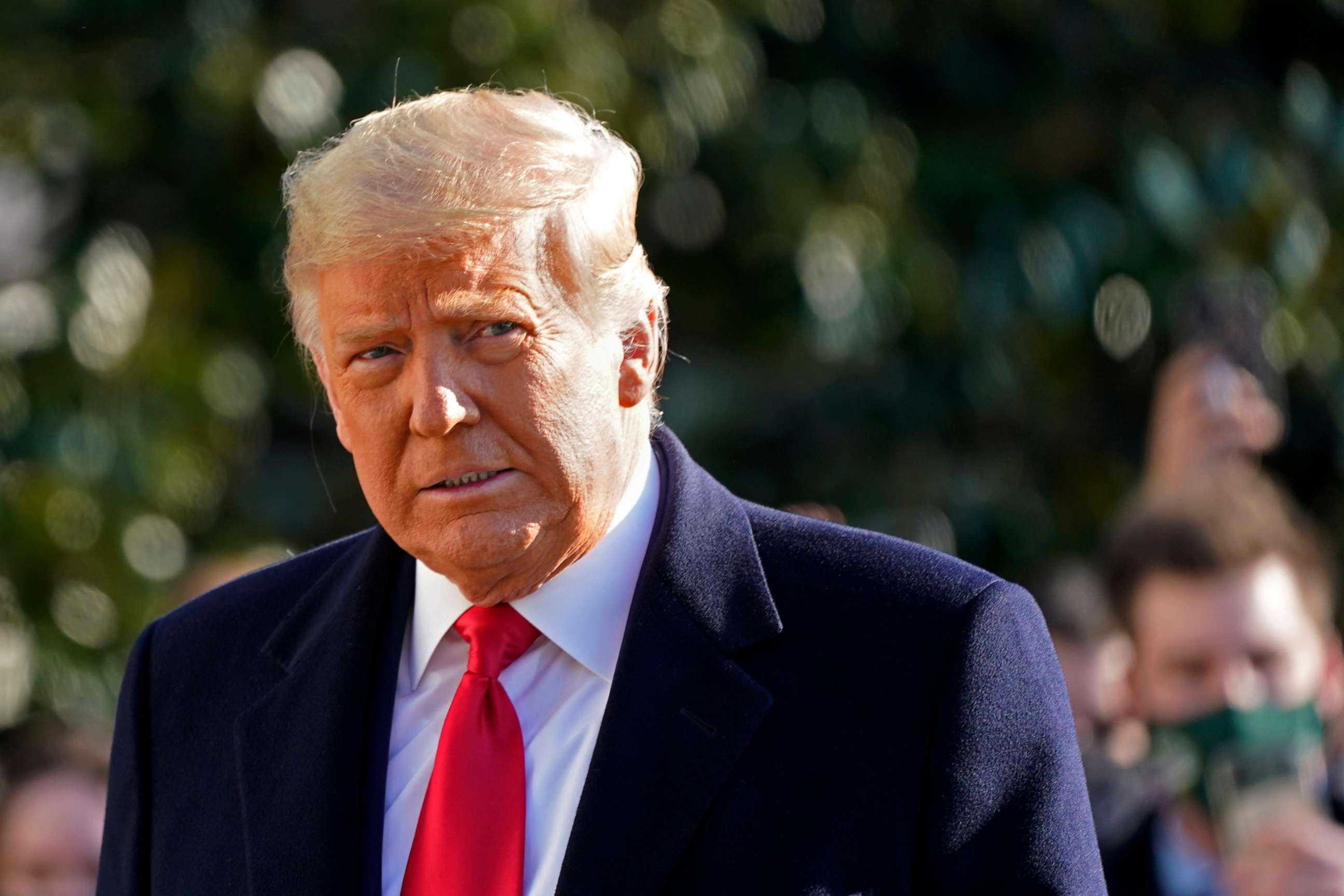 Trump denied knowing Carroll but said "I think she's sick, mentally sick" and when he said Carroll was not his type Trump said he did not mean it as an insult.
"There's no way I would ever be attracted to her. Now, some people would be attracted to her perhaps. I would never be attracted to her," Trump said.
Carroll's lawyer, Roberta Kaplan, asked Trump whether he had ever kissed a woman without her consent.
"Well, I don't – I can't think of any complaints. But no. I mean, I don't think so," Trump responded.
Kaplan asked Trump whether he had ever pressured a woman to engage in sex with him. Trump responded "The answer is no. But you may have some people like your client who are willing to lie."