Trump International Golf Club sign splattered with red paint by vandals
The entrance to Trump's Florida golf club was splattered with red paint.
Someone in West Palm Beach, Florida, took the term "paint the town red" a bit too literal on Saturday night.
The entrance to Trump International Golf Club, the president's course du jour while at the so-called Winter White House in Mar-a-Lago, had new decoration on Saturday evening in the form of red paint splattered all over one of the entrance signs.
The red paint was tossed haphazardly on the left entrance with a can of paint visible on the ground. It's unclear exactly when the vandalism happened.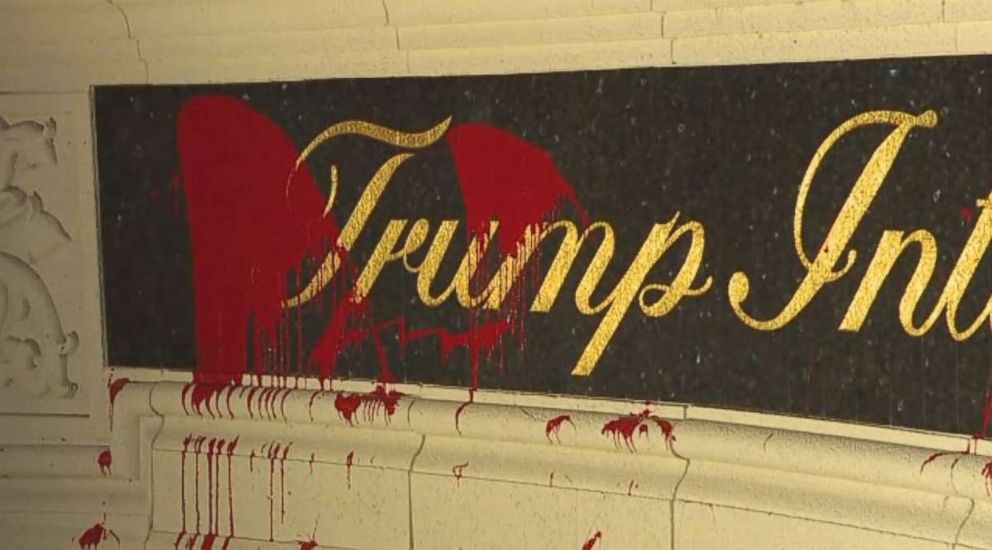 Two vans from the Palm Beach County Sheriff's Department were on scene investigating the apparent vandalism Saturday at about 10 p.m.
Neither the U.S. Secret Service nor the sheriff's department responded to inquiries from ABC News Saturday night.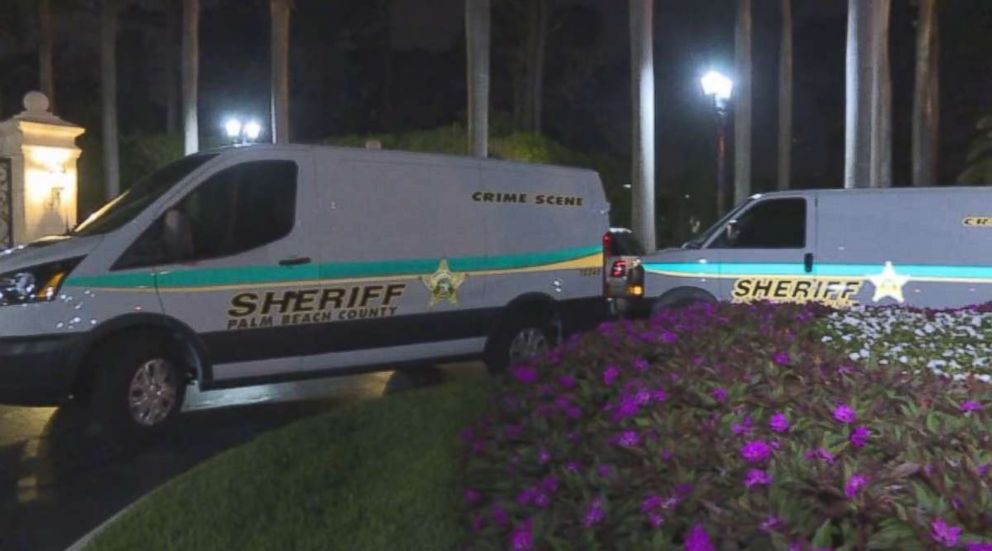 Donald Trump spent Saturday at Trump International Golf Club, according to the Tampa Bay Times, though it's not clear if he was on the course. Trump was at the club on Friday as well. The president is usually secretive about whether he actually hits the links or not.
Fox News host Sean Hannity and PGA golfer Dustin Johnson spent time with Trump at the golf club on Saturday as well, according to Palm Beach Post reporter George Bennett. Donald Trump Jr. shared a photo on Instagram of his daughter Kai with Johnson, the current world No. 1 player and 2016 U.S. opener winner, on the course.
It's not clear whether any of the Trumps were at the club when the vandalism occurred.
Trump opened the golf club in 1999, the first of what is now many courses in his portfolio. According to ABC News' analysis of public records of Trump's schedule, the president spent 109 days at one of his properties in his first year in office.
The president's Mar-a-Lago estate is just a 15-minute drive from Trump International.