President Trump on Monday announced that he was directing the creation of a "Space Force" as a sixth service, adding to the Army, Navy, Air Force, Marine Corps, and Coast Guard.
"It is not enough to merely have an American presence in space, we must have American dominance in space," Trump said at a meeting of the National Space Council. "Very importantly, I'm hereby directing the Department of Defense and Pentagon to immediately begin the process necessary to establish a space force as the sixth branch of the armed forces, that is a big statement. We are going to have the Air Force and we are going to have the space force, separate but equal, it is going to be something."
Despite opposition from top military officials, Trump has long expressed an interest in developing a separate space force. Here's what we know about its possible creation:
CAN TRUMP CREATE A SIXTH SERVICE?Not without Congress. Democratic Sen. Bill Nelson, who serves as a senior member of the Senate Armed Services Committee, tweeted his opposition to a separate service, pointing out that the creation of a "Space Force" would take congressional action. But there has been support from other congressional members (more on that below).
The president told a US general to create a new Space Force as 6th branch of military today, which generals tell me they don't want. Thankfully the president can't do it without Congress because now is NOT the time to rip the Air Force apart. Too many important missions at stake. https://t.co/uYzqg1W8nE
— Senator Bill Nelson (@SenBillNelson) June 18, 2018
WHEN AND HOW WAS THE LAST SERVICE CREATED?The U.S. Air Force was created through the 1947 National Security Act, passed by Congress and signed into law by President Harry Truman. This same act created the Department of Defense and what is known now as the current U.S. military structure, including the Chairman of the Joint Chiefs of Staff and the Secretary of Defense as overseer of the entire U.S. military.
WHAT WOULD A SPACE FORCE DO?In a purely military sense, Space Force has been discussed as overseeing the next war-fighting domain of space, similar to air, sea, and ground domains. This involves satellites and new technologies used in space.
WHO HANDLES THE SPACE DOMAIN RIGHT NOW?The Air Force currently houses the U.S. military's space capabilities, and the service has not been too keen on seeing a separate force developed. Trump said on Monday that a Space Force would be "separate but equal" to the Air Force.
DOES SECRETARY MATTIS WANT A SPACE FORCE?In a letter last summer to Republican Rep. Mike Turner of Ohio, who spearheaded the congressional effort against a separate space force, Mattis said he was opposed to the idea. "At a time when we are trying to integrate the department's joint war-fighting functions, I do not wish to add a separate service that would likely present a narrower and even parochial approach to space operations," Mattis wrote. Since then, Mattis has appeared more open to the idea of a separate force. In late May, he said, "But to look now at the problem, means we have to look afresh at it, and where are the specific problems, break them down, and if an organizational construct has to change, then I'm wide open to it."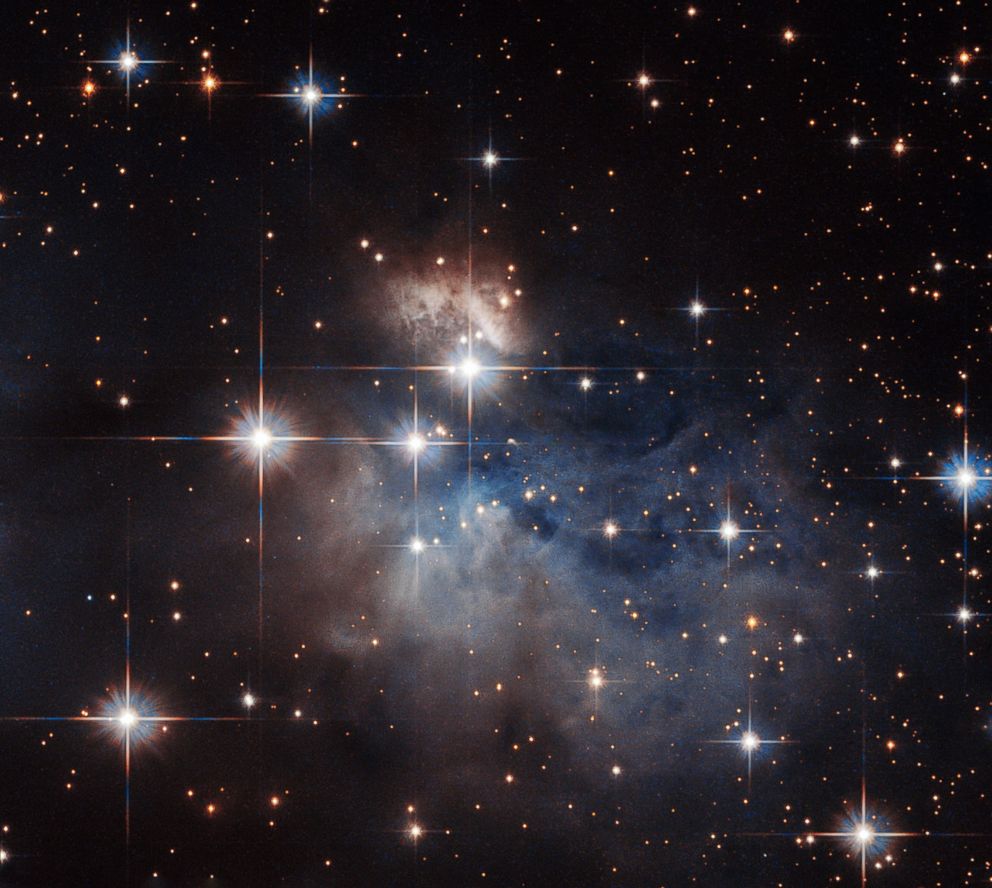 WHAT HAS THE PENTAGON BEEN DOING ABOUT A POTENTIAL SPACE FORCE?For several months now, the Department of Defense has been engaged in an ongoing review, due August 1st, that will be presented to Congress on what changes might be needed to create a separate space force, apart from the Air Force. The interim assessment was completed this month, but it's conclusions haven't been released and remain unknown to the public.
WHAT DOES THE HOUSE AND SENATE THINK ABOUT SPACE FORCE?The language in the 2019 House National Defense Authorization Act (NDAA) seeks to establish a fighting force, housed within the Air Force, which would be dedicated to space war-fighting, giving it less autonomy than a separate force would. It also would require the Secretary of the Air Force to increase the number and improve the quality of its civilian and military "space cadre," submitting a report to Congress on its plans by next March. The Senate's bill has no language on a space force, but an aide said last year's NDAA provided a "pretty significant homework assignment" for the Air Force to focus on with regard to space, including standing up Air Force Space Command as the single authority for all decisions related to space security. "The committee is waiting to see what comes out of the department on that," the aide said.
ABC News' Ali Rogin contributed to this report.