— -- A television film crew was arrested in New Jersey Thursday after allegedly attempting to pass a bag containing "all of the makings of an improvised explosive device" through security at Newark Liberty International Airport, authorities said.
Transportation Security Administration (TSA) officers sounded the alarm when the film crewmembers, who claimed to be working for the CNBC show "Staten Island Hustle," allegedly attempted to smuggle a roller bag containing wires, a motor and PVC pipe through a checkpoint, police sources told ABC News.
One crewmember was covertly filming the encounter, an alleged scheme to test whether TSA officers would detect the concealed device, the sources said, adding that a third man involved in the shoot told police they were simply testing a prototype of a vacuum bag suitcase.
The production house the crew was working for said Friday that the item wasn't a fake IED, but rather "vacuum compression luggage."
"On Jan. 18, some cast and crew members of an upcoming series, 'Staten Island Hustle,' produced by Left Hook Media and Endemol Shine North America for air on CNBC Primetime, were detained at Newark Airport," Endemol Shine North America said in a statement. "The team was producing an episode about a new product, vacuum compression luggage, which allows travelers more room for clothing and has no other intended use. Unfortunately, there appears to have been a misunderstanding, and we regret any inconvenience to TSA and other authorities on the ground for complications that may have been caused."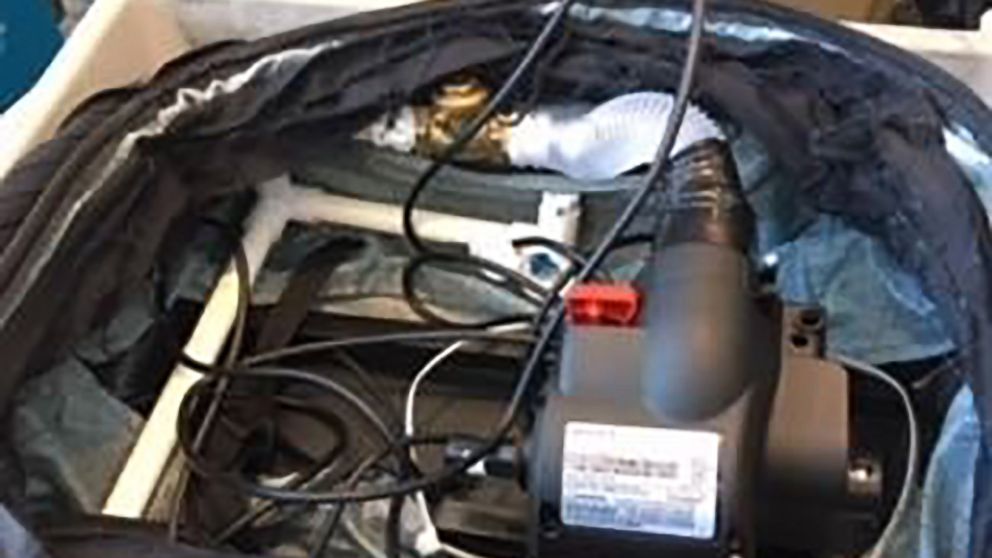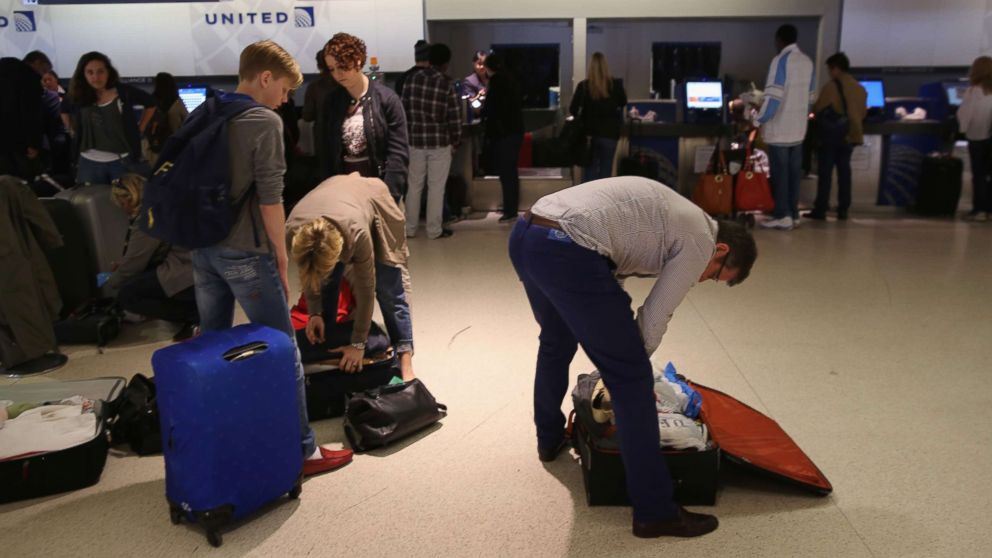 TSA bomb techs later cleared the bag, and the crew was arrested.
All the TV crewmembers were released and their court date is pending, as the Essex County Prosecutor's Office said it is reviewing the case.
They reportedly face possible civil penalties, and could be charged over $13,000 per security violation.
ABC News' Whitney Lloyd, Aaron Katersky, and Erin Dooley contributed to this report.