Twins Denied Learner Permits for Being Too Much Alike
Alicia and Alicen Kennedy were deemed a fraud.
October 23, 2015, 6:32 PM
— -- Alicen and Alicia Kennedy are used to people getting them confused. What the 15-year-old twins from Evans, Georgia were not expecting though, was the Department of Motor Vehicles denying them a permit because they were too much alike.
This happened Wednesday afternoon, when the twins went to get their learners' permits. Both were taking their photos without glasses, and because their names, initials, date of birth and even social security numbers were so similar, the department's system flagged them as frauds, the agency confirmed.
The girls told ABC News that DMV officers in Evans told them they had been blocked from the system for a week.
"We were scared we were not going to get it," said Alicia. "It was kind of a letdown because we were working really hard studying to get our permit and start driving next year."
Getting confused is not a first for the twins – their school and even friends get them mixed up. But not getting a permit now meant they'd have to wait another year for their licenses.
"We will start working next year, so we need to be able to drive," Alicen said. "I was very frustrated."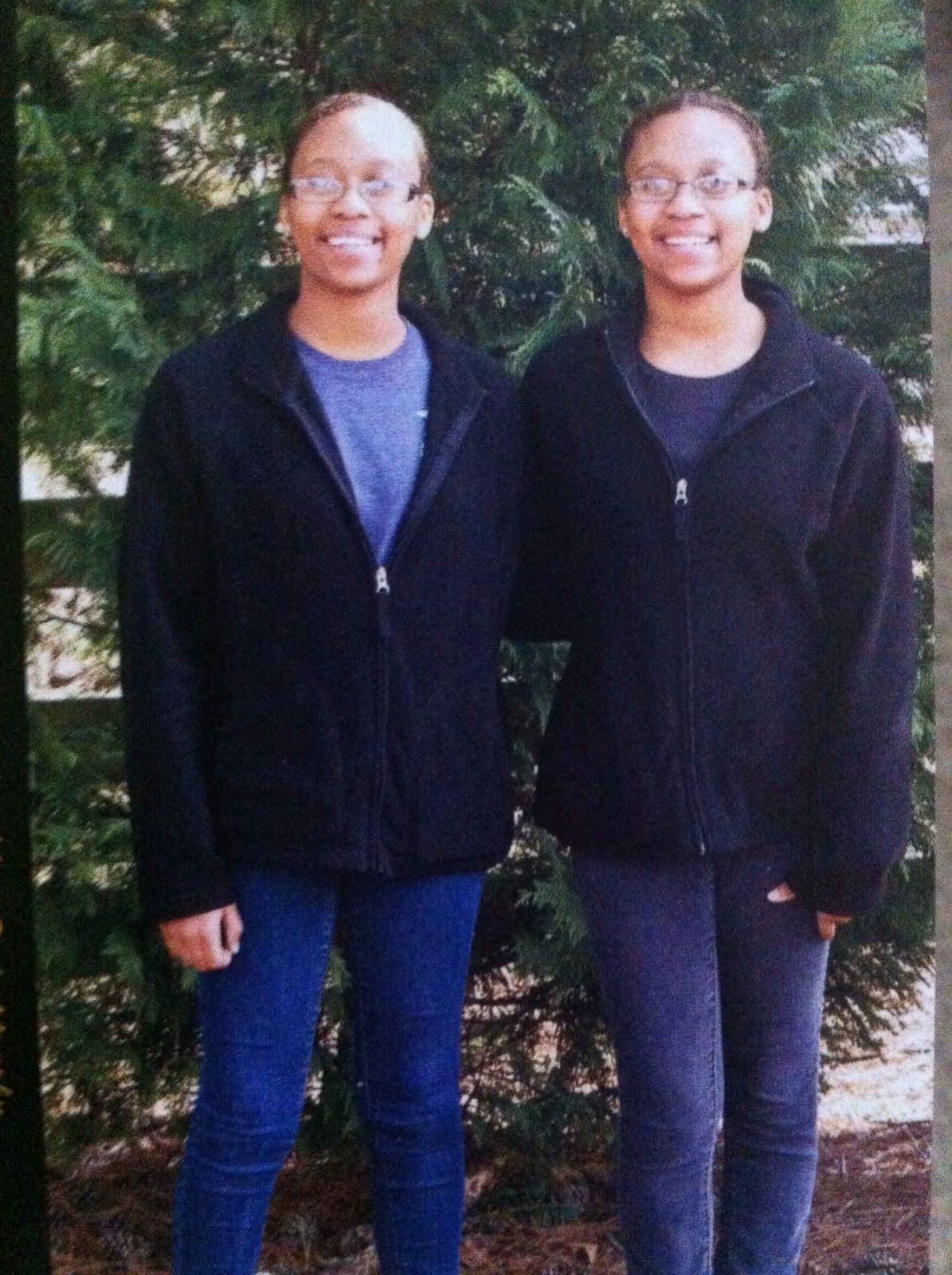 Since the twins' story first broke on local ABC affiliate WJBF, the Georgia Department of Driver Services contacted the twins, telling their mother they could go get the permits anytime without having to wait, according to spokeswoman Susan Sports.
Sports told ABC News that DMV uses a series of checks and balances before issuing any permits, including database searches with the Department of Homeland Security, Social Security and others. One of these checks failed for the twins, she said.
"It's the first time I've heard of it with twins," Sports said. "In the case of someone who looks like someone else, it would have pulled a photo for an agent to review. In this case I'm confident they would have made the determination that they were twins."
Sports said the Kennedys have not contacted the DMV office to get the situation resolved, but that once they do, a team of investigators will work with them to get things cleared.
But for Wanda Kennedy, the twins' mother, something needs to be done to ensure the situation doesn't happen again.
"They need to fix it because they're not the only twins here -- there are twins everywhere," Kennedy said.