Hundreds of Uber and Lyft passengers in Missouri were reportedly livestreamed without their knowledge over the past four months, and one media privacy expert says it was probably legal.
Dr. Daxton "Chip" Stewart, a journalism professor at Texas Christian University and author of "Social Media and the Law," told ABC News' "Start Here" podcast that Missouri is a "one-party consent" state, meaning only one of the parties to a conversation needs to be aware it's being recorded, even if it's on video.
"We're really dealing with a law that was developed just during the time of audio recording," Stewart said. "But the law itself is going to extend to all kinds of recording right now and it hasn't been clarified since livestreaming technology has popped up."
Jason Gargac, 32, streamed his rides in the St. Louis area on the live video website Twitch, where an online audience could comment on the passengers' conversations and their body types, and sometimes see their full names and homes, according to a report from the St. Louis Post-Dispatch.
There were about 700 rides given by Gargac since March through Uber and Lyft and almost all of them were recorded, the St. Louis Post-Dispatch reports. Gargac's Twitch account, "JustSmurf," was pulled from the website this weekend.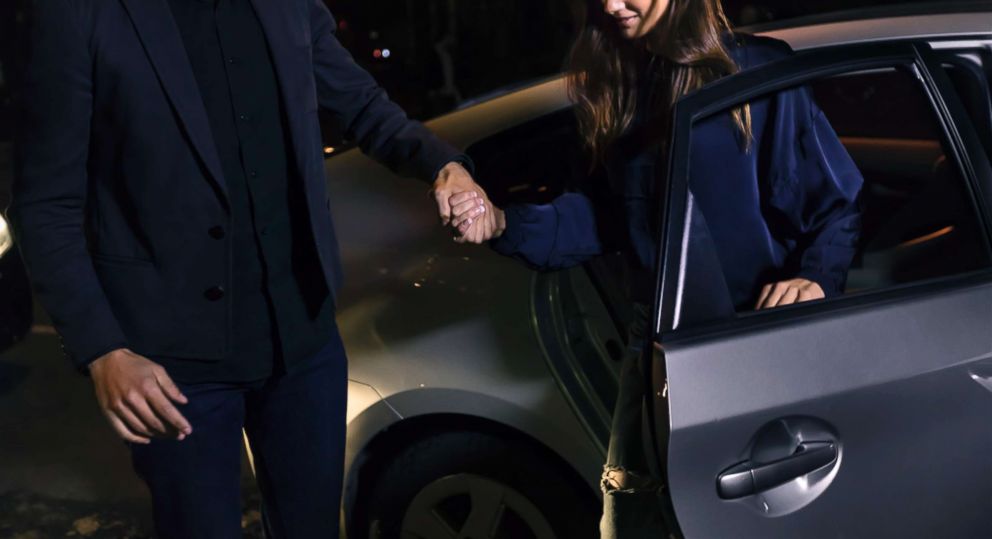 "This is one of those areas where the law hasn't caught up with the technology very well," Stewart said. "I think every one of us would expect that we are private when we're in the back of a taxi, or an Uber, or something like that. We are not expecting to be broadcast, recorded, livestreamed."
Although Gargac will likely be free from criminal liability, Stewart told "Start Here" the Uber and Lyft driver could face lawsuits from people who were livestreamed.
"Particularly if there was something very private and embarrassing released about them," he said. "They could feasibly, plausibly bring a lawsuit against him."
Both Uber and Lyft said in statements that Gargac was deactivated from the ride-sharing apps. An Uber spokesperson told ABC News: "The troubling behavior in the videos is not in line with our Community Guidelines. The driver's access to the app has been removed while we evaluate his partnership with Uber."
This story is featured on Monday's edition of ABC News' "Start Here" podcast.
"Start Here" is a daily ABC News podcast hosted by Brad Mielke featuring original reporting on stories that are driving the national conversation. Listen for FREE on the ABC News app, Apple Podcasts, TuneIn, Spotify, Stitcher, Google Play Music, or iHeartRadio. Ask Alexa: Play Start Here, or add the "Start Here" skill to your Flash Briefing.
Follow @StartHereABC on social for exclusive content, show updates and more: Twitter, Facebook, Instagram.