— -- A 30-year-old father who took refuge in a Phoenix church to avoid deportation is allowed to come home.
Jesus Berrones, who has been in the U.S. nearly all his life and has five American-born children, initially turned to a church in his hometown on Thursday after his request to immigration authorities extend his stay in the U.S. -- where he has lived for 28 years -- was denied, according to his lawyer.
Now, Immigration and Customs Enforcement (ICE) have granted Berrones a one-year stay, the agency said Monday.
"In an exercise of discretion, ICE has granted Jesus Armando Berrones-Balderas a one-year stay of removal on humanitarian grounds," ICE public affairs officer Yasmeen Pitts O'Keefe said in a statement. "ICE issued a previous one-year stay in June 2016. Berrones-Balderas, who has received a final order of removal, remains enrolled in the agency's Alternatives to Detention program, which requires him to regularly check in with the local ICE office."
Berrones' lawyer confirmed that he will be able to return home this evening without ICE interference.
But before ICE granted the stay, his family was terrified he'd been deported.
Berrones' 5-year-old son, who is battling leukemia, initially went with his father to the church, refusing to leave, said Berrones' wife, Sonia Berrones.
"My children are scared, they're terrified that their dad is going to be taken away," Sonia Berrones said earlier Monday.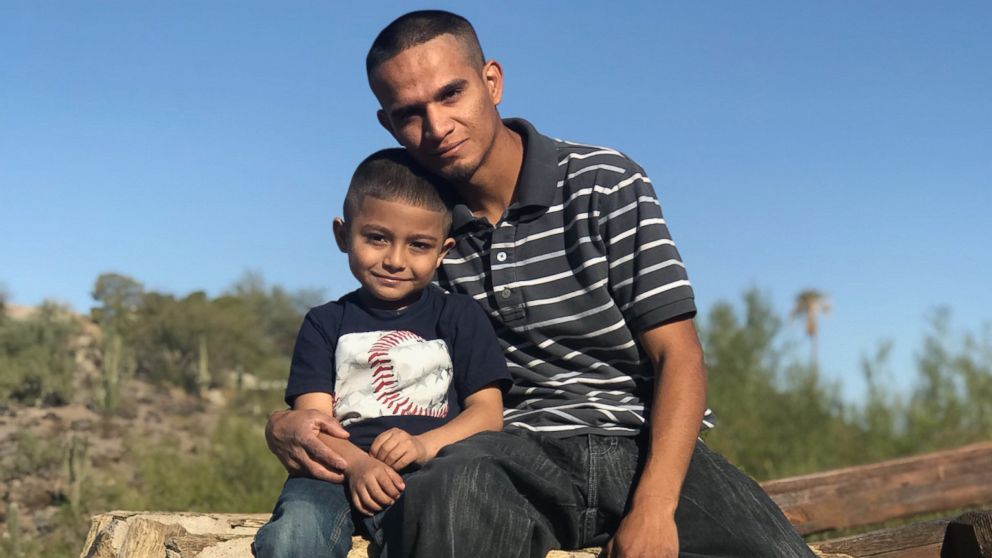 Jesus Berrones stayed in the church Monday rather than attend a scheduled meeting today with ICE for his deportation, according to him and his lawyer.
"I have to stay here for my family and help my son with his chemo treatment," Jesus Berrones told ABC News earlier on Monday. "I want to have a chance to be here legally, so I can fix my papers, and be with my family. They need me."
Jesus Berrones, who works in furniture reupholstery and air conditioner installation, was brought to the U.S. illegally in 1989 when he was about a year old from San Luis Potosi, Mexico, his lawyer, Garrett Wilkes, said.
Wilkes said Jesus Berrones was deported twice in the past, once after he was taken into custody in 2006 when got caught driving without a driver's license, and another time in 2010 involving a traffic citation. Both times, he illegally re-entered the United States to rejoin his family.
In 2016, Jesus Berrones was granted a stay of removal for a full year. He then checked back in with ICE in the summer of 2017 and was told he was no longer a deportation priority and that it was unnecessary for him to refile for his extensions.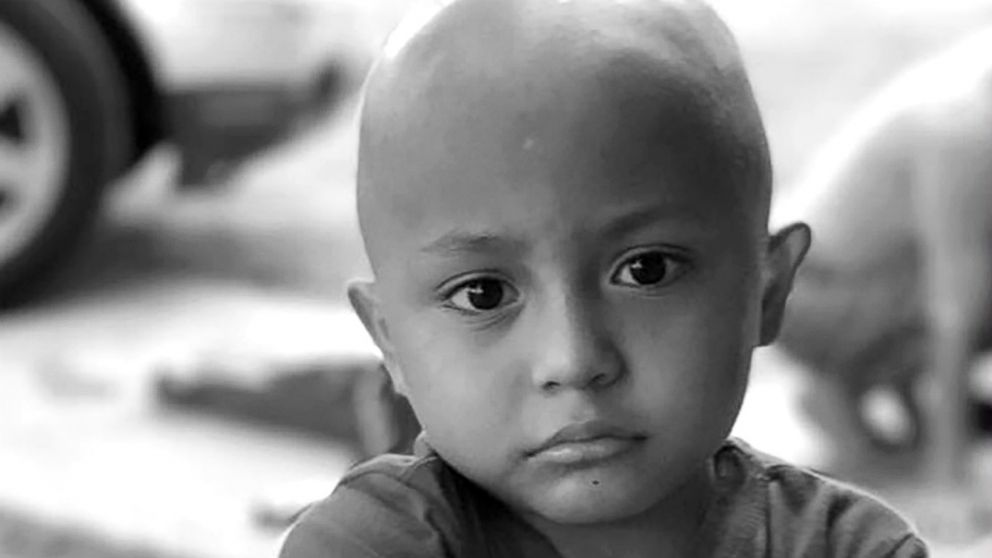 But in December, a month after the election of President Donald Trump, Jesus Berrones was told by authorities that he was going to get deported, with no reasons specified, Wilkes said.
The lawyer immediately refiled for an extension, but it was denied Feb. 8. Jesus Berrones then sought refuge at Shadow Rock United Church of Christ.
"He's very quiet, seems very gentle and he loves his family," the church's senior minister, Rev. Ken Heintzelman, told ABC News earlier Monday.
Opening the church's doors to Berrones is in keeping with the church's mission "to keep families together and keep people safe," Heintzelman said.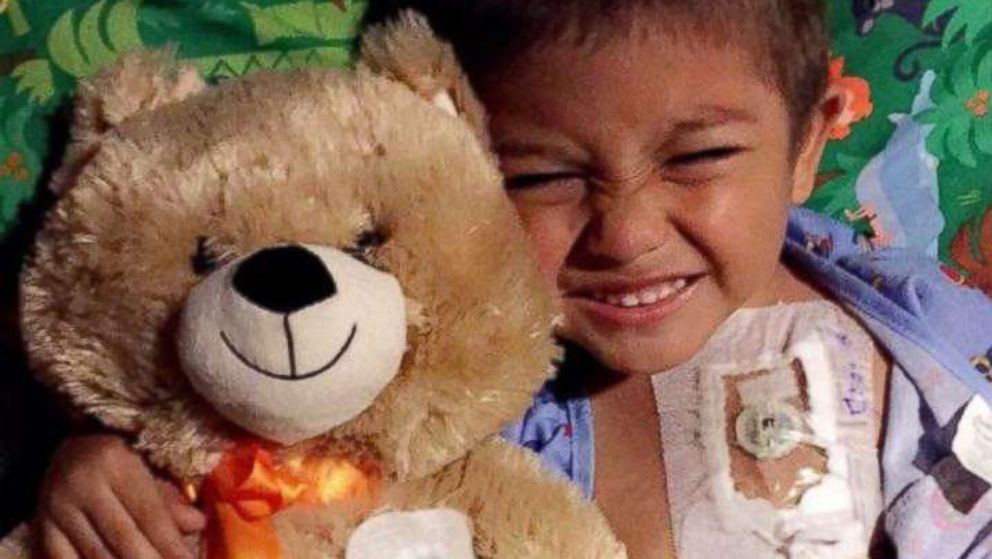 Shadow Rock has given refuge to six other immigrants prior to Berrones, the minister said.
Sonia Berrones said Monday that although her family had received overwhelming support, she had also seen some negative comments online criticizing her husband's actions and their choice to have multiple children.
These people "don't know what's going on in our lives, they don't know what it's like when someone's taken from their country, their home," she said tearfully.
Jesus Berrones' family visited him at the church every day since Friday.
"They are good neighbors, good people," Heintzelman said earlier on Monday. "But honestly I hope they're not here for long. He's the main breadwinner and he needs to go back to work; he wants to work."