— -- A United Airlines flight skidded off the runway in icy weather conditions early this morning at the airport in Green Bay, Wisconsin.
The United Airlines Flight 878 was landing at Green Bay–Austin Straubel International Airport at approximately 3 a.m. CT when it "ran off the end of the runway by about 250 feet," according to a statement from the airport. There were 180 passengers and seven crew members aboard the Boeing 737-900 at the time.
There were no injuries and everyone was safely evacuated, the airport said.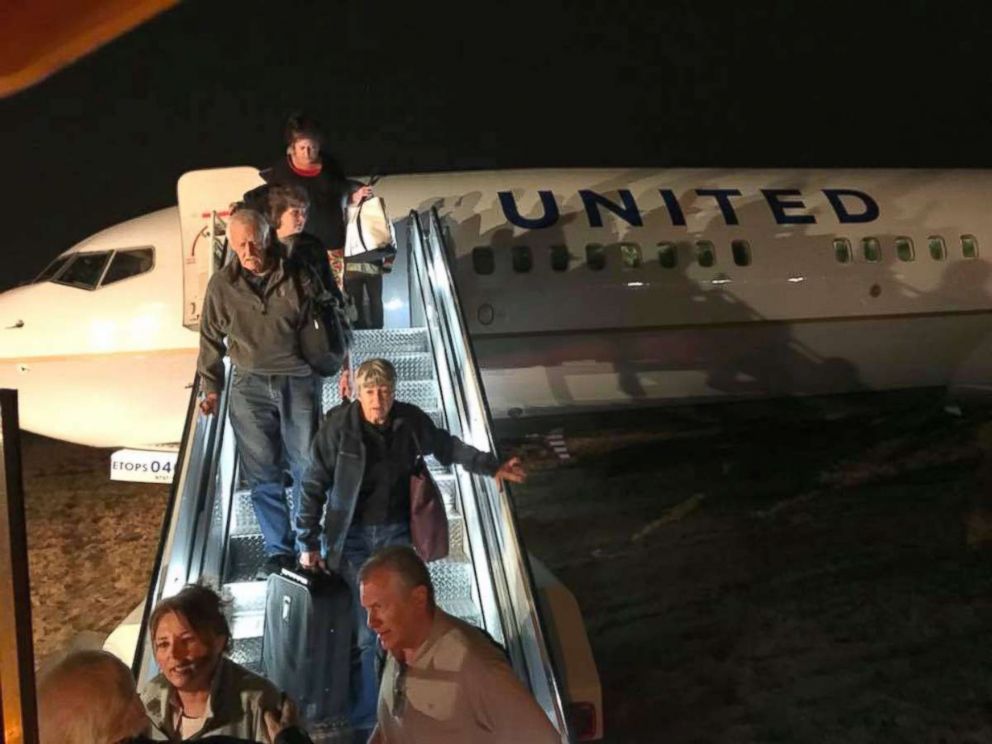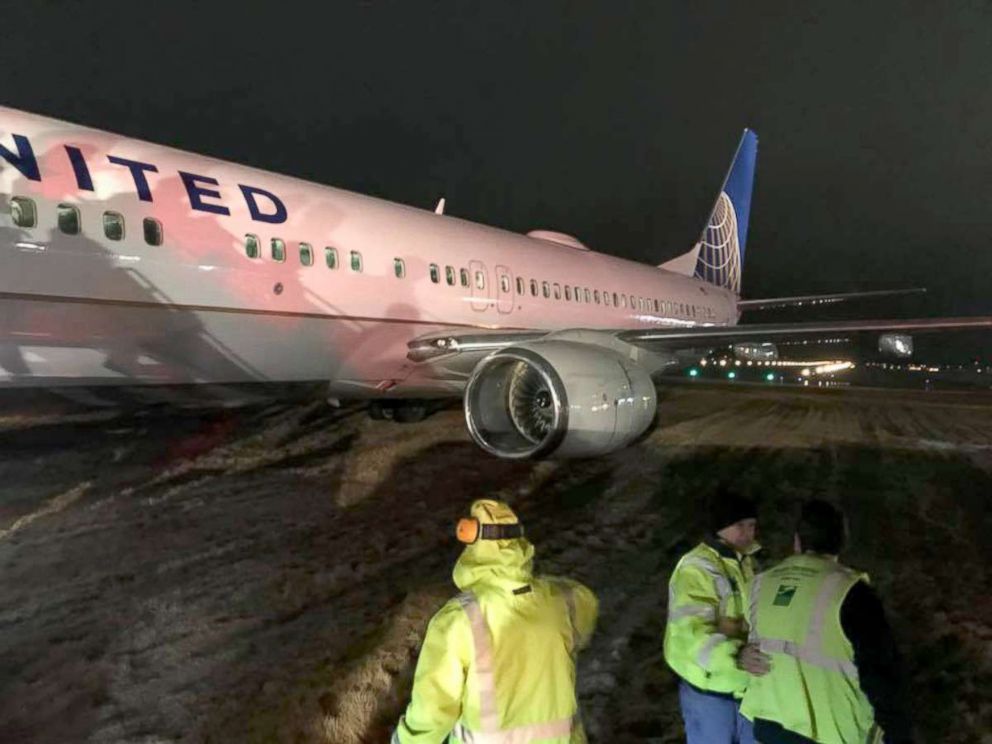 The flight had left George Bush Intercontinental Airport in Houston and was destined for Minneapolis–Saint Paul International Airport. But the plane was "apparently diverted" to the Green Bay airport due to "bad weather." The incident was reported to the Federal Aviation Administration, and alternate transportation was arranged for the passengers, according to the airport's statement.
It was unclear what exactly caused the incident. Green Bay experienced cold temperatures around 33 degrees Fahrenheit and freezing rain throughout much of Thursday night, according to ABC News meteorologists.