The University of Alabama basketball player charged with murder over the weekend did not shoot the 23-year-old victim, but instead provided the handgun, according to a court document filed Tuesday.
Darius Miles, who has since been dismissed from the team, admitted to giving the weapon to Michael Davis, the alleged shooter, "immediately prior to the shooting," according to a deposition filed by a Tuscaloosa investigator.
Jamea Jonae Harris, the victim, died shortly after being struck while sitting in the passenger seat of a stopped vehicle.
Miles was among two suspects arrested and charged with capital murder on Sunday in connection with a deadly shooting near the campus, authorities said.
Both the University of Alabama and its athletics department confirmed in separate statements that Miles, a 21-year-old student-athlete who played forward for the Crimson Tide, "has been removed from campus" and "is no longer a member of the Alabama men's basketball team" in light of the charge against him.
"The University of Alabama's utmost priority is the safety and well-being of the campus community. We are grieved by the incident that occurred near campus last night and extend our deepest condolences to the victim's family and friends," the University of Alabama said in a statement Sunday. "We are grateful for the quick and thorough response of law enforcement and emergency response teams, and we will continue to fully support the ongoing investigation.
"We were made aware of the recent charge against student-athlete Darius Miles; he has been removed from campus and is no longer a member of the Alabama men's basketball team."
"First and foremost, we extend our deepest sympathies to the family and friends of the victim from last night's incident," University of Alabama Athletics said in a statement Sunday. "We were made aware of the recent charge against student-athlete Darius Miles, and he is no longer a member of the Alabama men's basketball team. Athletics, in conjunction with the University, is fully cooperating with this investigation."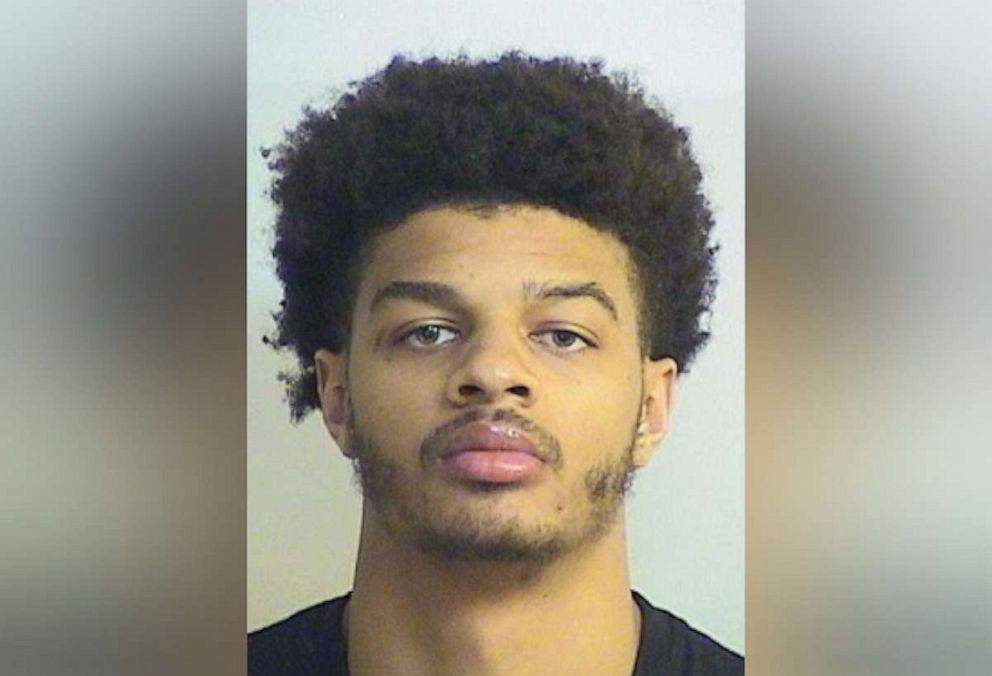 The charge stems from a fatal shooting that occurred near the University of Alabama campus in Tuscaloosa early Sunday, according to a press release from the Tuscaloosa Police Department. Officers from both the Tuscaloosa Police Department and the University of Alabama Police Department were dispatched to the Walk of Champions at Bryant-Denny Stadium at approximately 1:45 a.m. local time, after a car had stopped there for help upon seeing a police-marked vehicle.
Inside the car, officers found a male driver who was apparently unharmed and a woman who had been shot dead. The driver told police that, while traveling in the area of Grace Street and University Boulevard, their vehicle had been shot into and he had returned fire in self-defense, possibly striking a suspect. He continued to drive until stopping for help at the Walk of Champions, police said.
Police identified the deceased victim as Harris, 23, of Birmingham, who was not affiliated with the University of Alabama.
After speaking with multiple witnesses and reviewing surveillance video, investigators identified a pair of suspects: Miles, who is from Washington, D.C., and Michael Lynn Davis, 20, of Maryland's Charles County, who is not affiliated with the University of Alabama. Investigators located and interviewed both suspects, one of whom was found to have indeed been struck by gunfire and had a non-life-threatening wound, according to police.
Police subsequently arrested the two suspects and charged them with capital murder. Investigators believe the deadly shooting was a result of a minor argument between the victims and the suspects after encountering each other, police said.
"Darius Miles and his family are heartbroken tonight over the death of Jamea Harris," Miles' lawyer, William C. White, said in a statement. "While Darius has been accused of being involved with this tragedy, he maintains his innocence and looks forward to his day in court. Our firm's own investigation is ongoing, and no further statement will be made at this time."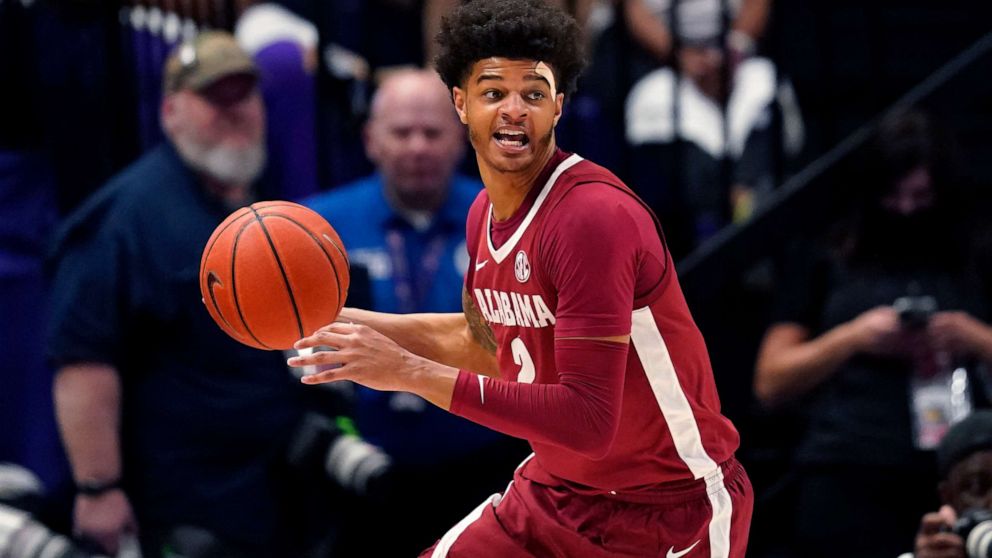 Both Miles and Davis were booked into the Tuscaloosa County Jail without bond, according to police and online jail records.
University of Alabama basketball coach Nate Oats spoke to reporters on Monday, addressing Miles' arrest and expulsion from the team.
"I just want to start today by offering our deepest condolences to the family and friends of Jamea Jonae Harris," Oats said. "A young woman, daughter and mother who was taken away too soon from a senseless act."
Oats called the situation a "tragedy" but did not answer any questions about the investigation.
Miles, who was in his third year with the Crimson Tide, played sparingly in six games this season. He had not played since a Dec. 20 game against Jackson State. However, Miles played in 30 games last season and started three, while averaging 5.8 points and 3.3 rebounds per game.
Alabama is currently 15-2 and ranked No. 4 in the country.
ABC News' Will McDuffie and Matt Foster contributed to this report.