USC president to resign over scandal involving former campus gynecologist
"We have heard the message that something is broken."
USC President C.L. Max Nikias is stepping down over a scandal involving a former campus gynecologist, the school's board of trustees announced Friday.
In a letter to students and faculty members, Rick Caruso, chairman of the Subcommitee of the Executive Committee, said Nikias and the board "agreed to begin an orderly transition and commence the process of selecting a new president."
"We appreciate the voices of the many members of the university community who have expressed indignation from the harm inflicted on our students by Dr. Tyndall," Caruso wrote in a letter to USC students and staff. "As a father of USC students, an alumnus, and a member of the USC community, I share your outrage and understand the frustration and anger regarding the situation with the former physician."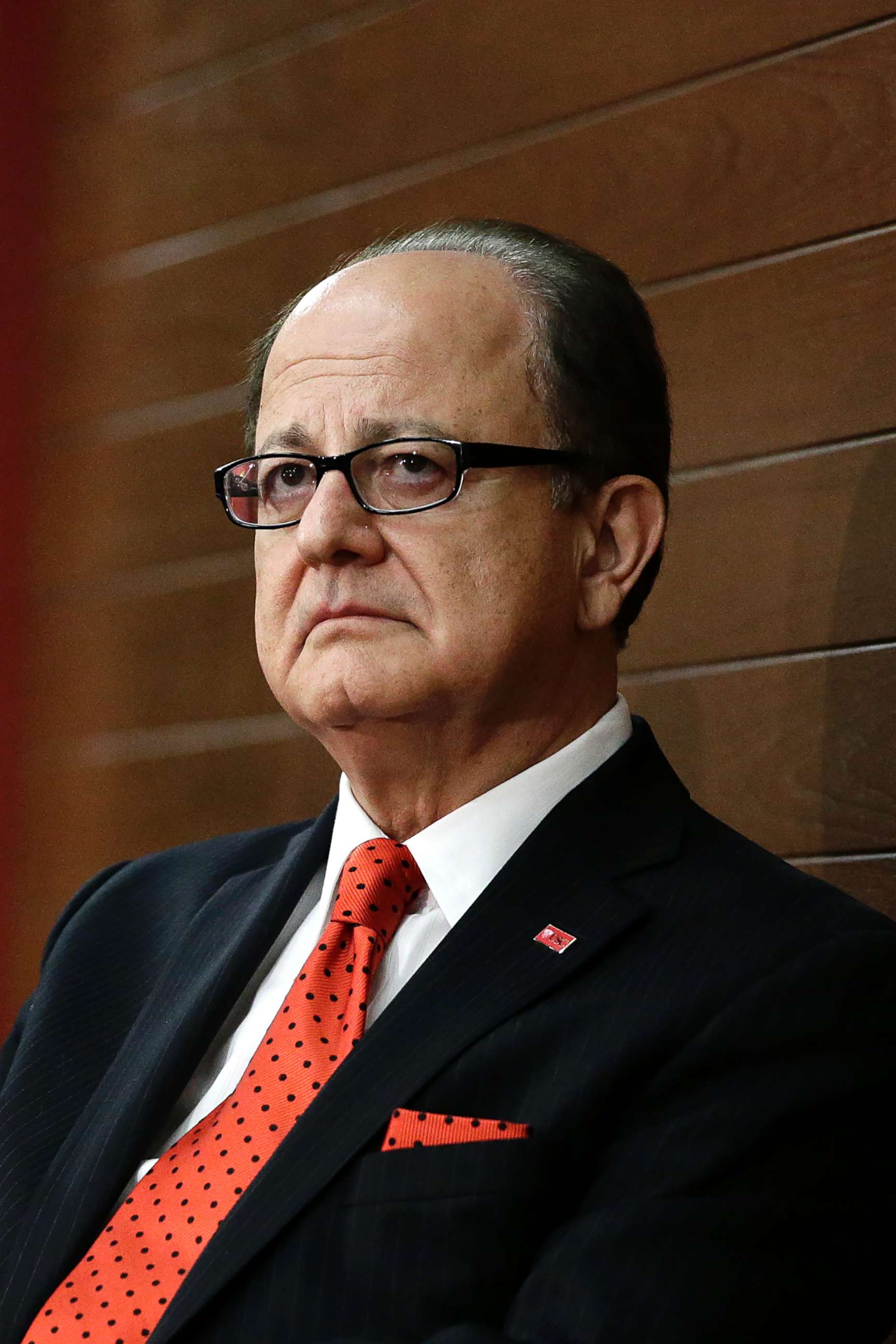 Two class action lawsuits were filed against USC on Thursday by the law firm Janet, Janet and Suggs "on behalf of thousands of female students who were allegedly sexually abused and illicitly photographed by a USC OB/GYN," according to the firm.
Earlier this week, hundreds of faculty members called for Nikias to resign over his handling of sexual abuse allegations against former campus gynecologist Dr. George Tyndall, saying Nikia lacked the "moral authority" to oversee the investigation.
At least six women have sued the university, alleging Tyndall had molested them and took illicit photos during examinations.
"We have heard the message that something is broken and that urgent and profound actions are needed," Caruso wrote in the letter announcing Nikias' resignation. The date of his planned exit was not announced.
Tyndall, who spent 30 years at the USC health clinic, denied wrongdoing in interviews with the Los Angeles Times.