Robb Elementary School fourth-grade teacher Arnulfo "Arnie" Reyes was watching a movie with 11 of his students when he heard shots ring out on May 24, 2022. He instructed the children to get under the table and act like they were asleep. When Reyes turned around, he saw a gunman standing there -- and the shooter then started firing.
Reyes was shot twice. All of the students who were in his classroom were killed. Across Reyes' room and an adjoining classroom, 19 children and two teachers were murdered.
Uvalde:365 is a continuing ABC News series reported from Uvalde and focused on the Texas community and how it forges on in the shadow of tragedy.
My name is Arnie Reyes. I am a survivor from Robb Elementary. I was in Room 111, and I was there that day on 5/24/22. ...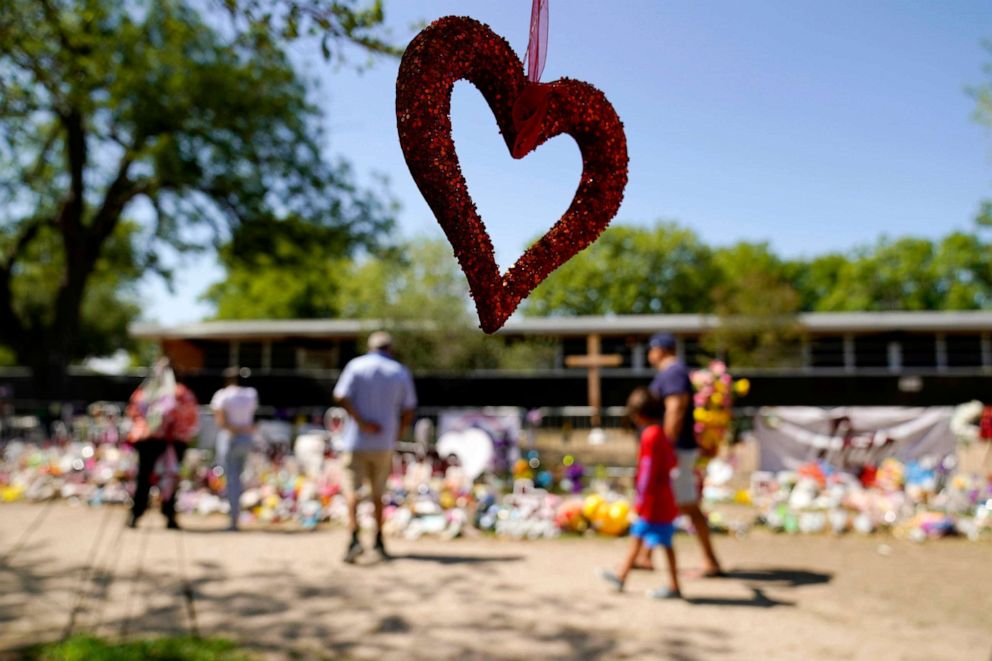 The hard thing for me has been, as a teacher, as an educator, you never think about losing a student. But to lose 11 at a time, at one single time, and then to lose your coworkers that worked right beside you, I mean, it's a lot at once.
A lot of the survivors, we still have to live with it, you know, the pain, the suffering.
Well, physically, if you looked at me, you probably thought I went to war. 'Cause I look at my arm, and of course it's a constant reminder of what happened that day.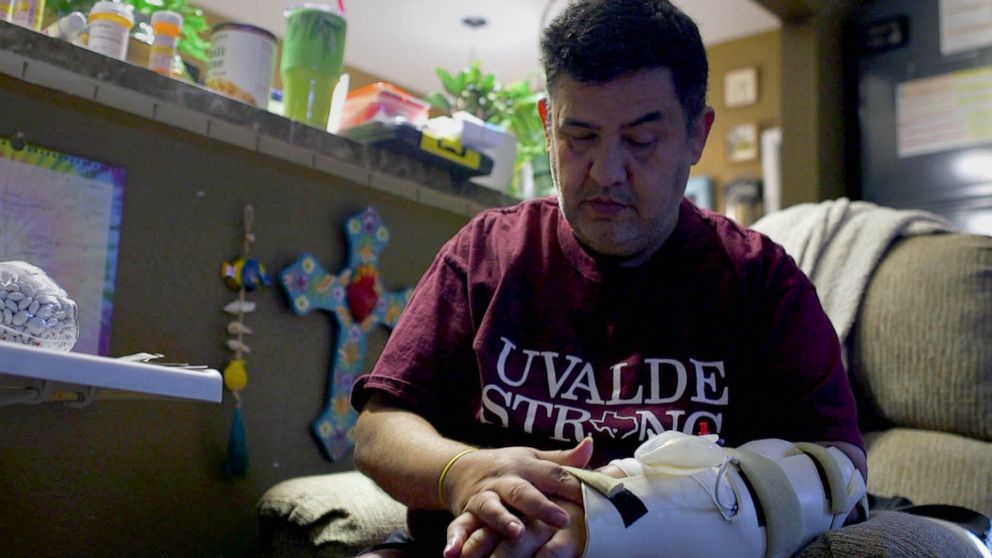 I've come to accept it, you know? At first I wasn't too happy about it, but some of the students lost limbs, their faces. I'm glad that, you know, that I'm still here. I do it in their honor. ...
Education is so important to me. You don't know who you have sitting in your classroom -- they could be the next, you know, Einstein.
So who's to say that one of these angels couldn't have gone and found a cure for cancer? We don't know. So why not save them? 'Cause they might be able to save us in the future. There's just some things worth doing.
Interviews have been condensed for length