When Jazmin Cazares graduates high school this spring, she won't have her little sister, Jackie, there to cheer her on.
Jackie, a 9-year-old who adored her big sister, was among the 19 students and two teachers killed in the May 2022 elementary school mass shooting in Uvalde, Texas.
In the year that followed, Jazmin channeled her pain into activism. She has balanced her classwork with gun reform advocacy, which included testifying in front of Texas lawmakers and speaking alongside the March for Our Lives leaders.
Uvalde:365 is a continuing ABC News series reported from Uvalde and focused on the Texas community and how it forges on in the shadow of tragedy.
She was my little sister. She just wanted to be grown up.
I just don't understand how badly these people [politicians and law enforcement] failed us. And not just the families -- these children, 'cause they're gone. And especially the surviving children that are gonna have to live with this trauma for the rest of their lives.
I can't think of anything else other than just cowardice. ... Just plain cowardice... I couldn't even feel sad just because of how angry I was. ...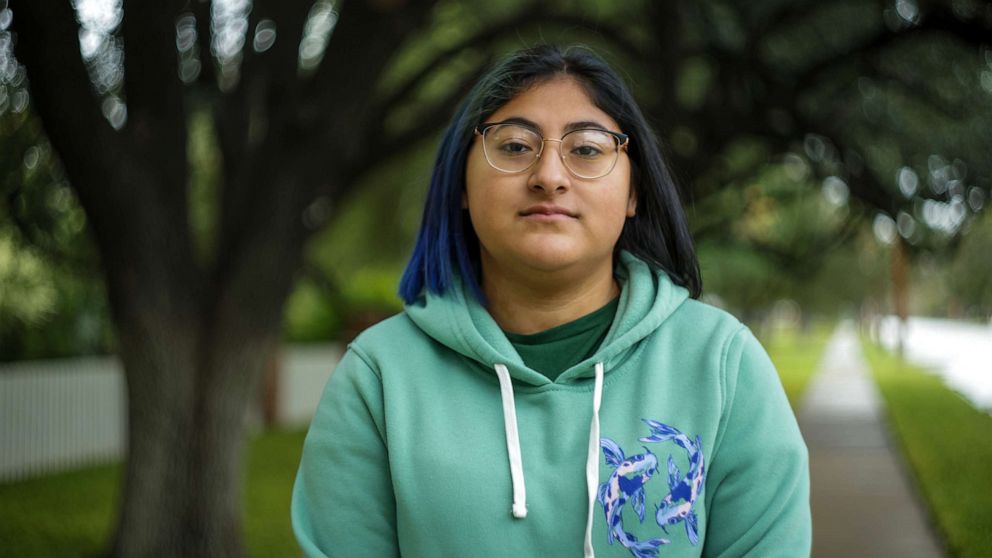 Nobody deserves to be going through this. And if we don't change something, you could be going through this. ...
Nothing is going to be able to bring my sister back, which is what we would've wanted. But justice is making sure this doesn't happen to somebody else. ...
We will not back down from this fight -- and we sure as hell will not let our children be forgotten.
Interviews have been condensed for length