Suspect in LA deputy killing confesses: Sources
Deputy Ryan Clinkunbroomer was 30 years old.
Multiple law enforcement sources who spoke on condition of anonymity because they were not authorized to discuss the ongoing investigation told ABC News on Monday night that suspect Kevin Salazar has confessed to sheriff's investigators in the murder of Los Angeles County Sheriff's Deputy Ryan Clinkunbroomer.
The motive for the murder of the deputy, which happened on Saturday night in Palmdale, remains unclear to investigators, the sources said. His mother claims her son has mental illness and had tried to get him help for years.
It wasn't immediately clear if Salazar has legal representation.
Salazar was arrested Monday morning after barricading himself inside a house for several hours, Sheriff Robert Luna said at a news conference earlier in the day.
Deputy Clinkunbroomer was fatally shot around 6 p.m. Saturday.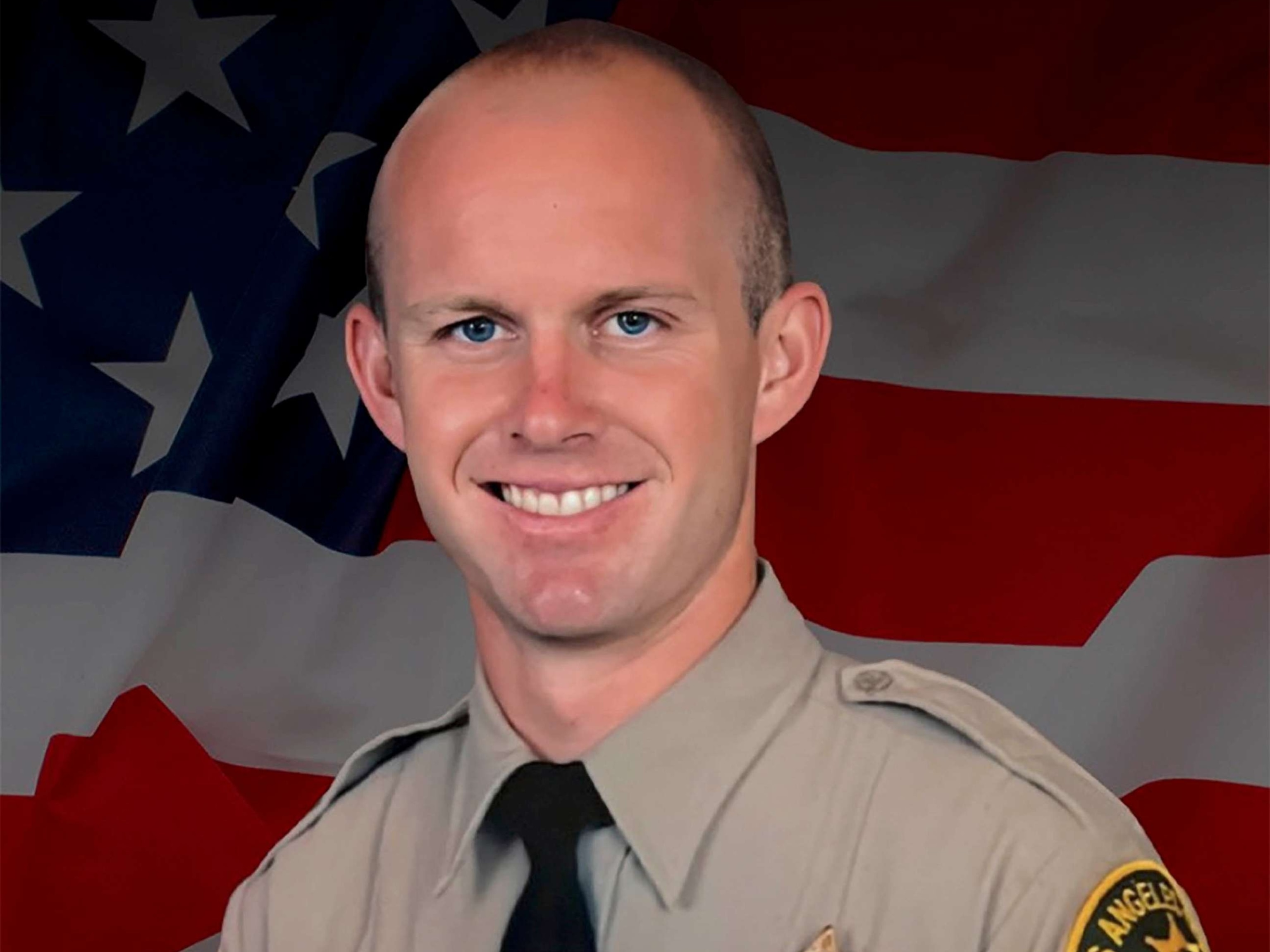 Clinkunbroomer, who was on duty, was in uniform and stopped at a red light outside the Palmdale Sheriff's Station when a gray Toyota Corolla pulled up alongside his patrol car, authorities said.
After the Corolla drove away, Clinkunbroomer's cruiser remained at the light, where a "good Samaritan discovered him unconscious in his vehicle and promptly alerted Palmdale Station personnel," authorities said.
Clinkunbroomer, 30, was hospitalized and later died of his injuries, police said.
Clinkunbroomer was "ambushed by a coward," the sheriff said Monday, adding at the time that a motive was unknown.
"Ryan's family will never see him again," the sheriff said, overcome with emotion.
"Our son Ryan was a dedicated, hard-working deputy sheriff," Clinkunbroomer's family said in a statement read on Monday by the sheriff.
"Ryan was recently engaged to the love of his life," his family said, and he made "the ultimate sacrifice."
Investigators on Sunday had asked for information about the Toyota Corolla, which they described as a dark-colored sedan with a model year between 2006 and 2012. It was being sought as a "vehicle of interest," according to a special bulletin.
Sharing details on the Corolla led investigators to the suspect and the car of interest, the sheriff said Monday.
Luna said Monday that authorities are confident they have the right suspect in custody, but the sheriff said he's "still asking people to come forward and give us any piece of information they believe that they have" as the case moves to the prosecution phase. No other suspects are believed to be involved, the sheriff said.
Sources told ABC News investigators are now actively looking for any accounts suspect Salazar had on social media and in gaming. No signs of extremism or radicalization have been found, but it's believed he may have been active in the world of gaming.
Since the arrest only happened in the morning and moved very quickly overnight, the work digging into his background is underway Monday afternoon.
Asked by ABC News if the attack was random, the sheriff said it was not clear.
"I have no doubt that our homicide investigators will get to the bottom of why something that makes absolutely no sense occurred," he said.
Clinkunbroomer was an eight-year veteran of the sheriff's office who "served the Palmdale and Antelope Valley communities without absolute distinction," Luna wrote on social media.
"He was a third generation deputy. His father and grandfather served with us," the sheriff wrote. "He was cowardly shot while working tirelessly to serve our community."
"Our hearts go out to his family. We cannot fully understand their pain, but we will stand with them," the sheriff said.
ABC's Alex Stone reports:
ABC News' Will Carr, Connor Burton, Amanda M. Morris and Marilyn Heck contributed to this report.