— -- Arthur Woodson and George Grundy II journeyed more than 18 hours from their home in Flint, Michigan, to the protests at Standing Rock in North Dakota by car, hoping to help protect the water on the reservation where the the Sioux Native American tribe lives. When they returned, crossing six states to get there, they brought with them a renewed focus on the battle to protect their own water supply in Flint, as well as a commitment from other veterans to join the fight.
"I had a beautiful experience and met beautiful people out there," Grundy, a Marine Corps veteran who served in Afghanistan, told ABC News about his experience joining the protests at Standing Rock.
Woodson and Grundy said that Veterans for Standing Rock, the group of at least 2,000 U.S. military veterans who arrived in North Dakota amid frigid cold temperatures last weekend to demonstrate against the controversial Dakota Access oil pipeline, immediately saw parallels to the experience of the Native Americans at Standing Rock to the community of Flint, where elevated lead levels were found in the municipal water system last year, creating a health crisis.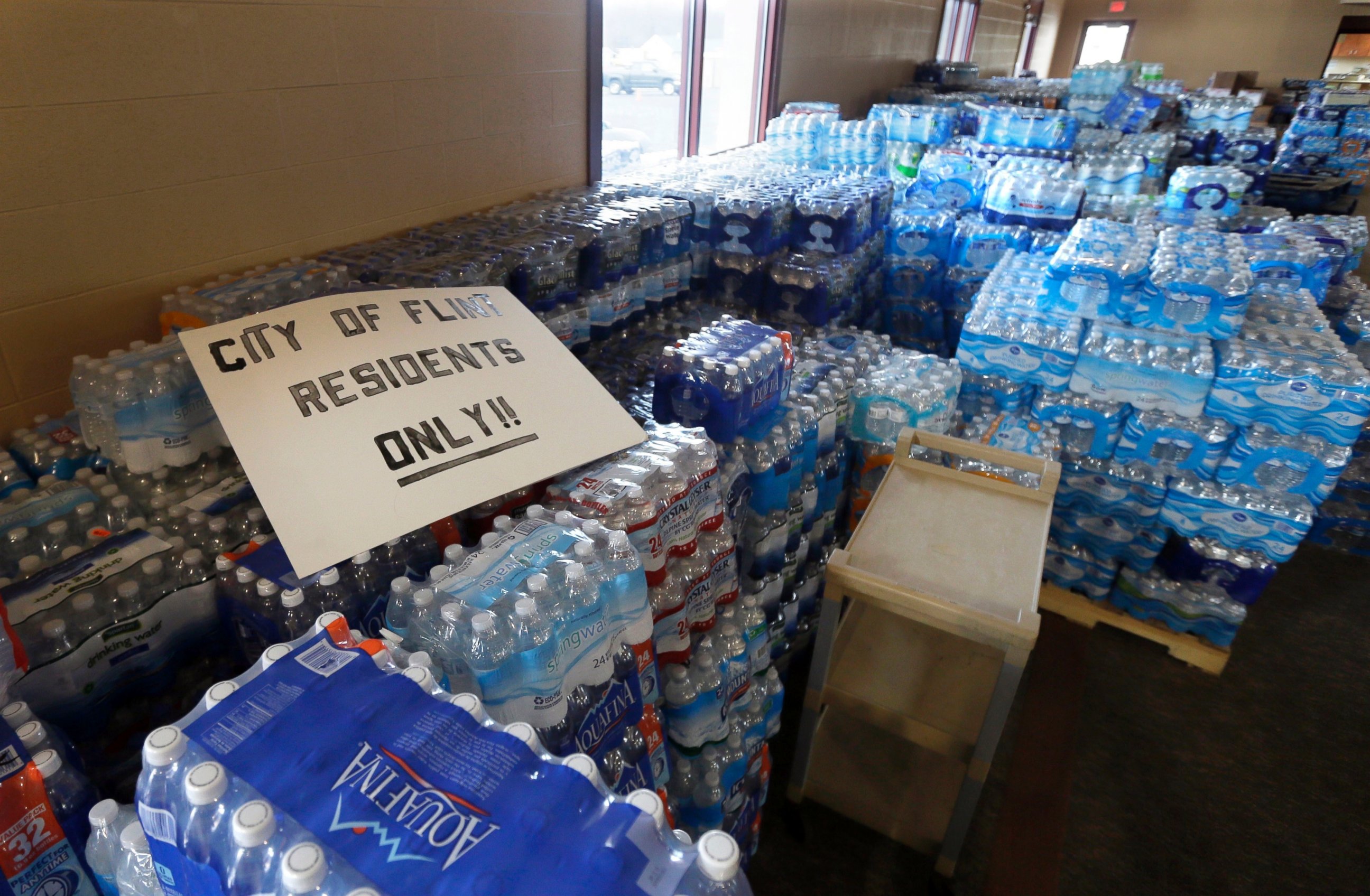 The announcement Sunday afternoon that the U.S. Army Corps of Engineers would not approve an easement of the proposed Dakota Access Pipeline to cross under Lake Oahe in North Dakota marked a major victory for the Native American tribes and thousands of environmentalists and other activists who have demonstrated in solidarity with their cause. But it did not necessarily signal an end to their struggle. President-elect Donald Trump has voiced support for the completion of the 1,172-mile pipeline, and Energy Transfer Partners, the company behind it, remains eager to proceed with the work.
Still, the temporary victory spurred the veterans to start thinking about other injustices to fight.
Woodson and Grundy, who were both born and raised in Flint and traveled to Standing Rock along with Jiquanda Johnson, a Flint-based reporter from local news site mlive.com, said that T-shirts they wore to the protests -- bearing slogans like "Flint Lives Matter" and "Dying for a Drink" -- helped steer the conversation among veterans to taking their efforts to Flint.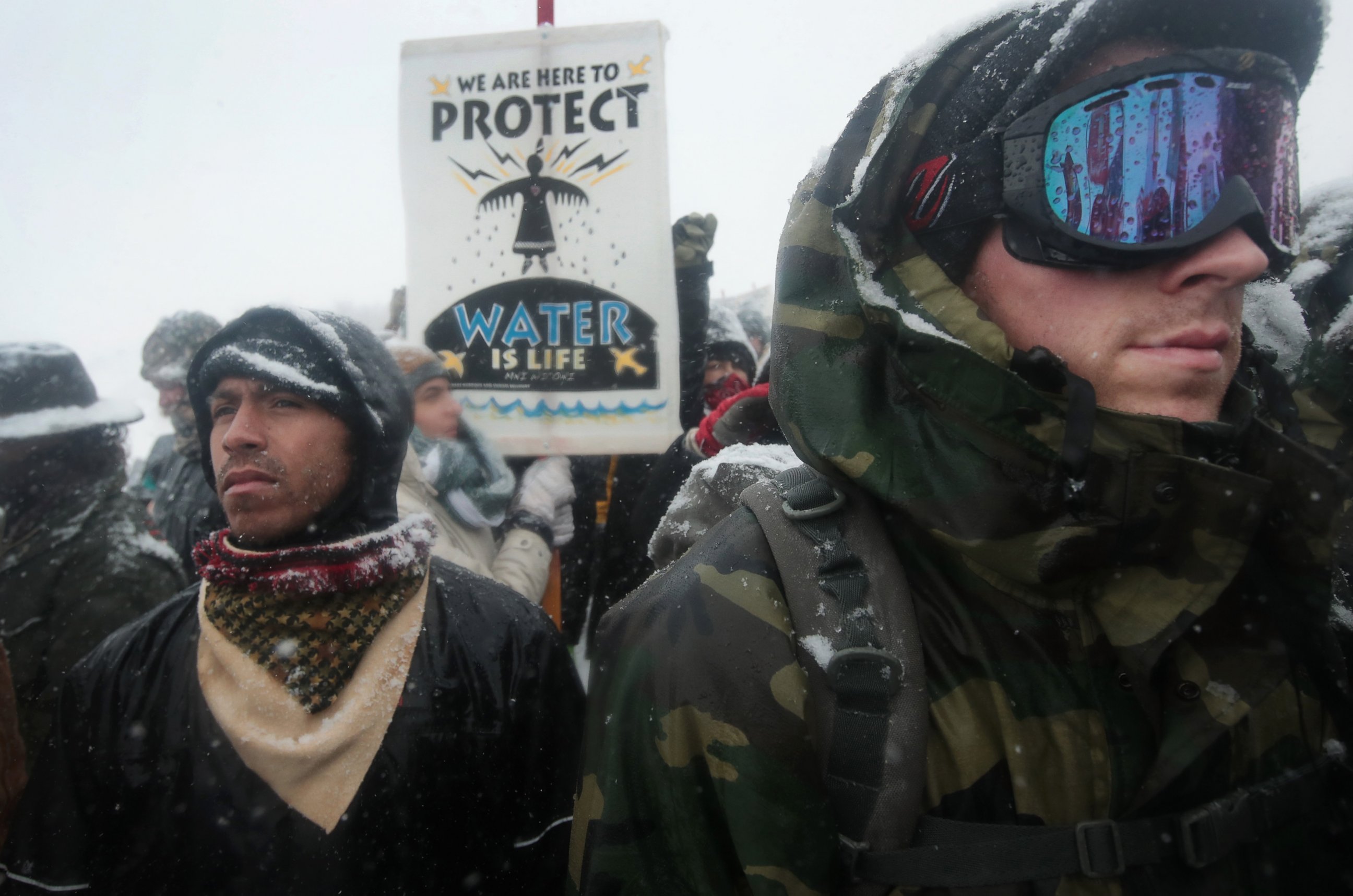 They said that a surplus of bottled water that was donated to Standing Rock protesters could not be used, and will be rerouted to Flint. Moreover, a meeting in Flint is being planned to decide how to incorporate the veterans to help spur action in Flint, Woodson and Grundy noted.
Veterans for Standing Rock, who were led by Wesley Clark Jr., the son of retired general and former presidential candidate Wesley Clark, were able to raise over $1 million through a GoFundMe account launched by Clark.
Clark told Johnson and mlive.com that the Michigan city would be targeted by the group as a new destination to organize.
"We don't know when we are going to be there but we will be heading to Flint," Clark Jr. told Johnson in a story for mlive.com. "This problem is all over the county. It's got to be more than veterans. People have been treated wrong in this county for a long time."
Woodson, an Army veteran who served in the first Iraq War, said he views the purpose of the burgeoning veteran protest movement in America as being able to "stand up to the elites and the 1 percent."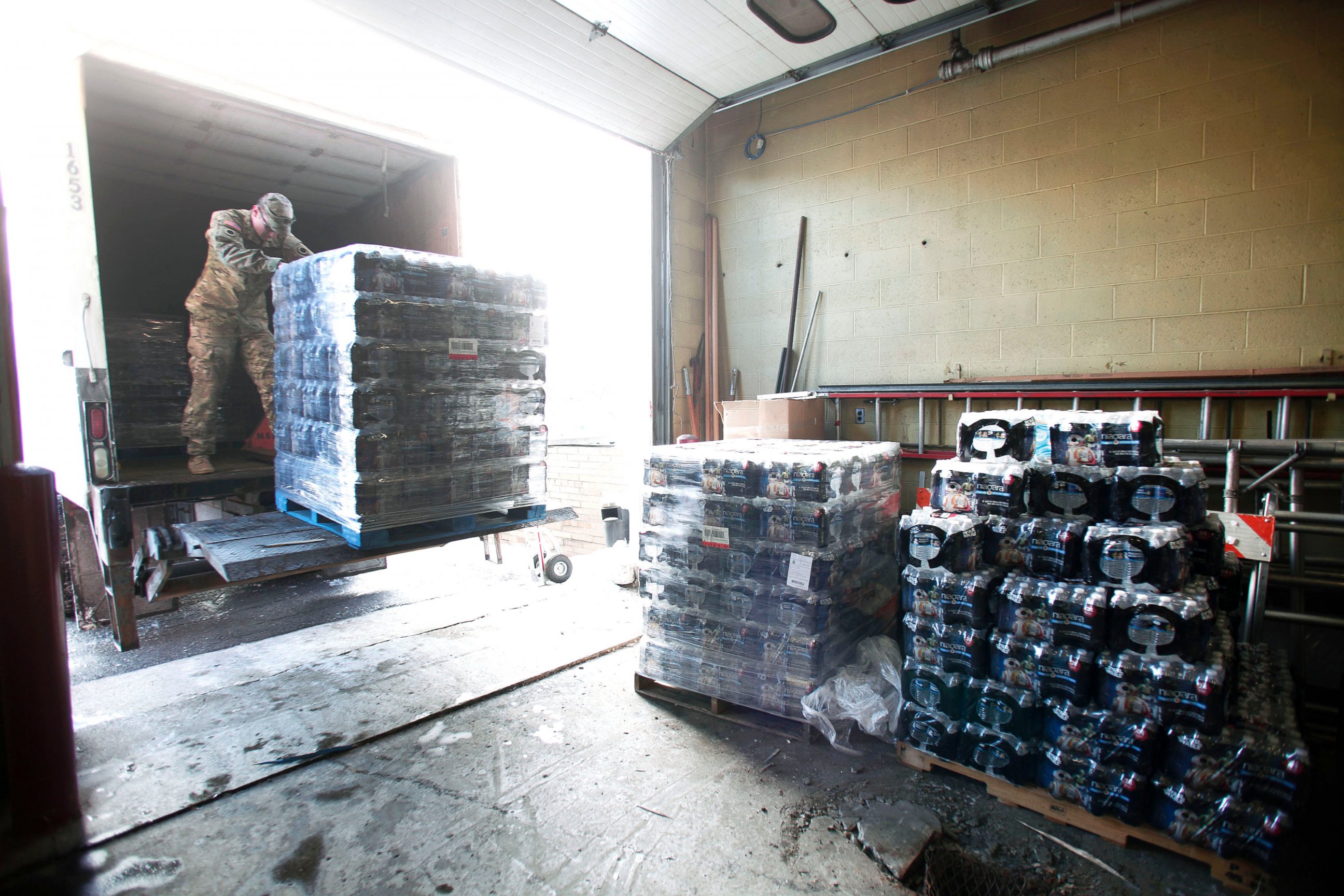 "You have to have money to have respect, and if you don't have respect in America now, you're a nobody. People will step on you," Woodson said, regarding the need for protest.
Grundy likened the ongoing crisis in Flint to a toothache, a sharp pain that people learn to live with for long stretches of time.
"You can still function but the tooth is always still hurt," he said of Flint. "Mental anguish, physical anguish."
He said that America had neglected Flint in a time of need, after the city put its country at the forefront of the automobile industry.
"I'm living in an area that shows what happens when capitalism doesn't want you anymore," he said. "Today, we're living now in the shadow of that success."
The preliminary meeting to decide on how best to deploy veterans to help Flint has been set for Saturday, Dec. 10, according to Woodson.