— -- One of the physicians shot during Friday's deadly rampage at a New York City hospital remains in critical condition following surgery, officials said.
At a Saturday morning news conference, Bronx-Lebanon Hospital Center's Physician-in-Chief Dr. Sridhar Chilimuri said the critically wounded doctor has already undergone extensive surgery there and will be transported to nearby Mount Sinai Hospital for additional surgery.
"We're watching to see how he develops," Chilimuri told reporters.
A medical student was also shot during the rampage Friday afternoon and remains in critical condition. Three other hospital staff members who were injured are now in stable condition, according to Chilimuri.
The sixth person injured was a patient at the hospital who remains in stable condition and may be released soon, Chilimuri said.
Chilimuri appeared optimistic that all victims will ultimately recover.
"We think we'll end up with good outcomes in the end," he told reporters.
The doctor killed in the rampage has been identified as 32-year-old Tracy Sin-Yee Tam, of Queens.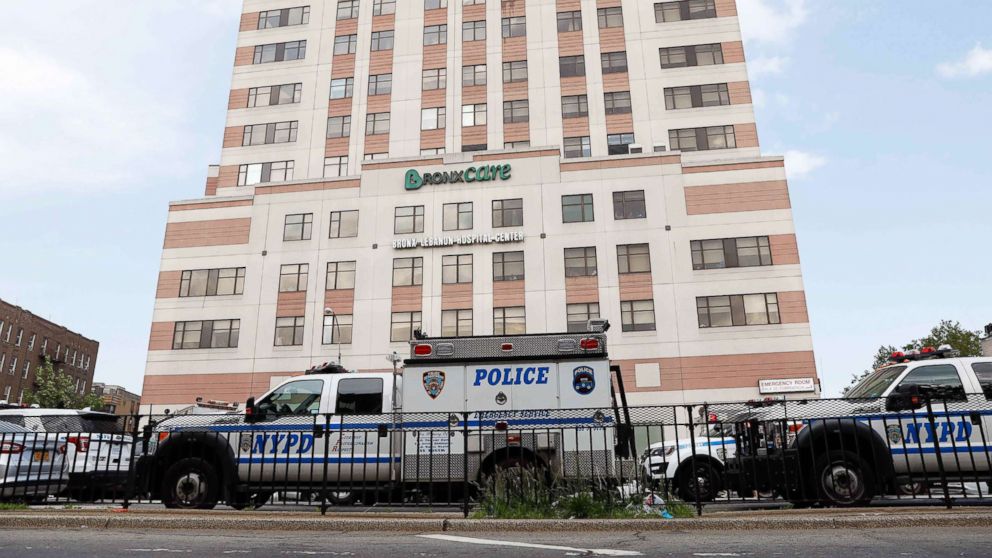 New York City Mayor Bill de Blasio called the shooting a "horrific" instance of what appeared to be workplace violence, leaving several victims "fighting for their lives."
Gunshots rang out at Bronx-Lebanon Hospital Center just before 3 p.m. Friday. According to police sources, the suspected gunman, Dr. Henry Bello, went to the hospital's 16th floor with an AR-15 assault rifle hidden under his white hospital coat to look for another doctor against whom he apparently harbored a longstanding grudge.
Bello allegedly posed as a doctor in order to enter the hospital. Hospital spokesman Errol Schneer said security usually check IDs and it's unclear how the suspect got through.
"There was no warning whatsoever that he would return or that he would ever take this kind of action," Schneer told reporters Saturday morning.
When he was told that the doctor wasn't there, Bello opened fire, the sources said, wounding six people.
Bello then went to the 17th floor, where he encountered Tam in a hallway and fatally shot her, according to the sources.
The alleged killer then attempted to set himself on fire, triggering the hospital's fire sprinklers, which quelled the flames. He then shot himself in the head, sources said.
The names of those injured have not been released.
At the Saturday morning conference, hospital officials said the doctor who was fatally shot had worked at Bronx-Lebanon Hospital Center for nearly a year. She was covering another physician's shift at the time of the shooting and normally would not have been there on that day, officials said.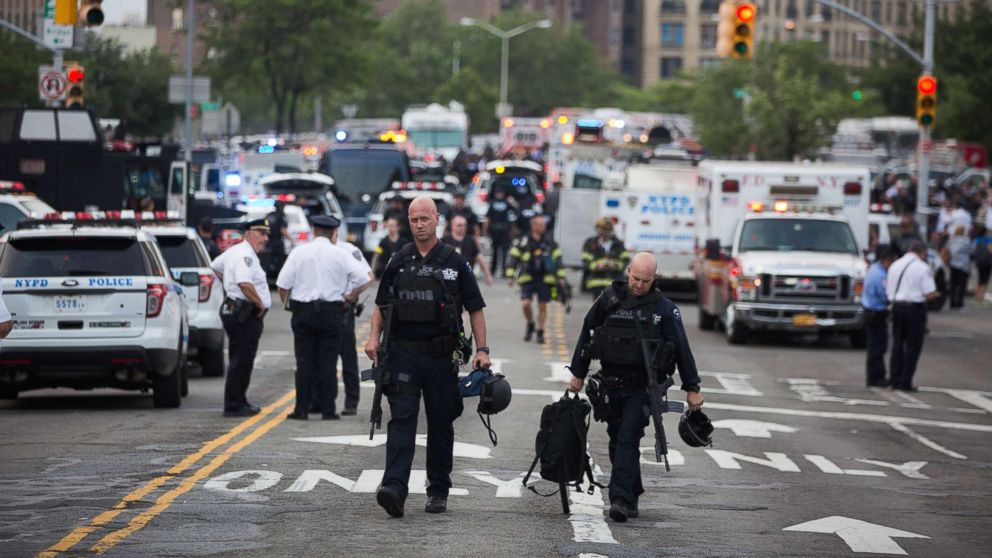 Chilimuri said the hospital was, in a sense, "well prepared" for such a shooting, as nurses and doctors immediately stepped up to tend to the wounded, evacuate patients and some even risked their own lives protecting those who couldn't be moved. He said hospital staff were able to move some 50 patients out of the hospital within 10 minutes.
"Everyone did what they had to do," Chilimuri told reporters. "They were protecting the patients while the remaining staff were taking care of people who were injured."
According to police sources Bello had four prior arrests, the most serious being for sexual abuse in August 2004 when he lifted a 23-year-old woman up by her crotch outside a building on Bleecker Street in downtown New York City.
Bello had previously pleaded guilty to unlawful imprisonment, a misdemeanor, and was sentenced to community service, the sources said.
In 2009, Bello was charged with unlawful surveillance for allegedly peering under a victim's clothing, according to the sources. And in 2003, he was charged with fare beating and burglary.
Further information on those cases, as well as the statuses, are still unavailable.
Bello began working at Bronx-Lebanon Hospital Center in August 2014, and the hospital wasn't aware of his criminal record at the time. He used to work on the hospital's 16th floor, where Friday's shooting occurred, according to Schneer.
Bello handed in his resignation in February 2015 in lieu of being terminated, Schneer said. Police sources Bello resigned before he was terminated amid allegations he sexually harassed a co-worker.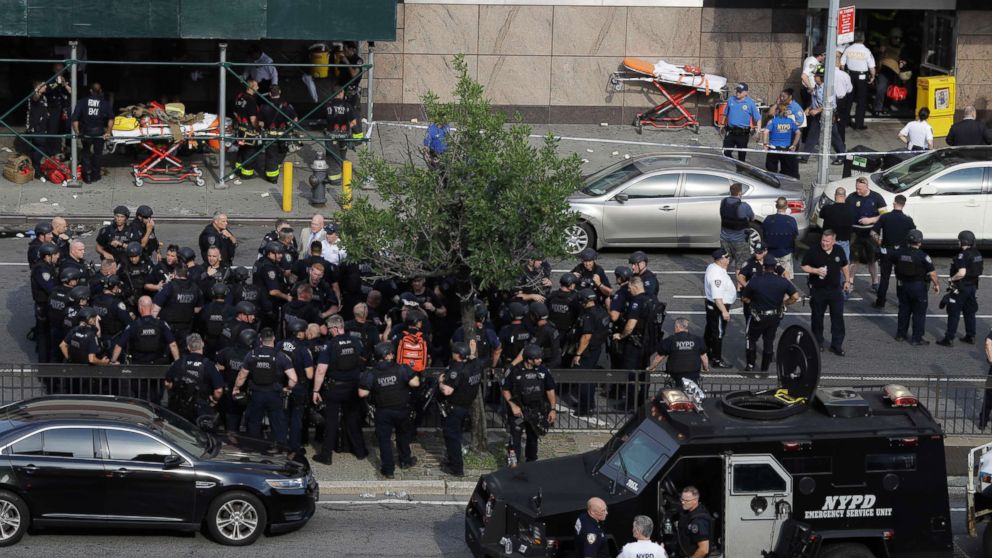 A 45-year-old Nigerian national, Bello attended medical school in the Caribbean, sources said. Although he wasn't a licensed doctor in the United States, he was working under a limited state-issued permit. He had previously been issued a pharmacy technician license in California in 2006, around the time he was at University of Southern California, according to the sources.
According to The New York Daily News, Bello sent an email to the newspaper just two hours before the shooting, in which he blamed his former workplace for ruining his career.
"This hospital terminated my road to a licensure to practice medicine," Bello wrote in the email, according to the Daily News. "First, I was told it was because I always kept to myself. Then it was because of an altercation with a nurse."
Bello continued, "Then I was told, it was because I threatened a colleague."
In the note, Bello accuses a specific female doctor, whose name was redacted from the email, of sending "an email to everybody telling them to file complaints against me so I can be terminated for being rude to her."
Bello then appears to blame a specific male doctor, whose name was also redacted, for "blocking" his dreams of furthering his career and wasting "$400,000 of my money."
ABC News' Tara Fowler and Michael Edison Hayden contributed to this report.