A video of a man climbing over the fence of a hippo's enclosure at the Los Angeles Zoo and slapping one of the females on its rear end surfaced on Twitter last week, prompting an investigation from the LAPD.
LAPD said they received a trespassing report last week in regards to the incident; however, since the hippo was unharmed, they can't charge the suspect with animal cruelty. Official charges have not been filed, police officials told ABC News.
The zoo patron illegally entered a restricted area and uploaded the video of him slapping the hippo on his social media account which is how the Zoo found out about the incident, the Los Angeles Zoo said in a statement. They reported the incident to LAPD immediately and installed a "no trespassing" sign at the hippo exhibit in hopes to "prevent copycat behaviors."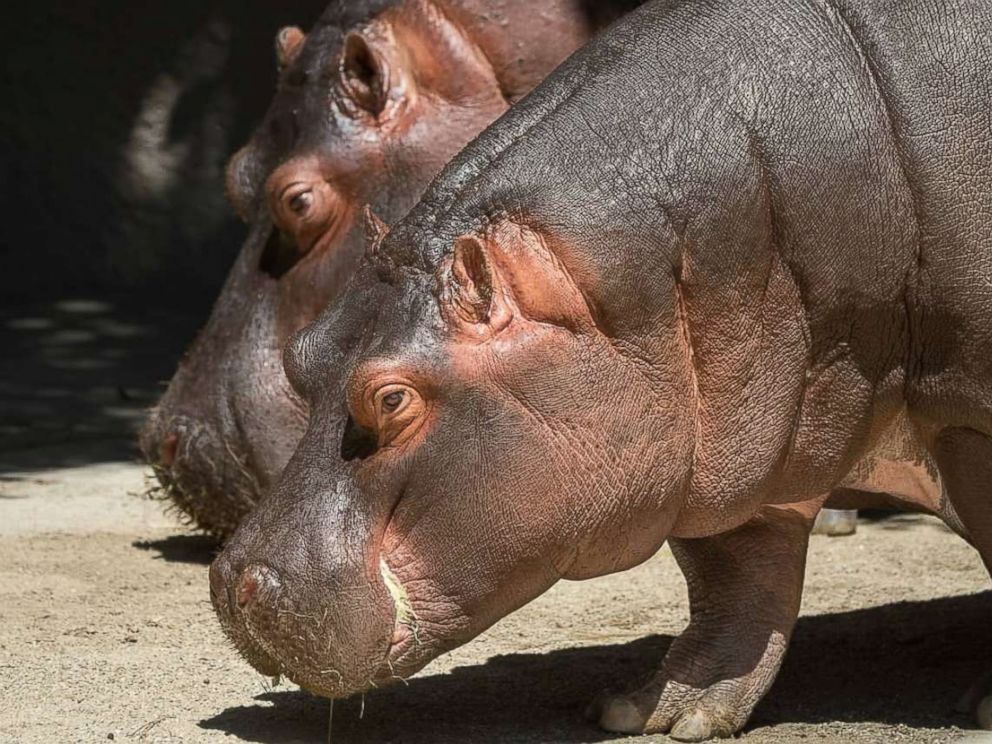 The video was taken from the opposite side of the enclosure. The man can be seen climbing over the fence, creeping towards the two hippos, Mara and Rosie. He then reached out to slap Rosie, which startled her mother, Mara, who can be seen lifting her head after she heard the smack. The man proceeded to run away quickly as he threw his hands up in the air in apparent celebration.
April Spurlock, the zoo's spokesperson, said this specific exhibit has been around since the zoo's opening in 1966, and was converted into a hippo enclosure in 2000.
The only other similar attempt took place in 2011, when an individual tried to cross over into an enclosure but was stopped by staff members before she could touch any animals.
The zoo wants to reiterate to the public that it's never acceptable for a guest to enter a habitat of any animal. It's a privilege to be able to observe these rare species in close proximity "but they are still wild animals and their space must be respected at all times," zoo officials said.
Although Mara, 15, and Rosie, 4, are "fairly mild mannered," Spurlock said, hippos are known to be unpredictable and dangerous animals despite some of the common misconceptions thinking of them as slow, friendly herbivores. Hippos kill more people in Africa each year than other animals like lions, leopards, buffaloes and rhinos combined, according to the Smithsonian.