A man accused of shooting five co-workers in Maryland before shooting another acquaintance in Delaware was found guilty on Tuesday of attempted manslaughter.
A jury in Delaware's New Castle County convicted Radee Prince, 38, of attempted manslaughter, reckless endangering, resisting arrest, carrying a concealed deadly weapon and two counts of possession of a firearm.
He had been charged with attempted murder in the October shooting of Rashan "Jason" Baul at a used car lot in Wilmington, Delaware. But the jury decided to convict Prince on the lesser charge of attempted manslaughter after he testified that he feared Baul, with whom he had a longtime feud, and shot him in self-defense.
Prince's defense attorney, Michael Heyden, said he's pleased with the verdict.
"The shooting was extreme emotional distress. It wasn't murder in the first degree. It was manslaughter, and that's what it should have been, and that's what the jury decided," Heyden told reporters Tuesday.
Prince, who faces eight to 89 years behind bars on the Delaware charges, is scheduled to return to court for sentencing Aug. 31. He will be tried later for the other crimes in Maryland.
Prosecutors, who argued that Reed had "intent to kill," said they plan to request the maximum sentence, but noted that Baul is "looking forward to moving on."
"He's been through a lot, obviously, and he wants to get on with his life, understandably," deputy attorney general Mark Denney Jr. told reporters Tuesday.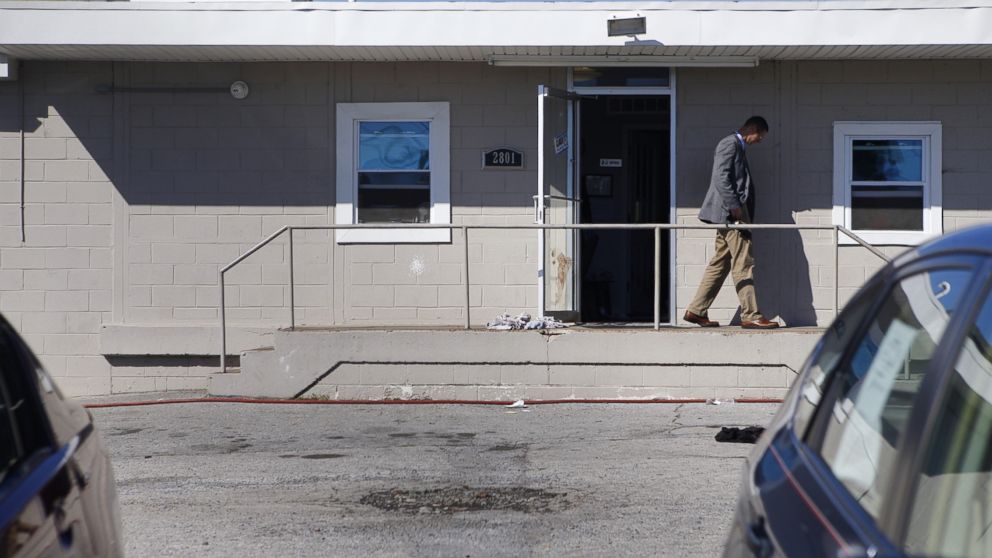 During the trial last week, prosecutors showed jurors a nearly three-minute video clip of the shooting in Wilmington on the morning of Oct. 18. The footage, obtained by ABC News, was recorded by a surveillance camera inside Baul's business, 28th Street Auto Sales.
The video clip purportedly shows Prince, wearing a black hat and a black jacket, walk inside the main room of the business and head for the door to a back office, where Baul was with another person. Prince opens the door and gunshots can be heard, then shouts and loud bangs, as a struggle ensues inside the back room.
Seconds later, Prince walks back out to the main room, where the surveillance camera is situated, and appears to adjust his handgun. He then enters the back office again and more loud bangs can be heard.
At one point, Baul's legs and feet appear on the floor in the doorway of the back office as Prince walks out of the building. Prince then walks back in and points the gun at Baul on the floor, who crawls back inside the back office and manages to shut the door on Prince. Prince shoves and kicks the door to get back in, firing more shots inside.
Prince can be heard telling Baul to "bleed out, b----" before he exits the building with what appears to be blood on his pants and hand.
Authorities said Baul was shot numerous times, including near his head.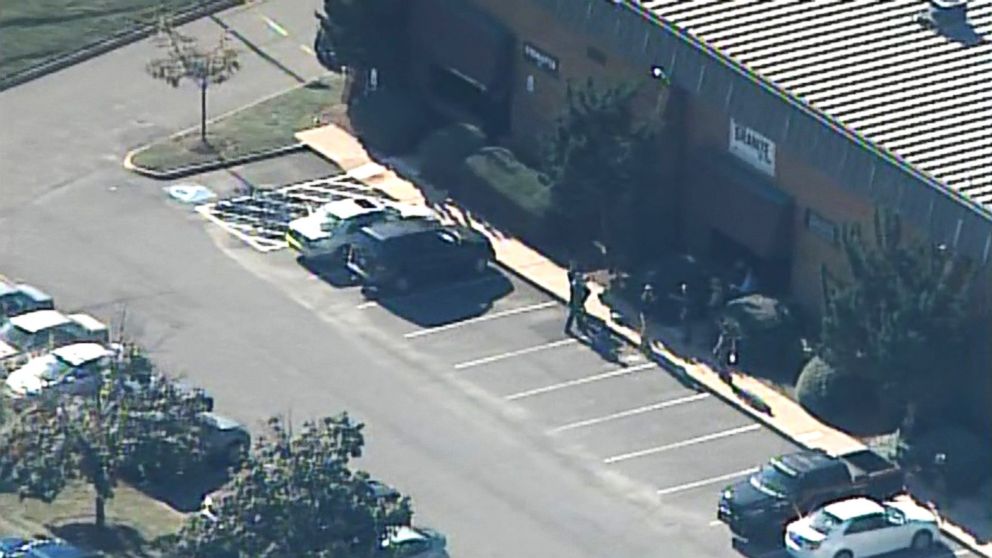 Prince drove to Wilmington and shot Baul less than two hours after he allegedly opened fire on employees at Advanced Granite Solutions in Edgewood, Maryland. Three employees were killed: Bayarsaikhan Tudev, 53, of Virginia; Jose Hidalgo Romero, 34, of Aberdeen, Maryland; and Enis Mrvoljak, 48, of Dundalk, Maryland, were killed. Two other employees were wounded.
Harford County Sheriff Jeffrey Gahler said Prince wielded a single handgun to target the countertop manufacturing firm, where he had been an employee for the previous four months.
Gahler called the deadly shooting "one of the most heinous acts we've ever seen in our county."
Prince fled both crime scenes but was arrested that night after a 10-hour, multistate manhunt and a short foot chase in Newark, Delaware. A gun was also recovered.
The charges Prince faces in Maryland include three counts of first-degree murder and two counts of attempted murder.
Authorities said Prince, who is believed to have resided in Maryland's Cecil County, has an address in Wilmington and has family members who live in the city.
Investigators have not disclosed a specific motive for the rampage. However, the Harford County sheriff had said he believes the shooting in Maryland "ties into the relationship here at work."
A long criminal record
Authorities said Prince has an extensive criminal history, with 15 felony convictions and four misdemeanor convictions in Delaware.
According to court documents obtained by ABC News, Prince pleaded guilty to 15 counts of third-degree burglary in the Supreme Court of Delaware in December 2003. He was sentenced to 25 years behind bars, but the sentence was suspended after two years of incarceration and two years of probation. Prince was also ordered to pay restitution of more than $34,500, according to court records.
In March 2015, Prince was charged in Cecil County, Maryland, with firearm possession with felony conviction as well as three related misdemeanors: possession of a firearm, illegal possession of ammunition and having a handgun in a vehicle, according to court documents. It is unclear why the case ended without prosecution three months later.
In January 2017, Prince was involved in a violent altercation at a private home in Wilmington, Delaware, according to court documents. Baul, the same man he shot in October, told police that Prince "started to talk crazy and attempted to take property from his pockets after punching him." Baul told police that "he knows Radee to carry guns and saw him reaching into his waistband after he assaulted him," according to the police report.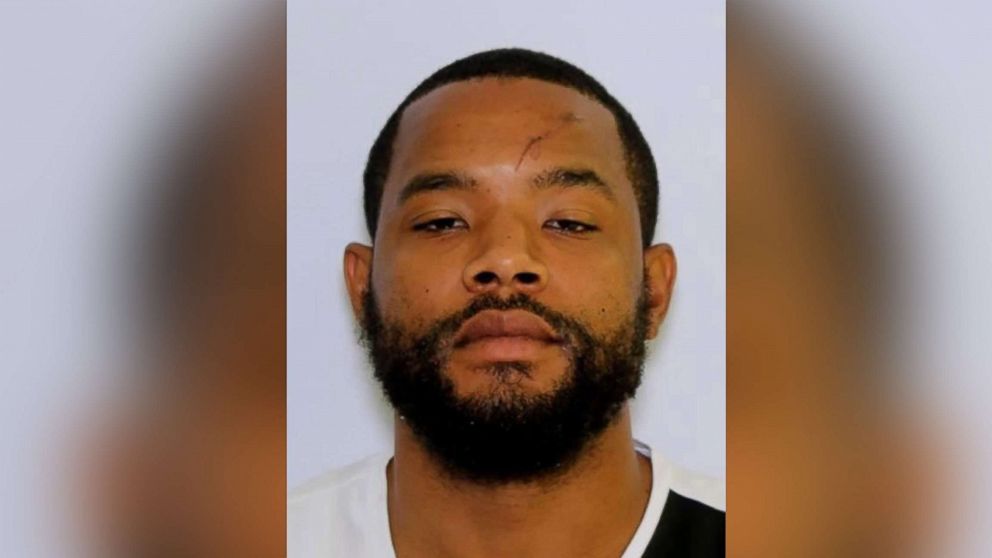 Baul told police he left the house and got into his truck to get away. He started to back out of the driveway but Prince came after him. So Baul put the truck in drive and rammed Prince with the bumper. Baul claimed it was in self-defense, according to the police report.
Prince was transported to a hospital, where he was treated and released for bruising to his foot and ribs. He later filed a personal injury lawsuit against Baul and the case is ongoing in the Supreme Court of Delaware, according to court records.
In February 2017, a man named Philip Siason filed a petition for a peace order against Prince, according to court documents. In his account of why he was filing, Siason said that Prince was an employee of his at JPS Marble & Granite in Forest Hill, Maryland, and that he fired Prince for "punching another employee in the face."
"He came back to our business justifying what he did was right because the other guy was saying things he did not like," Siason wrote in the filing.
Siason said Prince later tried to collect unemployment benefits from the company, but the company told the unemployment agency that Prince was already working for another company. On Feb. 27, Prince "cursed and yelled" at Siason about the unemployment benefits, Siason wrote in the filing.
"I felt very threatened because he is a big guy [and] very aggressive on me," Siason wrote, adding that while Prince did not injure him, he did "not want to wait."
The order was denied because the court said there was no statutory basis for relief and that Siason could not meet the required burden of proof.
Additional court documents obtained by ABC News show Prince has a record of criminal and traffic violations in Washington state.