Video shows victim hugging woman charged with kidnapping her as a newborn
Gloria Williams is charged with kidnapping a newborn from a Florida hospital.
February 8, 2018, 3:22 PM
— -- New video released by Florida prosecutors show the emotional reunion between a woman who was charged with kidnapping a newborn from a Florida hospital in 1998 and the victim who was raised as her daughter.
The video of kidnapping suspect Gloria Williams and the victim, Kamiyah Mobley, was taken by sheriff's detectives in Jacksonville, Florida. Williams and Mobley were allowed to meet briefly after Williams was arrested in January 2017.
"I'm sorry baby. I love you," Williams told Mobley in the video obtained by ABC News.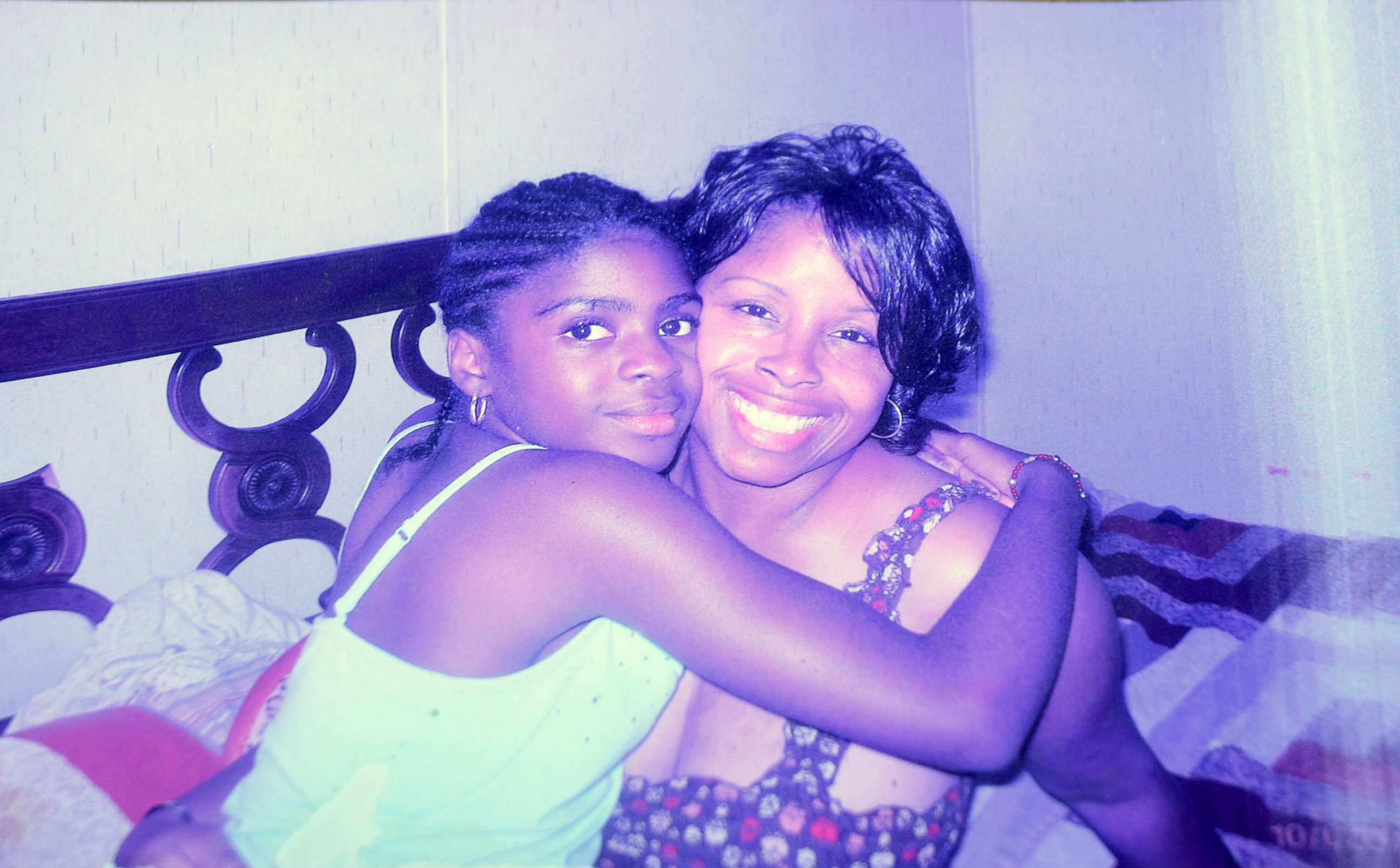 At one point in the footage, Mobley complained that at least three police officers went to Williams' home and arrested her.
"They are sending three people like you are some kind of violent person," Mobley told Williams.
Williams responded, "They just want to make sure you are OK."
Williams, 52, appeared briefly in a Florida court this morning as her attorneys asked a judge to delay her trial, which was scheduled to begin on Monday.
Her hearing in Fourth Judicial Circuit Court in Jacksonville came just two days after prosecutors made public a trove of evidence against her -- including videos of the initial interrogation she underwent with detectives the day of her arrest in January 2017.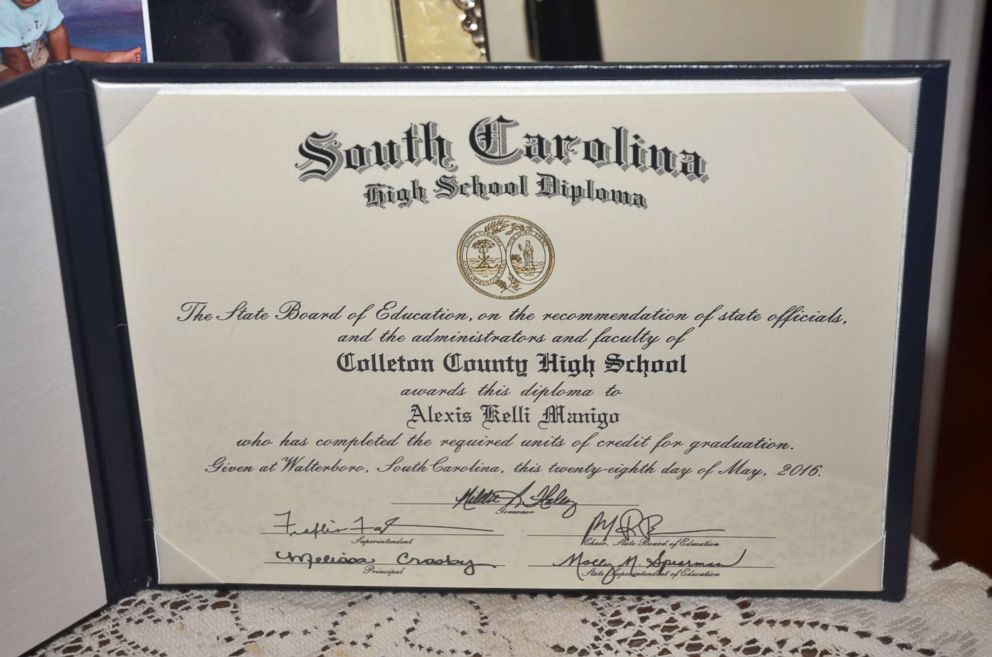 As Williams stood in the courtroom wearing handcuffs and an orange jail jumpsuit, her attorneys asked Judge Marianne Aho to delay jury selection in the trial set for Monday. Aho granted the delay.
Williams did not make any statements and was quickly led out of the courtroom.
She is charged with the July 1998 kidnapping of the hours-old baby from University Medical Center in Jacksonville. Investigators said she posed as a hospital worker dressed in scrubs, walked into the room of the birth mother, 16-year-old Shanara Mobley, and told her the baby had a fever and she needed to be taken for an exam.
Instead, the kidnapper walked out of the hospital with the child -- who had been given the name Kamiyah Mobley at birth -- and vanished into thin air, even as a search garnered national attention.
It wasn't until 19 years later that detectives caught a break in the cold-case kidnapping. An anonymous tipster called the National Center for Missing & Exploited Children in August 2017.
After detectives arrested Williams on Jan. 10, 2017, at her home in Walterboro, South Carolina, they learned she had raised the abducted baby there as her own since the day she took her. The child grew up in Walterboro under the name Alexis Kelli Manigo.
Earlier this week, prosecutors released numerous police reports and video statements in the case that showed Williams' stepdaughter, Arika Williams, as the one who called in the anonymous tip to the National Center for Missing & Exploited Children.
"I don't trust Ms. Gloria, there's something sneaky about her," Arika Williams said in a videotaped interview she gave to detectives shortly after her stepmother was arrested.
ABC News has also obtained copies of letters the kidnap victim, Kamiyah Mobley, now 19, sent Williams in jail, expressing affection for the woman she has known as her mother for most of her life.
"I just want everything to go back to normal," Mobley wrote to Williams in one letter. "I want you home, I need you home."
Mobley also wrote, "I love you no matter what. There is nothing or no one who can change that."
Reports from the Jacksonville Sheriff's Office on the case obtained by ABC News indicate that Mobley initially was defiant when detectives interviewed her about Williams.
"My mom is not a kidnapper, and ain't nobody gonna tell me that," she told detectives, according to the documents.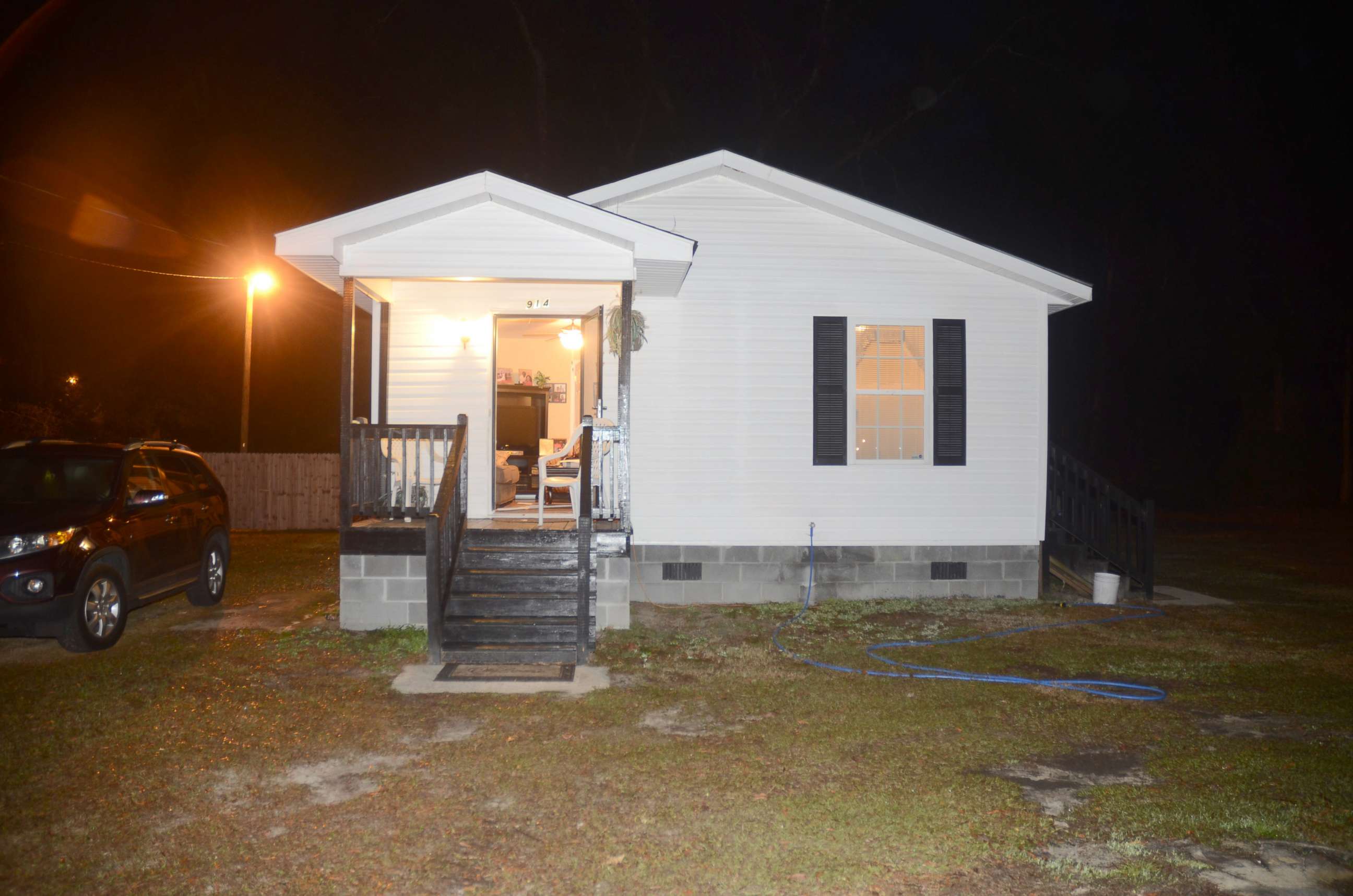 In a subsequent interview with detectives, Mobley told investigators that Williams told her when she was in the 10th or 11th grade that she had been kidnapped as a baby.
"We knew this day was coming," she told the detectives of Williams' arrest, according the reports. "We just didn't think this soon."
She said Williams told her about the abduction in 2015 when she asked to see her identification and Social Security number so she could apply for a job at a restaurant. After getting the news, she searched for her birth mother and even obtained her phone number.
"[Mobley] said she called [her birth mother] but hung up as soon as she answered," according to court documents. "In 2015, the victim said she received a text on her phone from her birth mother's number that stated, 'Happy Birthday.' The victim said she replied, 'Why do you think it's my birthday?' The victim said she did not have any further contact/conversation with her."